AUSTRALIAN beef exports to all markets reached 91,668 tonnes in September – a 14 percent decline on the previous month, with all major destinations impacted. It was the first time monthly export volume has dipped below 100,000 tonnes since April.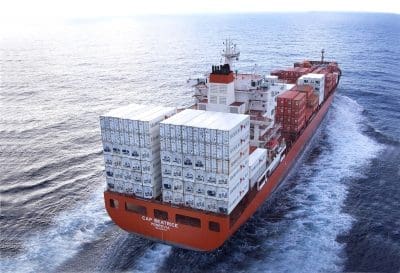 The result comes after a prolonged period of high, drought-influenced cattle slaughter, but what else is behind the decline?
We've asked a number of export trade sources about the September trend, and a number of themes have consistently come up. In no particular order, these include:
Carcase weight: While rates of slaughter remain high across eastern Australia (around 140,000 head per week – see home page graph), average carcase weights at many plants is starting to decline due to seasonal conditions. Even a 5-10kg decline in average carcase wrights across eastern states kills will have a significant impact on boneless boxed beef volume, trade sources said.
Domestic demand:  Post-winter domestic beef demand has risen more sharply, and earlier than what some had expected, putting more pressure on export availability. One trade contact described recent domestic beef demand as 'pretty impressive' over the past four to six weeks. Wholesalers typically in late winter do not want too much meat around them and were current with stocks. With loin cuts only likely to rise in price as summer approaches, some users, like steak-cutters were actively buying now, for later use. That does not represent a build-up in cold storage stocks by processors, so much as strategic buying by wholesalers. "Loin cuts have kicked early this year. They normally lift in October/November, but started to rise a month earlier this year," one trader said.
US production: The other, overwhelming factor is US production. Currently the US processing around 640,000 head of cattle each week, well up on last year, and as a result is also exporting a lot more beef. Most of that is going into Australia's premium customer markets like Korea and Japan, at attractive prices. In the four weeks ending September 20, exports of US fresh/frozen beef cuts averaged 16,602t/week, 5.8pc higher than a year ago.
Larger export volume out of South America: Australia is also facing very strong competition in second-tier markets like China, from growing volumes of product coming out of South America. For example, Brazil exported 150,000 tonnes of beef in September, on top of 144,000t the month before – very high numbers, by normal standards around 100,000t. A poor performing Brazilian economy is impacting currency value against the US$, which is pushing more Brazilian beef into export channels due to affordability, traders said. Elsewhere in South America, 70pc of Uruguay's export meat now goes to the China market, and Argentina has leap-frogged Uruguay as the second biggest export supplier into China, after Brazil. All that impacts on Australia's ability to compete in the Chinese, and other second-tier export beef markets which accept South American supply.
All major markets show volume decline
All key export markets showed a declining September volume trend in Department of Agriculture export statistics released yesterday.
Largest market Japan took 22,720 tonnes of chilled and frozen Australian beef, down about 5000t or 18pc from the previous month, but not far short of September trade last year.
Calendar year to date, Japan has now taken almost 235,000t of Australian beef, up 7.3 pc on the same period last year. That comes despite
Exports into the United States continue to trend down, with September shipments at 19,656t down 14.6pc from the previous month, and down marginally on August last year. Year-to-date figures show volume to the US at 179,750t, down about 2pc on last year.
US analyst Len Steiner's weekly US imported beef report prepared for MLA suggests imported beef prices have continued to lose ground as domestic US beef values continue to move lower and end-users remain reluctant to commit to forward volumes.
"Regular users appear to have adequate inventories at this time and seem in no hurry to cover needs for later in the year," Mr Steiner said. "Australian offerings remain well above US bids and trading has been very difficult. Importers looking to convert inventory into funds find it difficult to find replacement product in Australia at current levels. Central America product is coming in at notable discounts to Australian product at this time and some trading is reported on those items. At this time Australian packers continue to chase better prices in Asian markets," he said.
Third largest export market South Korea took 15,787t in August, down about 12pc on the previous month – in part due to safeguard tariff management issues which could see Australia's exports exposed to higher levels of tariff for the remainder of the year if triggered. For the year to date, exports to Korea are at 125,227t, up about 15,000t on trade seen the previous year.
Despite strong competition out of South America, exports to China in September reached 12,817t, down 12pc on August but still 50pc higher that September last year when volume was less than 8300t. For the nine months to the end of September, trade has reached 116,164t – a sharp 55pc rise on the same period last year.
Performance in other Asian markets was mixed during September, with Indonesia taking 4121t, down about 15pc on the previous month, and also this time last year. Year-to-date exports have reached 45,800t, a 15.5pc lift on the previous year.
Exports to the Middle East region, where South American exports have gained a strong foothold, reached 2600t in September, down 13pc on the previous month, and a little lower than last year. Calendar year exports to date are at 21,300t, a little lower than last year.
The high-value European Union market saw just 1087 tonnes delivered in September, down 41pc on August and 47pc lower that September last year. The nine-month total since January, entering under both the Hilton grassfed quota and high-quality grainfed quota, has reached 12,156t, down 12.8pc on the same period last year.
Canada continues to make an impression on Australian beef exports, taking almost 2800t in September, up 42pc on last year. Year to date trade is 17,300t, up 24pc.