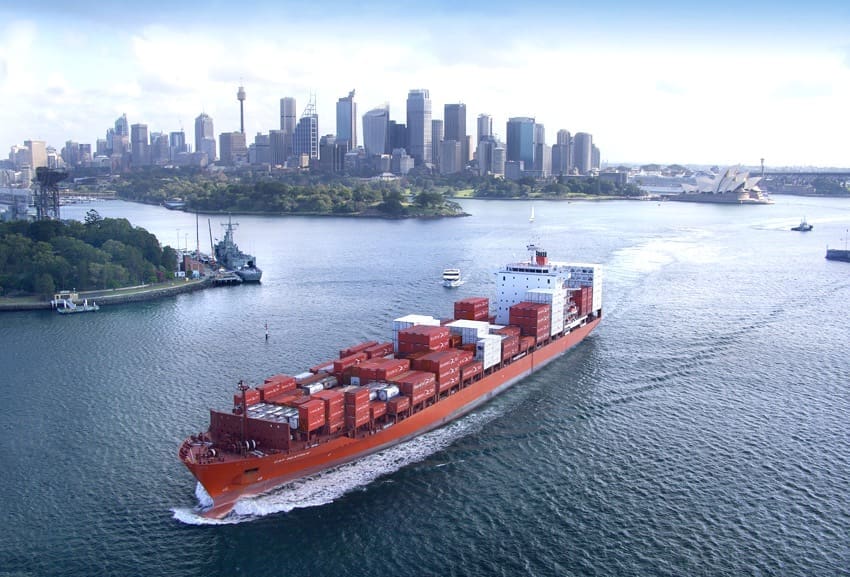 THERE was a substantial slow-down in total volume of beef exports out of Australia in September, according to trade data released yesterday by the Department of Agriculture.
Beef and veal exports to all destinations last month reached 87,902 tonnes, down 10,800t or almost 11 percent over August. That result conflicts somewhat with the weekly rates of kill during September being reported by the National Livestock Reporting Service, as discussed in yesterday's Beef Central report.
Comparisons are better against September last year, however, when beef kills were collapsing across eastern Australia after two years of relentless drought liquidation. September last year saw beef exports reach an incredibly low figure of 75,400t, about 14pc below this year's already low tally.
Calendar year-to-date, Australian beef exports have now reached 752,863 tonnes, about 17,000t, or 2.5pc lower than the same nine-month period last year. Exports in the first half of 2016 reached a very high level, but tailed-off dramatically as the year progressed.
Most key markets were affected in September's lower trade.
Largest export customer, Japan accounted for 23,572t of Australian beef last month, down from more than 29,000t the month before. Part of the massive total in August was due to the triggering of Japan's Safeguard tariff on imported US beef, pushing Australian volumes sharply higher, and US trade lower.
Calendar year-to-date, Japan has now taken almost 220,000t of beef, compared with 194,000t for the same period a year earlier.
Second largest export market the United States took 20,300t last month, compared with more than 25,600t in August, and just 13,900t in September last year.
Year-to-date volumes show exports to the US topping 182,000t, about 7pc lower than the same period in 2016.
Korea continues to provide a bright spot for exports, taking 13,930t in September – marginally higher than the month before and only about 800t or 5pc below this time last year. January-September trade has reached 109,200t, about 15pc below the same period in 2016.
Other markets were mixed, but many showed the impact over overall smaller production out of Australia.
Trade with China, almost 91pc of which was in frozen boneless form, reached 8274t last month. That's about 20pc better than August performance, and 10pc higher than September last year, but still a long way from the +12,000t monthly market it was a year or two earlier. Year-to-date, China has accounted for less than 75,000t of Australian beef, marginally better than the year before. Brazil continues to make major inroads into Australia's previously larger market share in China, a market where price consistently trumps quality, traceability and other attributes.
Similarly the Middle East region continues to come under competitive pressure from Brazil. Australian exports to the region last month reached 2856t, much the same as the previous month, and this time last year. The year-to-date tally to September has reached just over 22,000t, about 10pc lower than last year.
Indonesia last month took just over 5000t of Australian beef, mostly frozen. That compares with 5400t in August, and 4000t this time a year ago. Year-to-date, exports are at 38,000t, well back on the 44,700t for the same period in 2016.
The European Union market was little changed in September, taking 1871t, similar to August but about 15pc higher than this time last year. The nine-month tally has reached almost 14,000t, about 16pc lower than the same period last year.