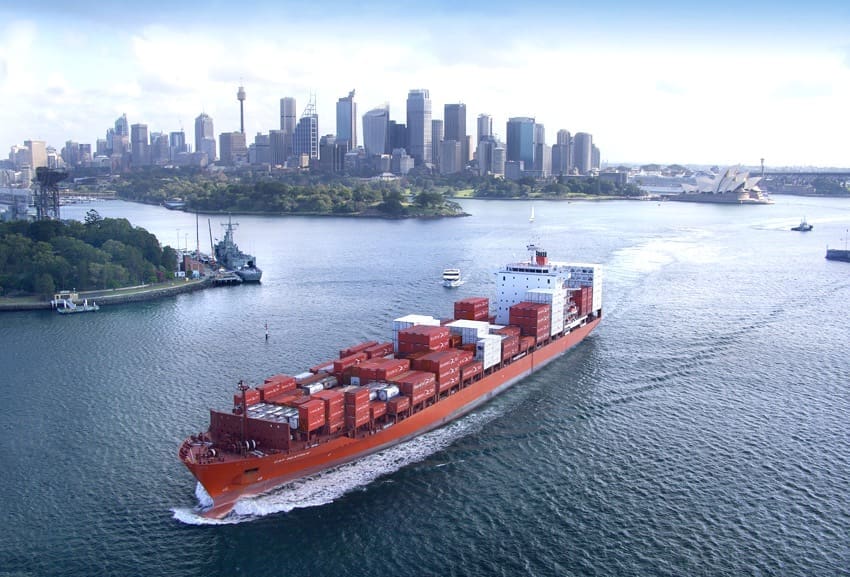 FOLLOWING a familiar pattern seen throughout 2021, Australia's September beef exports continued to struggle, producing historically low trade volumes for this time of year.
Total chilled and frozen product to all markets last month reached just 79,843t, the lowest September level in at least ten years, according to DAF figures released this morning.
All major and secondary markets continue to be impacted by Australia's current tightly constricted supply. The statistics reflect the record low rates of kill being experienced across Australia in the wake of continental scale drought the previous two years, leading to dramatic herd reduction.
After a national beef kill totalling barely three million head for the first half of the year, Meat & Livestock Australia predicts the full-year result for the 2021 calendar year to reach 6.4 million head – a 35-year low.
Year-on-year monthly comparisons are now much less dramatic, because by September last year, Australian beef production volume had dropped substantially, as the national herd recovery process set in after drought-relieving rain.
It means that last month's volume of 79,843t actually represented a 7200t increase on this time last year, but that was coming off a very low base. For example, in the previous 2019 year, September export volumes in the depths of the drought were at fever-pitch, delivering more than 105,000t to overseas customers – about 24pc higher than last month's activity.
On top of supply-side livestock challenges, exporters continue to struggle with serious logistical challenges in getting beef out of the country. That includes shipping access, limited pick-up and drop off options (in one company's case, delivery was taking place only to US east coast ports, not west coast), shortage of chilled containers, and in some cases, even a shortage of pallets. All are linked in some way with earlier COVID issues overseas.
On the positive side of the export equation, the A$ continues its long, slow glide downwards, setting recently at a little over US72c, dropping about US5c over the past four months. That helps Australian beef's export competitiveness.
Calendar year-to-date statistics tell a similar story to September trade. Export shipments to all destinations for the past nine months have now reached just over 660,000t, a massive 133,000t or 17pc behind the corresponding period last year. Virtually all markets are being impacted.
Japan remains Australia's largest export beef customer by volume as well as value, just as it has been for most of 2021. Last month's shipments reached 21,435t, up about 1000t on the previous month, and slightly up on September last year.
Year-to-date, Japan has taken almost 178,000t, including about 42pc chilled – almost 21,000t or 11pc behind the same period last year.
Beef trade into the United States last month reached 15,255t, up 11pc on the previous month, but slightly lower than trade in September last year. Year-to-date volume has reached just over 108,000t, down from about 176,000t or 39pc from the same period last year.
South Korea remains arguably Australia's most consistent export beef customer, taking another 13,639t last month, virtually the same as August, but 2900t more than this time last year. For the past nine months, volumes have reached 116,715t, marginally higher than last year.
Export trade into China continues at relatively modest levels, in the context of the boom period between 2018-19 when monthly shipments in some cases topped 30,000t. Shipments last month reached 12,435t, up 535t or 4pc on the month before, but about 20pc higher than September last year.
Smaller and emerging markets produced a mixed bag last month, with Indonesia taking 4152t of mostly frozen product, well up from 2881t this time last year. Year-to-date, Indonesia has accounted for 37,245t of Australian beef, marginally down on the same period in 2020.
The Middle East region continues to favour cheaper product out of South America, with Australian exports to the region's ten main countries totalling 2932t last month, virtually the same as in 2020. Year-to-date totals have reached 22,754t, up about 9pc on the same period last year, but still well below historic levels.
As a result of BREXIT's activation earlier this year, DAF data now divides the United Kingdom and EU figures in two – making it more difficult for the timebeing to make historical comparisons. The remaining EU countries last month took just 577t of Australian beef, and the UK, 171t. That compares with 465t and 146t this time last year. Total volume to the UK for the year to date has reached just 785t, with the remaining EU countries, 6017t, compared with 6700t last year.