MEAT processors are battling another round of spiralling sea freight shipment rates for chilled and frozen containers leaving Australia this year, further undermining margins.
"Freight rates on container export are going through the roof in the past few weeks," an exasperated export processor told Beef Central this morning.
"Costs are up an average of around 60 percent across the board since last year, but into some markets, it's as much as 100 percent or more," he said.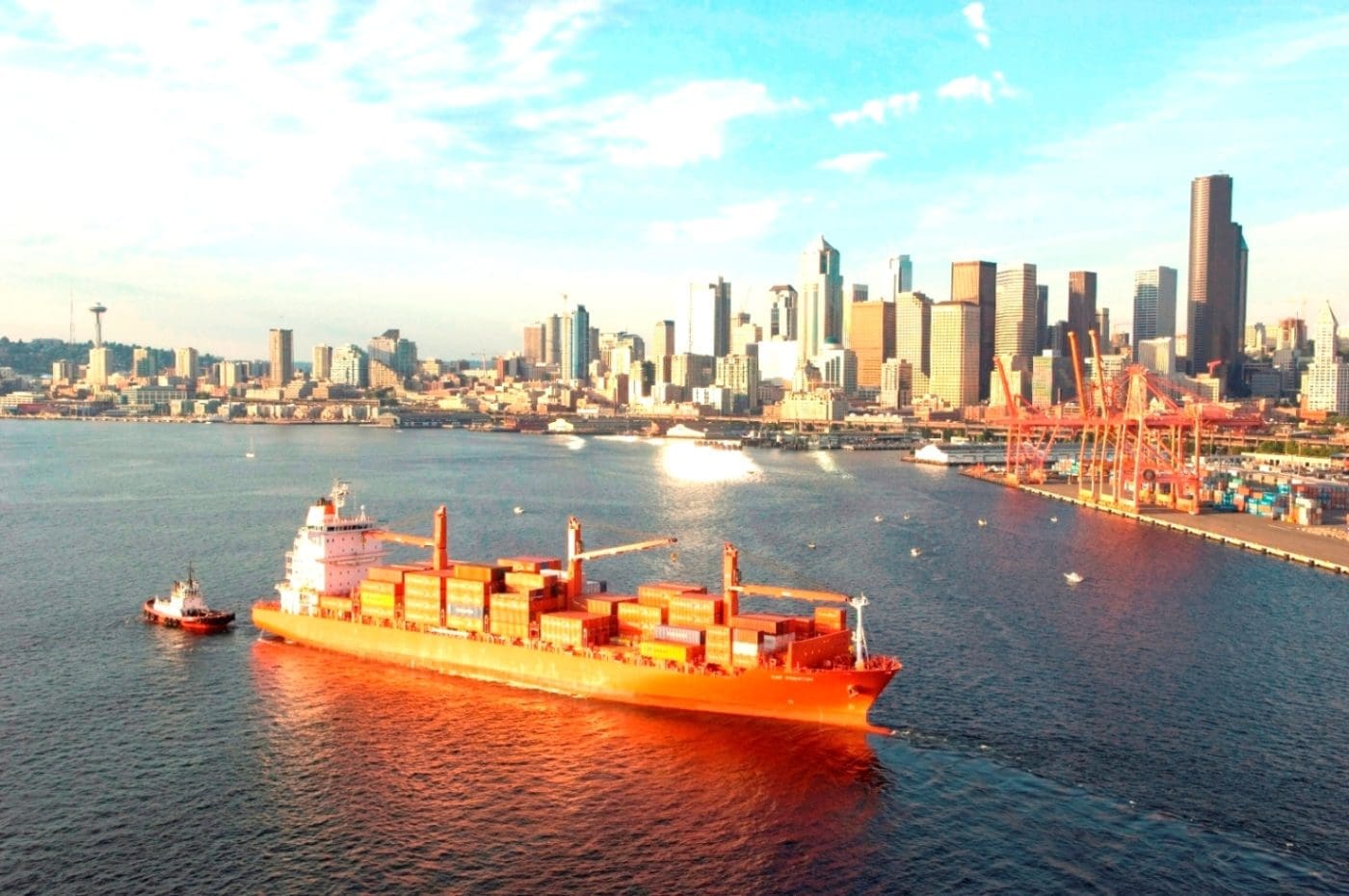 Markets like Europe and the Middle East were the worst affected, but all trade routes accepting Australian red meat had seen massive jumps in shipping charges.
"The lockdown in Shanghai caused by COVID is the latest issue causing huge problems. We can't get meat in, or containers out," one company spokesman said. "And when it does get released after lengthy delays, our chilled meat is pushing up towards its 120-day shelf life limit. It's a nightmare."
For clarification, almost all Australian export beef is sold on a Cost, Insurance, and Freight (CIF) basis. CIF trading terms are typically used for sea freight, where the seller has the responsibility of loading the shipment onto the vessel and covers the cost of shipping, and insurance. Those costs are built-in to the price of the commodity. The seller also obtains the necessary documentation, licenses, and inspections that may be required.
An Australian processor's export shipment manager told Beef Central this morning that the freight rate hikes had to be factored-in immediately in his company's buy-sell costings.
There were several underlying reasons for the latest hikes in container freight costs, he said, but the main driver was the global surge in consumer demand for consumer goods, which was dragging shipping service demand "in different directions" – principally from Asia to North America and Asia to Europe.
As a consequence, containerised meat shipment costs from departure points like Australia had to rise, to compete for access to a service.
"People worldwide are spending their money on consumer goods, rather than travel and leisure activities, because of COVID. It's putting enormous pressure on all freight services," the shipping manager said.
As described in earlier Beef Central items, shipping companies stopped building new vessels, and additional shipping containers, when COVID first struck back in 2019. That had left an enormous capacity hole to fill, now that trade in consumables was so high.
On top of that, had come enormous rises this year in diesel fuel costs for shipping service operators. Normally they would be accounted-for in bunker charges, but they had now adjusted sharply upwards driven by recent global fuel hikes caused by Russia's attack on Ukraine.
And topping-off the shipping industry's problems this year has been crew shortages. Roughly 30pc of European crews manning ships came out of the Russia/Ukraine region, which had now disappeared because of the conflict, leaving big gaps in crew numbers.
While the primary global demand at present was for 'dry' boxes (unrefrigerated containers) used for consumables, this was also impacting beef processors, because commodities like hides, meatmeal and other non-perishable items were also caught-up in the severe container shortages currently being experienced.
"It's not just the chilled and frozen refrigerated containers where there are problems," the shipping manager said. "With the reefer containers, you can still get them, if you pay through the nose. But dry containers are almost unprocurable, regardless of price."
The latest rise in shipping charges had on top of big rises in surcharges on domestic transport, diesel and other inputs, before the product even arrives at port.