THERE was a time when retail butcheries tended to be pretty formulaic: lots of stainless steel and square white tiles, an idyllic pastoral scene on the wall, and a marketing pitch squarely focussed on price.
But that's changing. Increasingly, market-savvy independent butchers are drilling into their local demographic, aiming to better understand what makes their specific customers tick. The result is increasing diversity in retail concepts that accurately reflect their local circumstances, interpreting retail butchery in fresh, new and original ways.
A prime example is the brand new Eumundi Meats shop which sits within the Belmondos Organic Market precinct at Noosaville, on Queensland's Sunshine Coast.
Career butcher Jon McMahon and his wife Karen are the drivers behind the impressive site, which opened its doors a fortnight ago, and which has since created a considerable stir in the local Sunshine Coast community.
Jon was approached to open a retail butchery as part of the new Belmondos Organics precinct near the up-market holiday/retirement centre of Noosa, about 90 minutes north of Brisbane.
Belmondos includes a number of complementary retailers focussed on Organic/Natural foods – a bakery, fruit and veg, grocery, café/coffee roasters and pantry goods in addition to the butchery – in an open-plan market style shopping area. Each business is independently owned, but operate collectively as a hub for 'destination' customers seeking quality organic/natural foods. Most offer wholesale as well as retail sales.
Jon has butchered on the Sunshine Coast since 1981, trading out of a more traditional butcher shop in Eumundi for the past ten years. Lease restrictions have seen that site now close for redevelopment, and the entire business relocate in late February to the nearby new Belmondo site closer to Noosa.
Weekly turnover has jumped significantly in the two weeks that the new site has been open.
"Generally speaking, we knew that many people living in the area had the money to look after themselves, and look after their health," Jon said.
"We also knew a lot of customers were 'foodies' (Noosa hosts a famous annual food festival) and had somewhat different priorities than consumers in some other areas."
In addition to higher disposable income among many customers, the older demographic – including many retirees and 'beach holiday home' part-time residents – meant they had time to invest in sourcing quality ingredients when shopping.
"We really did our homework before designing the new shop, and ultimately we felt that a strong Natural/Organic focus was a good fit for this site," Jon said.
The McMahons looked at a lot of established retail butcheries around the world for ideas, but found greatest inspiration from the legendary, lavishly-appointed Victor Churchill's site in Woollahra, Sydney. See Beef Central's earlier profile on Victor Churchill's here.
"It wasn't something we could simply copy in our market, but I don't mind saying that Victor Churchill's was an absolute inspiration to us," Jon said.
What has emerged at Belmondos is a butchery space which the McMahons say takes its design cues more from 'European style' delicatessens, than it does from traditional meat retail outlets. The result blurs the lines between butchery and other forms of fresh retail into an inviting, yet up-market feel. Subdued, recessed down-lighting adds to the effect, far removed from a harshly-lit traditional butcher shop.
As the above image shows, there's not a trace of stainless steel or tiles in the customer-side area, instead the site uses an extensive range of natural materials, including sandstone, timber and marble surfaces. Floors are highly-polished cement, an 'on-trend' surface in architectural design books and magazines at present. Behind the counter, a large bespoke 'steers head' mural features on a wall featuring imported Italian tiles.
"Because of the style of clientele we had, we wanted it to have that organic/natural feel to reflect the sort of product we offer," Jon said. "But it still had to be user-friendly for the customer, and a good workspace for staff. My wife's a very creative girl, and she's responsible for the end result."
Surprisingly all the sub-structure beneath the interior wall surfaces is simple cold-room panel.
He chose not to provide a fit-out cost, but as the photos illustrate, Jon admitted "it was not cheap."
Different customers catered for
The Eumundi Meats site caters for different types of customers. It features a large full-service chilled display cabinet for customers who want to interact closely with the butcher; but there's also a five-metre pre-pack display cabinet for those busy 'pick-and-go' customers, and three-metres of self-serve freezer doors for specialist, harder-to-get lines.
"We can spoil them with time, or have them out the door in a minute or two," Jon said.
The site uses a square 'deli display' style main display cabinet, which some butchers dislike because they blow cold air and can hasten chiller burn. That necessitates special management.
The offer in the display cabinet is duplicated with the same items in an under-bench refrigerated area, from where orders are filled. As each under-bench stored tray is exhausted, the display tray is removed from the show window and replaced with a fresh one, and the tray transferred to the under bench chiller for service.
"That way, the display window does not look smashed-about all the time." Jon said.
"But the beauty is you can keep filling your cabinet right up to 5pm every day, meaning that heavy traffic of customers between 5 and 5.30 have a full window in front of them, instead of butchers starting to pull the window out at the end of the day. As a result, they'll come in late and instead of buying just for tonight, will buy a week's worth of meat on a Monday or Tuesday afternoon."
The shop employs four full-time and three part-time staff.
Seasonal beef supply
Beef supply comes from a range of regular sources. Most of the Certified Organic beef comes as carton meat from Organic Beef Exports (OBE) a managed supply chain representing a group of Channel Country beef producers.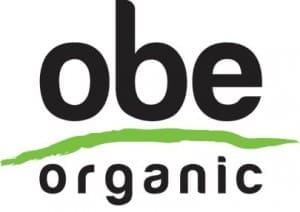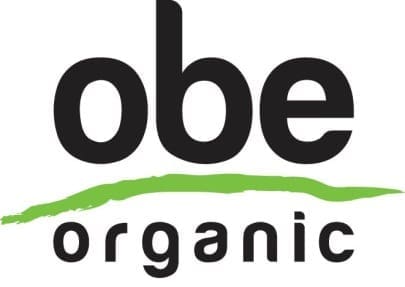 The Eumundi business uses a surprisingly large proportion of forequarter Organic meat – briskets, chuck eye rolls, blades and similar cuts – largely because of the strong local 'foodie trend' towards slow cooking, and the fact that the local demographic has more time on their hands to do it.
When he first started dabbling in Certified Organic beef a decade or more ago, Jon bought cattle direct from certified producers and got service kills done at Pittsworth or Killarney abattoirs, but those plants no longer exist. He still has a distinct bias away from 'coastal cattle' in ticky country, finding better-grown and more suitable cattle from areas west of the Great Divide, where country is sweeter and cattle 'do' better.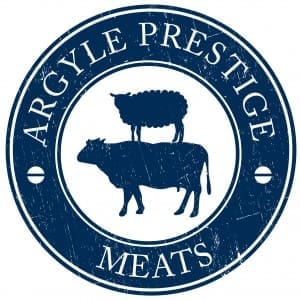 The shop's supply of Natural beef, sitting beside the Organic offer, comes from several grassfed, no HGP/antibiotic MSA suppliers depending on seasonality, including Argyle Prestige Meats (Manildra Group, Cootamundra) and Australian Grassfed Meats' Blue Ribbon (Carl Harms, southern Qld/northern NSW). Greenhams' Natural and Cape Grim brands also feature regularly.
The only exception to the Natural/Organic beef offer is a little longfed Wagyu, introduced to meet the ful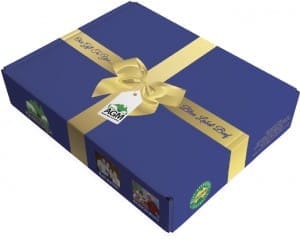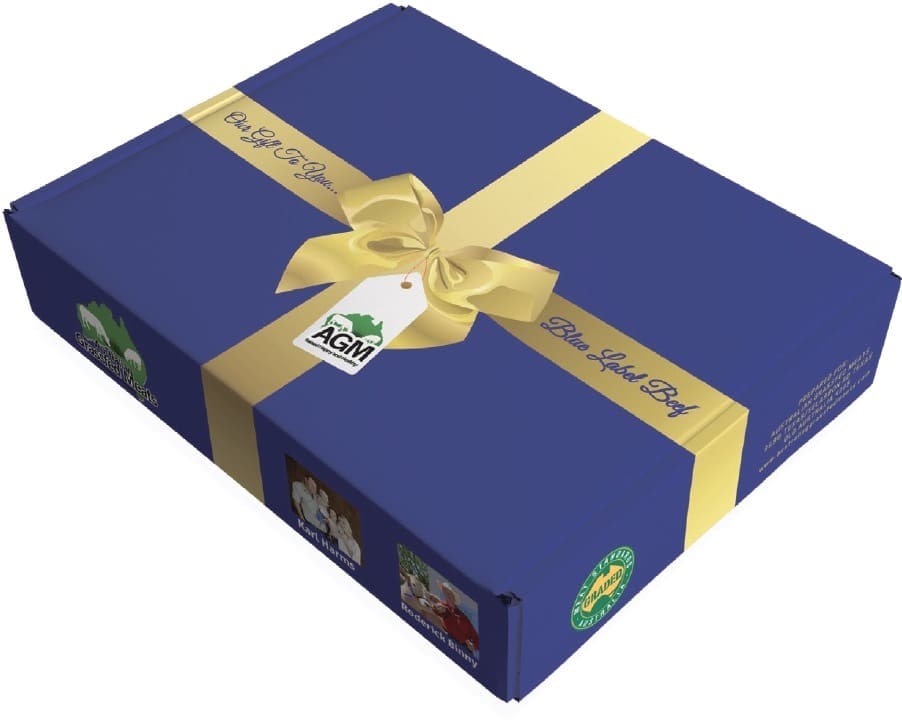 l spectrum of customer needs at the super-premium end of the beef market.
The Eumundi Meats site also offers a range of Certified Organic, natural and free-range programs for other proteins, including lamb and chicken. Pork, at this stage is conventional only, out of Bangalow, as supply of Certified Organic pork is deemed to be still too inconsistent.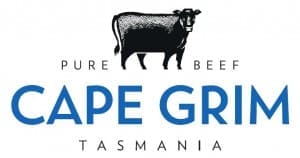 "The biggest challenge in the organics industry is producing a well-grown, well finished animal consistently, within the constraints of Organic production," Jon said.
Retail pricing reflects the wholesale price of Certified Organic supply, but is not prohibitive. Grassfed natural cube roll retails for around $40/kg and Certified Organic cubes about $7 above that. Certified Organic lean mince retails for $17/kg, with discounts for 2kg buys.
Mince is ground in small quantities, directly into 2kg trays, rather than using massive mince tubs.
A typical purchase from OBE involved a couple of pallets' worth of beef each delivery, Jon said.