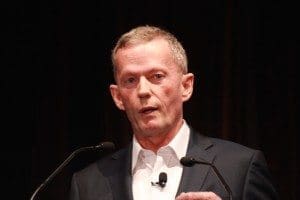 What can the Australian beef industry learn from tomatoes about successful retail marketing?
Go into most supermarkets today and you will find a diverse range of tomatoes in the fresh produce section, ranging from 'entry level' tomatoes priced at $4-$5/kg to premium small snacking tomatoes at around $25/kg.
The humble tomato is now at the centre of a highly sophisticated retail market category which generates about $1.2 billion in annual sales, of which at least $350 million worth is captured by these branded, smaller portion, high quality snacking tomatoes.
Martin Kneebone, managing director Australian retail food market research and consultancy company Freshlogic, told the Australian Meat Industry Council (AMIC) conference yesterday that the category should give beef businesses confidence that there is value in bringing a branding strategy to fresh food.
Smaller portions are in demand by domestic consumers.
This was an important trend, Mr Kneebone said, because wherever there are smaller portions, "there are premiums available".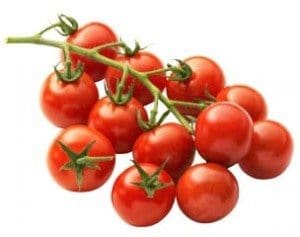 Freshlogic research indicates that 87pc of Australian households snack regularly, pointing to a "grazing approach" where higher prices are available for high quality, smaller portion products.
The trend was also demonstrating that consumers also "wanted a little indulgence".
"Over most categories, we're seeing common examples of 'I am going to have a little treat'," Mr Kneebone said.
"So if you haven't got that in your offer, if you are not acknowledging that you are going to provide that to your retailers, then you're probably missing something."
Mr Kneebone said there was also an increased willingness by households in Australia to buy more pre-prepared food, both from retailers and online. This was reflected in the rapid growth of companies such as Light & Easy, which allow customers to order frozen meals online and have them delivered to their home. More than one million online meals are now sold in Australia this way every week.
Various companies were making significant investments in their search for the best model delivering food and meals to consumers. This included establishing refrigerated food lockers in car parks to allow consumers to collect groceries or prepared meals ordered online at their convenience. As consumers became more comfortable with this model, online ordering of food will continue to grow.
"Those meat assemblers are key gate keepers, they will in time combine with online, and that would not be a good time to be an observer," Mr Kneebone said.
"You need to have a seat at the table putting those meals together, not waiting at the end of a tender for 10 tonnes of protein."
The key message for the beef businesses was to go further down the supply chain.
"Understand the demand signals in a little bit more detail and look to add value
Because the opportunities are there," Mr Kneebone told Beef Central.
"What we suffer form with beef is stopping at the commodity trading side of things. This market is showing good positive demand signals that invite going a little bit further.
Asked for examples of beef industry brands doing it well, Mr Kneebone said it was impossible to go past Angus.
"It is an absolute endorsement of if you do it well you get through different channels, Angus is flying the flag."
"And also look to other proteins, seafood has been in this situation for a long time, they are very good at capturing value for different things they do further back up the supply chain.
"Salmon has done a great job, there are a number of brands that do such a great job on sustainability and they are getting acknowledgement for that across the chain."
Is it about positioning beef only as a premium product? No – like tomatoes, It is about having a range of products
"I think it would be wrong that it is only one. Beef is a mainstream product
And within that, like tomatoes, you have an entry level product and a more advanced one.
"But don't let your entry level product get out of kilter (with its competing proteins), because they will move, and you have lost a bit more market share."