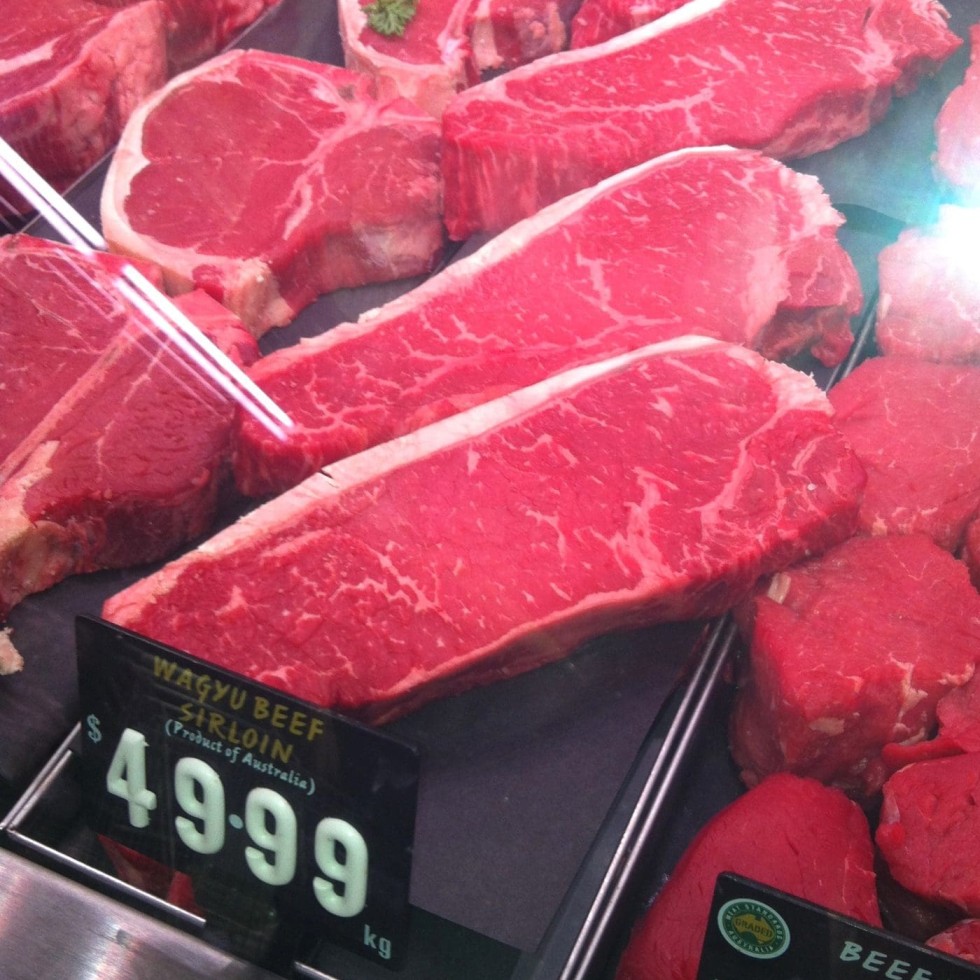 After years of declaring that there was no place on mainstream national supermarket shelves for a Wagyu beef product because it was considered a 'low-turnover, niche item', market leader Woolworths has dipped a toe in the water.
The company's new flagship Indooroopilly Shopping Centre store in Brisbane's inner west is one of 11 Woolworths 'large format' stores across the nation understood to be carrying a Wagyu trial offer.
Most are in Sydney or Melbourne, with Indooroopilly understood to be the only Queensland store so far. There is no word yet whether further stores will be added.
Supplier is the Australian Agricultural Co's Darling Downs program, but the product on display appeared to be at the extreme bottom end of the F1-F3 Darling Downs 350-day grainfed range – being no more than marbling score 3-4 at best, in Beef Central's opinion.
The product is not being retailed in Woolworths' traditional cling-wrap or MAP-packed self-serve form, but features as sliced portions in the in-store butchery 'servery' chilled cabinet, with full service from the Woolies butcher.
Sirloins, the only Wagyu item offered, were portion-cut into large 300-350g steaks and unusually heavily larder-trimmed, down to about 5-7mm. They were competitively priced at $49.99/kg. Conventional MSA beef eye fillets in the next tray were $39.99/kg.
The current pricing followed a two-week 'blitz', including a local letterbox brochure drop, where Woolworths Indooroopilly feature the Wagyu sirloins at a bargain price of $25/kg – little better than wholesale price.
Staff in the in-store 'servery' butchery said the steaks, which carried only fairly discrete Wagyu identity via tray price tags, were selling well. The samples in the cabinet certainly looked fresh and bright, suggesting they had recently been cut, and that turnover was reasonably solid.