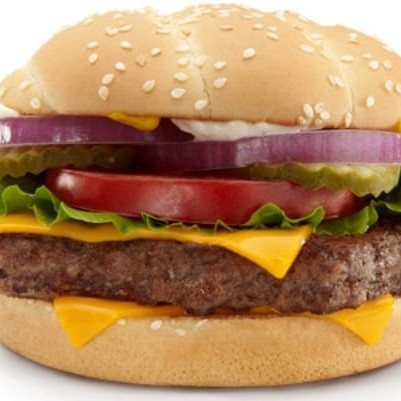 THE US was Australia's largest export market by volume for the third consecutive month in March, as exporters took advantage of the significantly higher prices in the US market, further amplified recently by the strength of the US$ versus the A$.
As can be seen in Beef Central's monthly export summary on Tuesday, shipments to the US in March went past 30,000 tonnes, which hasn't been the case for six or seven years.
In fact the US was Australia's largest export market for the first quarter, which hasn't been the case since 2003, before the trade-distorted BSE outbreak occurred. If the current export rate continues for the next three months, and Japan remains sluggish, the US could again overtake Japan as Australia's largest fiscal year market for 2013-14. That would be the first time that has happened since 2003-04.
But what happens later this year, when Australian kills go into decline, as many believe they will, following the frantic drought-fuelled turnoff of the past 15 months?
While US analysts expect big Australian shipments in April and May, US imports from other supplier markets are not keeping pace, Steiner Consulting says in its weekly imported beef report.
Entries of New Zealand beef are down 5 percent from a year ago and, given that NZ slaughter is now running below last year, entries in April and May will likely be lower than in 2013.
Entries of Mexican and Central American beef into the US also are down. Uruguay is shipping more product but it continues to be limited by a 20,000t quota allocation.
There is some hope that Brazil could start shipping product to the US sometime this year, but there is still plenty of uncertainty as to the timing.
"For now, Australia remains the main supplying country that has the ability to ship significant volumes of lean grinding beef to the US," Steiner's report said.
"Australia's record high cattle slaughter, up about 16pc on year-earlier figures over the past four weeks, is a dramatic increase that, for now, is helping fill the demand in the US market," it said.
The question is: what happens if weather in Australia turns, as it is already in some areas, and suddenly producers no longer are forced to send cattle to slaughter?
Australian beef exports to China continue strongly (+14,000t in March) and a decline in slaughter in Australia certainly would lead to increased competition for product, Steiner said.
To recap, the market drivers for US domestic lean beef at present include:
US Cattle prices have surged to record highs, jumping 16pc compared to a year ago and now 80pc from the five-year average. This was a function of very low placements on feed last summer and cold northern hemisphere weather conditions this winter that slowed down feedlot rates of gain.
The surge in cattle prices has pushed up overall beef prices and stimulated retail demand for less expensive beef options, such as ground beef
Retailers are constrained in the supply of lean beef they use, with most using only fresh domestic product. Imported lean beef use at domestic retail in the US is very limited, with the bulk of it being used in pattie formulation for quick-service restaurant chains. Further reducing the supply of lean and extra lean product was the removal (and subsequent very slow recovery) in the use of Lean Finely Textured beef from pattie formulations in 2012
Sharply higher prices for chuck and round cuts also have increased the overall value of lean beef and reduced the supply of whole muscle cuts going into the grinder.
US cow slaughter in the first quarter is expected to be down 10pc, and the second quarter slaughter forecast is down 12pc, assuming normal spring moisture.
"So far there is a strong demand and a notable shortage of domestic lean beef," the Steiner report said.
"Imports are filling some of the need but because the rally so far has been led by retailers, this has created a significant spread between imported and domestic product."
Going forward, the expectation is that US lean beef supplies will remain constrained. Foodservice demand remains an important factor.
"We continue to hear that higher prices will reduce demand for beef," Steiner said.
"Keep in mind that the higher prices reduce quantity demanded – which is as it should be, since the high price is a signal that supplies are limited and thus end-users need to reduce how much they consume at a given price."
Demand itself is determined by broader economic conditions, consumer purchasing power and consumer preferences, the price of competing products, and in the short-term, weather.
"Consider all these factors when noting whether demand is up or down. At given levels of demand, prices will adjust up or down for a reduction (or expansion) of supply," Steiner's report said.