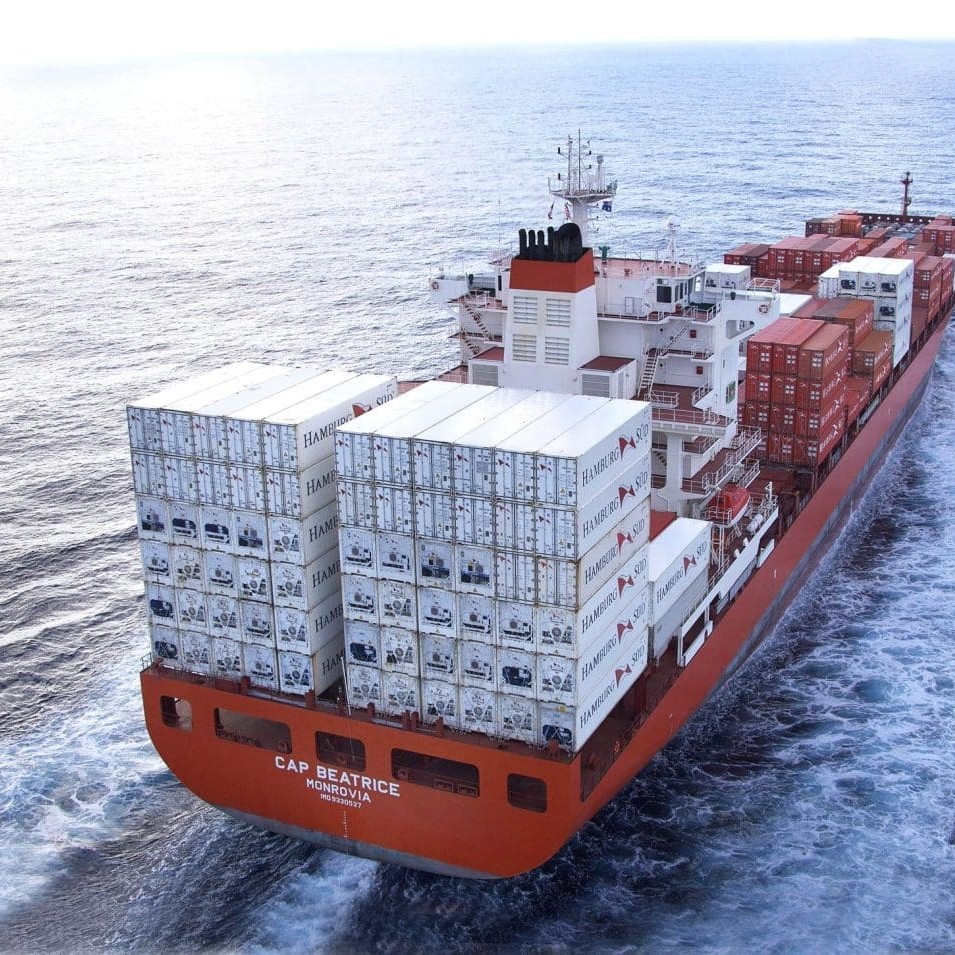 Australia has notched up a new calendar year record for beef exports, reaching 963,779 tonnes by December 30.
Trade data released by the Department of Agriculture, Forestry and Fisheries this afternoon revealed total beef and veal exports for 2012 up almost 14,600t on a year earlier, due largely to stronger second-half performance.
Aided by a strong December monthly shipment period, exports finished the 2012 calendar year on a high note, eclipsing the previous 2008 record of 957,500t.
The strong finish to the year, including a December monthly record volume of 86,229t, was driven by rapidly deteriorating seasonal conditions, subsequent lower cattle prices and high rates of kill from October onwards.
Australia's beef export trade in 2012 was characterised by a number of key features:
The re-emergence of the US as a more significant export customer after dramatic declines a year earlier
The further decline in trade into promising second-tier markets like Russia and Indonesia
The continued fragmentation of trade away from the 'big three' (Japan, Korea, US). 2012 produced a record percentage and volume of beef going into to markets other than the 'big three', reaching 31.7pc, or 305,300t. Contrast this with 30.8pc in 2011, and only 8.6pc (78,100t) in 2005.
The sudden and largely unexpected growth in beef trade into China during the second half of the year.
While the year was a statistical record in volume terms, the result masked long periods of tough trading conditions for beef exporters, with the A$ averaging almost US104c for the year.
Apart from currency, weak consumer demand in Japan and Korea, especially for the first half of the year, and increased supply competition in many markets impacted on export returns, especially for chilled beef.
One of the highlights was the relatively strength of manufacturing beef, reaching all time record highs to the US towards year's end.
US biggest growth market
In outright tonnage growth terms, the United States was the star performer in trade out of Australia over the past 12 months, growing 33 percent in volume to 224,007t.
To put that into some context, however, trade into the US is still only partially recovered from 20-year lows seen in 2011, driven by the widespread North American drought and the consequent abundance of domestic US grinding beef available as the US liquidated beef breeding and dairy cows.
For the previous ten years, Australian annual beef exports to the US averaged 312,000t, peaking at a record 398,000t in 2001, when the A$ was worth aroundUS55c.
The big recovery in Australian exports to the US in 2012 was largely due to a reduced supply of manufacturing beef in the US, as drought liquidation slowed, record high grinding meat prices (in US¢/lb terms) and reduced manufacturing beef purchases from Russia.
Australia's trade to the US in December reached 21,800t, up a huge 8500t from November, and about 30pc higher than December a year earlier.
Japan falters 10pc
While still easily retaining its mantle as Australia's largest beef customer taking 32pc of all beef exported, trade to Japan last year contracted 10pc compared with 2011, to 308,500t.
The weak Japanese economy, faltering consumer demand, the high A$ and increased competition from the US all combined to affect Australia's performance in the Japanese market throughout 2012.
Another factor was the widely anticipated jump in competition from the US, following age restriction adjustments on US beef, tipped to occur around April 1. This continues to place downward pressure on demand for Australian beef in Japan, traders say, as stakeholders do not want to get caught with stock bought earlier at what might prove to be higher prices.
Australian Trade to Japan during December reached 23,200t, down about 16pc on November shipments, and a massive 23pc decline on December trade seen 12 months earlier.
After a very slow start to the year, Australian beef exports to Korea finished the year more strongly. Exports for the year totalled 126,000t – still down 14pc on 2011 figures, but considerably better than the position mid-year when exports were down as much as 32pc.
The combination of increased Korean beef and pork production, greater competition from the US and a slowing Korean economy impacted on demand for Australian beef throughout the year.
December monthly trade to Korea reached 13,900t, about 8pc higher than a year ago, but down 13pc on November.
China continues to consolidate
Coming out of nowhere during the second half of 2012 as a serious export beef customer was China, which finished 2012 with Australian beef imports totalling 32,906t. That's up a colossal 324pc on 2011 trade (7754t) – all the more remarkable given that the surge did not really start until July, after which four consecutive monthly records were set.
Somewhat surprisingly, the 2012 trade activity positions China as Australia's sixth largest beef market for the year – bigger than both Indonesia and Russia, and not far behind Taiwan.
While export trade into China during December was large too late to make the Chinese New Year peak demand period, this did not slow trade, with monthly shipments reach 7680t – just short of the November record volume.
So what's driving it? The topic will be explored further on Beef Central in coming days, but in essence it appears to be tightening local supplies, and strong demand.
The tight supply of domestically produced beef has reportedly triggered a rise in retail beef prices, according to Hong Kong's Wenweipo newspaper. Chinese boneless beef retail prices averaged A$7.60/kg in October, an increase of 25pc year-on-year and 17pc higher than at the start of the year, according to China's Ministry of Agriculture.
Another factor appears to be a campaign by authorities to curb the so called 'grey trade' where illicit beef imports enter the country via neighbours like Vietnam, without paying duties and taxes.
A 4pc increase in exports to Taiwan throughout the year, to 38,300t, saw it move back to being Australia's fourth largest beef export market in 2012. However Taiwan's move up the rankings was largely due to significant declines in exports to Russia (34,900t, down 37pc) and Indonesia (27,100t, down 32pc).
The fall in exports to Russia was primarily due to a loss of price competitiveness of Australia beef, as currency movements resulted in Brazilian beef being much more attractive for Russian importers.
The 32pc decline in beef exports to Indonesia for the year was largely due to the country's mandated push towards self-sufficiency in beef, expressed in reduced quotas for both live cattle and beef, and limited availability of import permits.
As reported on Beef Central in December, import permit allocations for 2013 would suggest Indonesian beef trade is only likely to decline further this year.
An increase in quota access for Australian grainfed beef contributed to a solid 16pc rise in exports to the European Union for the last calendar, totalling 14,100t. That's up from 12,800t in 2011, and includes an improved December shipment totalling 1304t.
Another market to show encouraging growth last year was the Central and South America category (mostly Chile and Brazil), which set a record 19,160t for 2012, up about 18pc on the year before. Much of that was preferred cuts like rump caps, known locally as picanha.
Singapore also performed strongly, up 46pc last year to reach 14,087t, while the Philippines market also expanded substantially, taking 25,700t last year, up 22pc. Malaysia also rose a little, reaching 15,500t.
Registering a small 3pc year-on-year decline was exports to the Middle East, totalling 31,325t.
Accentuating the current tough going in some export markets has been the high value of the A$, which averaged US103.55c for 2012, peaking in February when it averaged above US107c. Exporters will be hoping for some currency relief in the early stages of 2013, to lift competitiveness with international players in North and South America.