AN important food safety study conducted recently in the US has for the first time raised questions about safety issues surrounding home-delivered meat items.
Researchers ordered and tested hundreds of samples of meat, poultry, game and seafood items from US home delivery systems, finding disturbing results relative to cold-chain integrity, packaging, labeling and pathogen loads on some of the food items.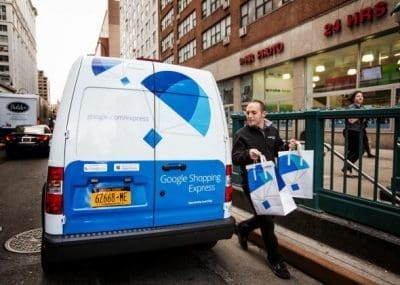 Home delivery is a small, but growing segment in retail sales in Australia, much of it linked to online shopping. Both Coles and Woolworths offer home delivery options, as do numerous smaller boutique-scale branded red meat programs.
In the US, internet giant Google recently launched its Google Express home delivery service, delivering orders from supermarket giants Costco, Walmart, Whole Foods and others.
Rutgers University Department of Human Ecology professor Bill Hallman presented results from a study at a recent US food safety summit.
The researchers ordered and received 169 meal kit shipments that included 271 meat items, 39 poultry items, 133 game items and 235 seafood items.
Of consumers interviewed, 95 percent believed these products to be safe. However, many of these food items arrived as unexpected gifts, increasing the likelihood the products might sit outside for hours before being opened and refrigerated.
The vendors and shipping services often disclaimed responsibility for the integrity of perishable products, even if delivered on the day they were promised, US website MeatingPlace.com reported.
One vendor's instruction stated, "Your bison meat may be thawed by the time it gets to you. Touch the meat and if it is cool to the touch your order is in good condition."
"'Cool to the touch' is not a food safety standard," researchers said.
Surface temperatures on products the researchers received ranged from minus 30 degrees C (from dry ice packaging) to 21C, often when gel packs were used as the coolant. Some 47 percent of the 684 items researchers ordered arrived with surface temperatures above 4C, rendering them unsafe to consume. Australian food safety standards recommend storage of chilled meat at no higher than 5C.
The researchers tested the meat, poultry and seafood products they received in laboratories. Pathogen microbial loads varied widely and that the relationship between pathogen load and product temperature was not always linear.
For those products that arrived with a surface temperature of 15C to 21C, however, the microbial loads were "off the charts," researchers said.
In general, food products coming from larger organisations tended to arrive in better shape and had done a better job of following food safety procedures.
Researchers raised questions about the "ease of entry" into the US food home delivery business. Their report suggested online vendors should have to be registered with regulators with ID numbers and should have to include sensors in packaging to alert consumers to unsafe temperatures.
A US Food and Drug Administration spokeswoman said the agency was still studying the sector and had not offered guidance or made policy decisions on food home delivery.
Australia has no specific guidelines around home delivery of perishable foodstuffs, according to the Food Safety Australia New Zealand website.