WHETHER China agrees to relax its current no-HGP requirement on beef will have a major bearing on the ability of the US to service the Chinese export market under breakthrough trade deals signed this week by US President Donald Trump and Chinese Vice Premier Liu.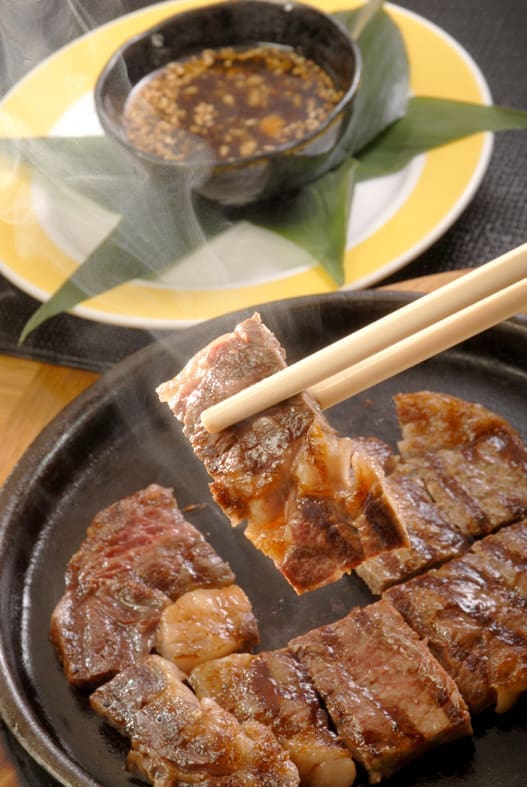 That's the view of Australian trade analysts following the historic agreement after 18 months of standoff between the two countries.
The deal represents a truce in the prolonged trade war between the US and China, but it is being widely interpreted in mainstream media that Australian exports including beef could be among the collateral damage.
Under the phase-one agreement signed on Wednesday, China has committed to buying $US200 billion worth of extra goods from the US over the next two years. That includes a commitment to an additional $US32 billion worth of 'agriculture' products from the US, interpreted to include a range of commodities including dairy, poultry, pork, beef, soybeans and seafood.
Last year China's meat imports exceeded $14 billion in value, a 65pc increase from 2018. Australia exported $900 million worth of beef and $1.7 billion worth of dairy products to China last year.
Under Wednesday's agreement, the US Department of Agriculture estimates that US beef and beef product exports to China could reach $1 billion annually.
Given China's massive appetite for meat protein generally since the onset of African Swine Fever last year, much of this may be supplementary to, rather than in place of Australian supply, local analysts told Beef Central yesterday.
HGP status key
One of the keys to the success of US beef trade into China under this week's deal will be China's approach to HGP-use, and whether it is prepared to move from its current no-HGP policy in imported beef.
The US beef industry is heavily reliant on HGPs as well as other production tools like ractopamine (also banned in China) in its fed beef production systems, and regardless of any trade commitments based on value, would struggle to supply beef in significant volumes to China unless current polices are changed, Beef Central was told.
Under agreements signed on Wednesday, China has agreed to the following actions on beef, according to USTR:
Removal of age restrictions (currently 30 months) for US beef and beef products upon completing a risk assessment
Expand the allowable product scope for US beef and processed beef products to more closely align with those products that the US allows for domestic consumption and export
Recognise the US beef and beef products' traceability system, which the US says exceeds OIE guidelines for BSE; and
Establish maximum residue levels for three widely used synthetic hormones (zeranol, trenbolone acetate, and melangesterol acetate). China has said these levels would be consistent with international CODEX standards.
Establish a risk assessment for MRLs for ractopamine, a beta agonist widely used in the US beef industry but banned in China.
How quickly these actions occur is open to speculation, with one source suggesting the process could take many months, if not years.
China has also committed to addressing the backlog of US facilities awaiting approval for China access, and accelerating the process for future applicants, for all meat, including pork and poultry. Also included is a commitment to negotiating a protocol governing the export of US live breeding cattle to China.
Australian trade minister Simon Birmingham told The Australian this morning that the bulk of expanded US agriculture exports to China under the deal were likely to comprise pork, poultry and soy beans, rather than Australia's key exports such as beef and wine where Australia continues to maintain differential advantages.
The zero tariffs now on many Australian exports as a result of the China-Australia Free Trade Agreement would still give Australian exports of beef, wine and other products an advantage over goods from the US, he said.
In 2020 Australian exporters pay a tariff of 4.8pc on beef exports to China, declining rapidly each year under the FTA, while the US pays 37pc tariff. Australia also holds a considerable advantage in currency value, helping lift competitiveness of Australian product in the market, with the A$ currently worth around US69c.
NCBA: Trade Deal a 'Game Changer' for beef producers
The US National Cattlemens Beef Association applauded the signing of Wednesday's Phase-One trade agreement with China, saying it would lay the groundwork for American-produced beef to be "highly competitive in the world's most populous market."
"The Phase-One Agreement will be a game-changer for the US beef industry," NCBA president Jennifer Houston said.
"For many years, Chinese consumers have been denied access to US beef – the same beef we feed to our families. Non-scientific trade barriers like the ban on production technologies, the extensive traceability requirements, and the 30-month BSE restriction have greatly limited our ability to tap into growing beef demand in China," she said.
"The removal of these massive trade barriers gives Chinese consumers access to the US beef they desire, and it gives America's cattlemen and women the opportunity to provide US beef to a growing consumer-base that represents one-fifth of the global population and a middle-class that is greater than the entire US population."
After American-produced beef was banned from China 14 years ago on BSE food safety grounds, the NCBA worked with the US government for more than a decade to reopen access to the market of nearly 1.4 billion consumers.
American producers scored an initial victory in June 2017, when the Chinese market was reopened for the first time since 2003, however many non-science-based, non-tariff trade barriers remained in place, which greatly limited the amount of American beef that qualified for China.
NCBA suggested that this week's agreement will "begin knocking down those trade barriers and significantly improve access to what is potentially a top export market for US beef producers."
US Meat Exporters Federation president Dan Halstrom said for US pork and beef industries to expand their business in China, it was critically important that China follow international standards for pork and beef trade.
"The Phase One trade agreement lays important groundwork toward this goal," he said.
Any concession by China to allow HGP-treated beef from the US (and under WTO rules, Australia) would create sweeping changes to global beef trade, including production systems in Australia.
Distinct premiums have emerged for HGP-free beef in Australia in processor grids over the past 18 months, as trade with China has boomed. Any relaxation in HGP use would.
An exchange letters between Australia and China back in 2014 committed to only supplying beef from Australian cattle that were HGP-free. This followed an HGP ban on Australian and NZ beef.
But asked whether China was now showing a larger 'appetite' to accept HGP-treated beef from exporting countries, in light of its dramatic protein shortage driven by African Swine Fever, a contact said that did not necessarily appear to be the case.
"It's more likely to be simply a concession to calm President Trump down," the contact said.
"In China, generally, there is still a real nervousness about externally introduced compounds being added to foods – think the melamine issue in milk powder – and additives like HGP and ractopamine are viewed in much the same way. That genuine nervousness is not only evident at government level, but among Chinese customers themselves."
"So there may be two levels in this: firstly whether the Chinese government agrees to accede to HGP use in US beef, and secondly, whether the Chinese customers agree."