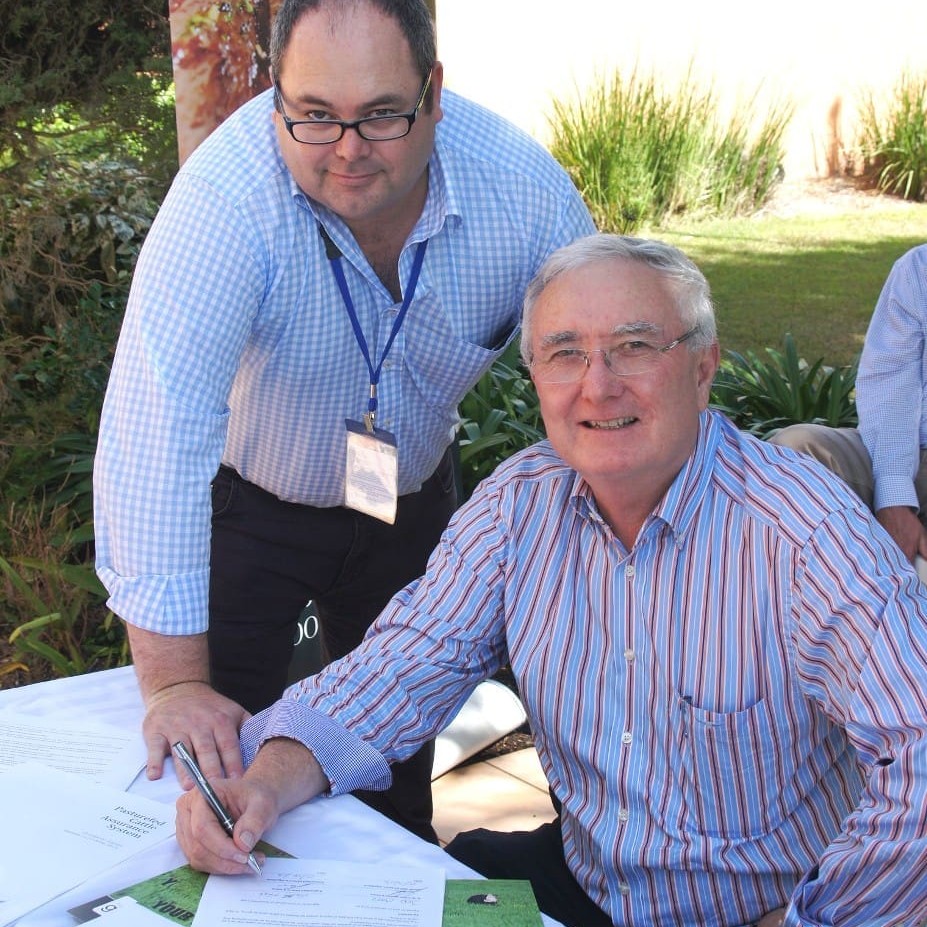 Product integrity is the key driver behind Cattle Council's launch of its new Pasturefed Cattle Assurance System yesterday.
As consumers become more discerning about what they eat and where their food comes from, they are expecting a higher level of integrity behind brands and brand claims telling the grassfed story, CCA's Jed Matz said during the program launch. See yesterday's preliminary story, "CCA launches new Pasturefed Standard."
"They are paying good money for branded products, and don't want to be sold a pup: they want a product that has true integrity throughout the supply chain, and that's what the market has been telling us," Mr Matz said.
"It's a great thing that finally, instead of the term, 'grassfed' basically describing anything that is not 'grainfed', producers, processors and brand managers will be able to say with confidence, 'this is a premium grassfed product, and we can guarantee it from calving right through to the consumer'."
Both major retailers had shown 'lots of interest' in the PCAS process, Mr Matz said, working through the AusMeat language and standards committee to ensure that the key message of importance to the supermarkets – integrity through the supply chain – was preserved.
"That's one of the reasons why we have implemented an annual third-party on-farm audit process, because both major retailers said if they are going to introduce a grassfed offer through their chains, that's what they need," he said.
"Just the level of interest they have shown in the work we have done to this point, suggests that Coles and Woolworths are looking at this process, into the future."
AgForce Cattle president and CCA board member Howard Smith said the PCAS program had its origins as an AgForce Rockhampton branch resolution five years ago, which filtered up through the industry representation ranks until it's value was recognised by CCA – which had itself driven the program's development.
"Today's launch represents the culmination of a lot of hard work from a lot of people, from CCA, MLA, the processing sector, AusMeat language and standards committee and others to deliver grassfed beef producers with a standard that allows users to promote what we see as one the best products in the world: grassfed beef," Mr Smith said.
While the program had been a long time in development, the 'stars had now aligned' with the strong uptake of the MSA program, now responsible for about 2.2 million cattle annually, and the recent interest shown over the past 18 months from celebrity chefs and others in quality grassfed product, both here and overseas.
"Grassfed and free-range type product is now well and truly on the radar among consumers, food service operators and retailers," he said.
Standards for the program include:
Third party annually on-farm audited quality assurance program
MSA grading as mandatory, designed to deliver to a quality standard
Lifetime traceability and pasture feeding
Feed exclusions include no separated grain, but put no boundaries on silage, crop, hay, mineral/vitamin supplement or other similar nutrition supports.
More detail on feeding limitations and comprehensive other program information is available at the website, www.certifiedpasturefed.com.au
USDA compliance critical
CCA's Jed Matz said while the PCAS system is designed to operate in both domestic and export markets, of critical importance was its compliance with the USDA standards for 'grassfed' and 'naturally-raised', providing a 'hybrid' that allows the Australian PCAS product to tap into the lucrative and rapidly growing US 'range fed' and 'natural' market segments.
"The only other USDA-certified country that can go into the US under such claims is Uruguay. The US grassfed segment will always be a niche market, but with a population of 300 million people, we only need a small percentage of that to represent a high-value niche market," he said.
"Big US retailers like Wholefoods, Trader Joe's and others command big premiums for grassfed and natural type beef products, and our industry can now capitalise on that value that the product can command, especially under USDA claims certification," Mr Matz said.
As described in yesterday's introductory article, while the PCAS standard will simply be a 'grassfed' assurance system, two optional modules will be available for those producers and brand managers who want to extend the process further, to meet market demand associated with non-HGP use, non-antibiotic use, or both.
"We have designed a system that allows producers to provide a number of assurances to the marketplace around how the cattle have been fed and treated," Mr Matz said. "It's then up to the marketplace as to which elements are selected, and how they are used to underpin brands. But it is all about providing third-party integrity behind that product."
While there was a range of commercial grassfed branded products out in the domestic and export markets already, the PCAS program would allow those brand managers to verify those claims, and add to their brand story, he said.
Cost to producers
The launch briefing yesterday heard that the cost involved to the producer wishing to adopt PCAS includes the cost of the annual audit (likely to be rolled-in with other audits, where a producer operates under other QA programs) and a $200 annual administration fee.
The next stage of the program would be to ensure that it integrates well with other audited beef programs such as EU, CattleCare, or Certified Organic programs, to save on audit costs.
Teys becomes first certified processor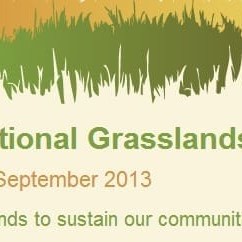 The first major processor to commit to the PCAS program is Teys Australia, which hosted the launch at its Beenleigh (Qld) facility yesterday and signed the program's first certified processor contract.
Other processors were already showing interest, CCA's Jed Matz said.
Teys Australia's Teys Australia general manager of marketing, Mark Ellison, said from a processing and marketing perspective, the strength of the PCAS program was that it delivered an industry standard from the source through to the end user.
"The third party audit gives the supply chain greater credibility – it's not Teys Australia making the call, it carries a level of independence and rigour that only a third-party process can deliver," Mr Ellison said.
Teys Australia's grassfed programs all operate under the 'Grasslands' umbrella brand program, and over time, would all move to the PCAS standard, Mr Ellison said.
The company will apply both of the optional modules for non-HGP and non-antibiotic use, livestock general manager Geoff Teys confirmed.
Uptake of the PCAS program by producers will play a critical role in how quickly that process is activated. Initially, Teys plans to identify producers that it wants to target to deliver the initial volumes required for the program.
In order to effect rapid uptake of the PCAS program, Teys has already conceded that premiums are likely to be involved. How big they are remains to be seen, but 10-20c/kg could be on the cards, Beef Central understands.
"The holy grail, for producers, would be to see an MSA grainfed yearling at say 375c/kg, and an MSA grassfed yearling, backed by the PCAS system at the same money, because it would recognise the strong and growing marketing potential for a quality grassfed, certified product in the marketplace," CCA's Howard Smith said.
"Who knows, there could even be a premium for certified grassfed above grainfed at some future time – that's how strong we see the demand opportunity."
"The Achilles heel of grassfed up to now has always been the lack of ability the guarantee the eating quality. But with MSA, we can clearly do that now."
"The other limiting factor has always been supply. But one of the unique characteristics of Australia is that when NSW is in trouble, season-wise, Queensland and/or Victoria often on better shape, or the reverse. We have such diversity of climates that we are confident we will be able to maintain that consistency of supply," Mr Smith said.
"The other point is, if there is a premium attached, producers historically have proven that they can put management systems or investment in place to deliver better outcomes, underpinning supply. That might be leucaena, silage, crop or other means of delivering a more consistent product. People will change their businesses to achieve an outcome, if the incentive is strong enough," Mr Smith said.
He said the PCAS term and logo would also become commonly seen in saleyards and other forms of livestock stock sale, where breeders and store producers operating under PCAS would identify sale stock that way, for backgrounders/finishers to tap-into in order to maintain an animal's lifetime pasture-fed status.
"For the cow/calf producer who grass-finishes his own stock, he can pretty well get started now, but it will take a little longer for supply chains to take hold where those PCAS cattle change hands once or more before slaughter," Mr Smith said.
As part of the information flow about what's involved in PCAS, the program has produced a producer guide to getting started, outlining information like what types of records and evidence is required as part of the audit process, as well as the rules governing the usage of the PCAS marks. Readers can access these via the websitewww.certifiedpasturefed.com.au A series of workshops may be convened to provide program details and give an opportunity for Q&A. It is also likely to be referenced in MLA Beef-Up, More Beef from Pastures and other marketing forums.