Modern consumers lead an increasingly hectic, on-the-go lifestyle, making it more and more difficult to prepare meals from scratch. They are turning increasingly to the convenience of pre-prepared or ready-to-eat (RTE) meat products, in supermarket shelves.
According to US industry analysts, the overall number of prepared products on supermarket and convenience store shelves is growing rapidly. One report suggested US shoppers typically purchase prepared foods during 20pc of all visits to major food retailers, driving sales in the US to more than A$30 billion in 2012 – up 10pc from the previous year. The category is also growing rapidly in Australia.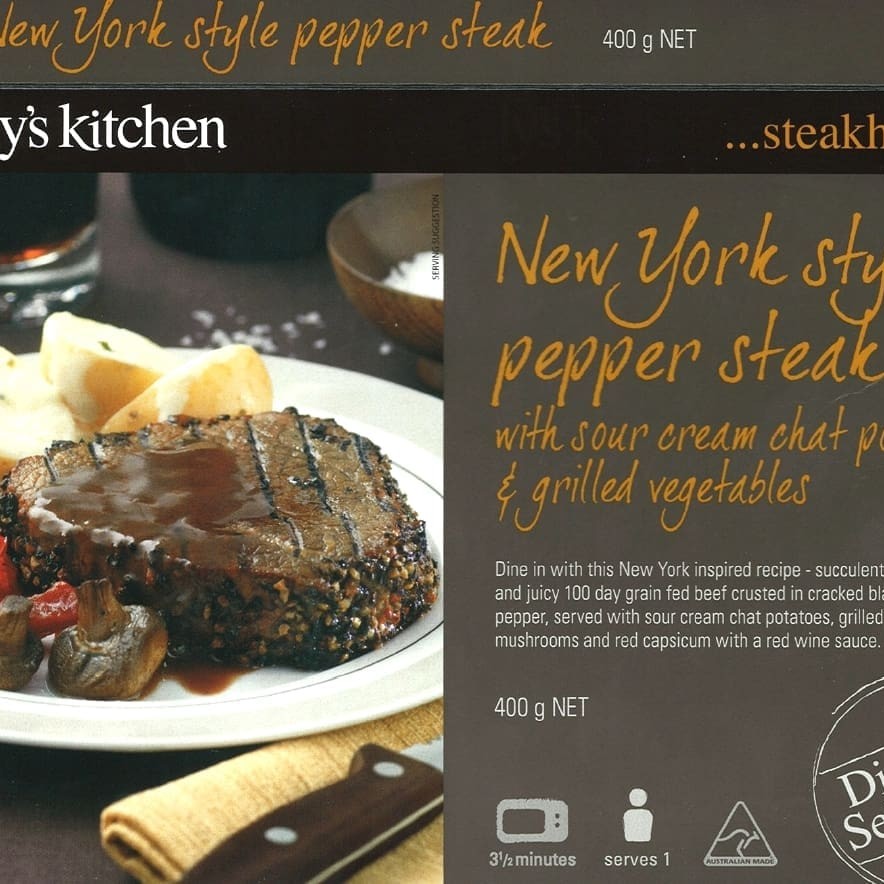 In addition to yielding innovative new product categories, the increased popularity of RTE products is driving technological advancements in packaging. The growth of RTE meat products on store shelves has also given rise to consumer food safety concerns over the spread of foodborne illnesses such as Listeria.
Recent innovations in RTE product packaging feature enhanced performance properties that provide increased convenience, product consistency, extended shelf life and strict food safety controls.
One of these is state-of-the-art ovenable films.
It is no surprise that the main attraction for RTE packaged food products is convenience. They are easy to prepare and serve, and clean-up is virtually nil. But while it fairly straightforward to prepare RTE products at home using an oven or microwave, the packaging is anything but simple.
Ovenable films are used as advanced packaging materials that employ an extremely complex, high-performance polymer system and are designed to meet several crucial performance measures:
Extreme durability:
Ovenable films must be exceptionally durable to withstand extremes of heat and cold. They must be capable of resisting external tears and punctures during shipping, warehousing, and in-store handling, as well as punctures from the product itself when frozen.
They must tolerate extremely high temperatures — up to 200°C — in a home oven for extended periods. This requires enhanced polymer materials with very high melting points.
On the opposite end of the spectrum, ovenable films are also required to withstand refrigerated warehouse storage, in-store display cases and home freezers. RTE packaging must be resistant to cracking and maintain package integrity and performance in low temperatures, protecting the meat product from damage that might negatively affect taste.
An eye on quality:
One of the benefits of advanced polymer materials is that they can allow for transparent packaging, giving the customer a clear view of the RTE product – a powerful tool in driving decisions at point-of-purchase.
However, perishable food products are typically stored in freezers or refrigerated cases. The sudden change in temperature can cause the packaging to fog, making it difficult to view the product inside. Ovenable film packaging can include anti-fogging agents to provide good product visibility in refrigerated cases, reassuring the consumer and acting as an immediate indicator of freshness.
Food safety first:
Ovenable films must meet food safety standards for packaging and food contact substances. The materials used in food packaging must consist only of those found on "generally-recognised-as-safe" (GRAS) lists. By being able to withstand cooking temperatures of up to 200°C degrees, ovenable films ensure the product can be prepared properly at high heat, eliminating any potential food safety issues.
Brand protection:
Ovenable films have one more packaging task: They protect brand integrity. With the help of simple and easy-to-follow directions printed on the outer packaging, ovenable films keep products fresh and moist during reheating, allowing for RTE meat products to be cooked evenly and to quality specifications every time, preserving flavour and consistency. This ensures the same taste experience that consumers come to expect every time from the most trusted brands.
Ovenable films are just one type of materials advance. Food safety advances have come far with active and intelligent packaging products that can provide antimicrobial protection and reduce moisture and oxygen levels.
High-moisture levels can create favourable conditions for bacteria growth, and small packets or sachets of desiccants have been used to control moisture and oxygen in product packaging for years. However, enhanced materials currently under development integrate desiccants into the polymer itself, resulting in packaging that can deter bacterial growth on its own.
Another recent trend in food packaging is antioxidant films that include natural plant extracts, such as the inherently antimicrobial oils extracted from spices and herbs such as cinnamon, oregano, mustard seed and thyme. When these essential oils are incorporated into the film, they provide effective protection against various bacteria without fear of migration to the food product.
Tapping into the natural plant-based packaging materials trend, some antimicrobial plant extracts, when used in combination with certain proteins and fats, are being used to develop edible packaging for RTE products. The edible film will inhibit the growth of foodborne bacteria without the risk of harmful effects from ingestion.
Determining the right solution
Consumers' non-stop, on-the-go lifestyles have made convenience a central characteristic in grocery choices — resulting in unprecedented growth in the multi-billion-dollar RTE market. This growth has, in turn, given rise to packaging innovations such as ovenable packaging and active/intelligent packaging alternatives.
These enhanced packaging options provide a range of benefits for brand owners and consumers. Durable ovenable films and recent RTE packaging extend shelf life, with increased food safety and less product waste. Meeting FDA standards for direct contact food packaging, ovenable films improve consumer safety and peace of mind. In addition, they are designed to result in fewer foodborne illnesses and recalls, helping to preserve overall brand reputation.
* Tom Egan is vice president of industry services for PMMI, the Association for Packaging and Processing Technologies.