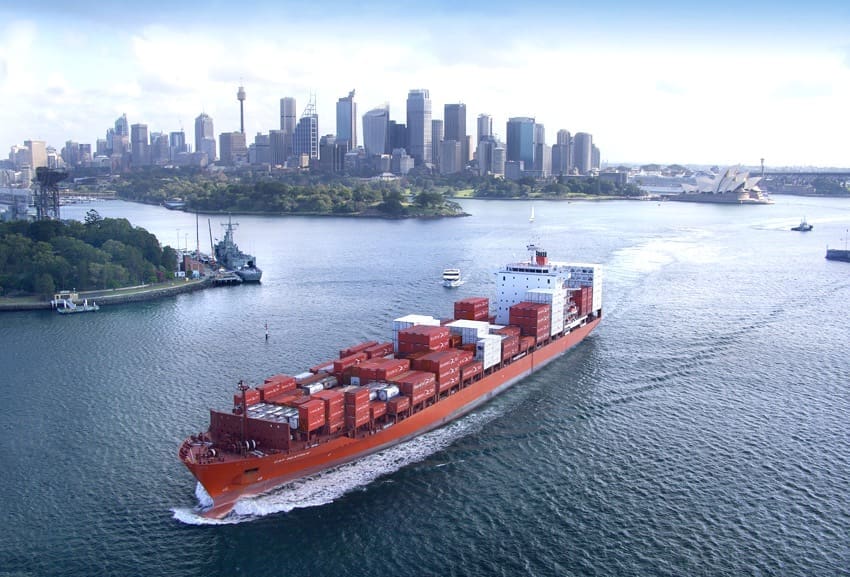 IN LINE with growing production momentum over the past two months, Australian beef exports for October reached 105,131 tonnes – their highest monthly level since the end of the drought liquidation cycle in December 2019.
Most major export destinations saw rises, headlined by shipments to the United States, which hit their highest monthly level since 2016.
Last month's exports to all markets leapt 6800 tonnes or seven percent over September's trade figure, and 33,000t or 46pc higher than volume seen in October last year, when Australian production was still being impacted by earlier herd rebuilding after drought.
Calendar year to date, Australian chilled and frozen beef exports have reached 881,880t, a massive 173,000t or 24pc higher than the same ten-month period last year, when production was still hampered by herd rebuilding.
It suggests that full-year exports this year could now push well past one million tonnes, for the first time since 2020. Last year's exports reached 854,000t, while full year 2021 exports totalled 887,000t. 2020 (carrying the hang-over from the last of the 2019-20 drought turnoff) reached almost 104,000t.
Boom in US trade
As US beef production starts to enter serious decline after extreme drought and herd liquidation, a large void is emerging that Australian exports are now helping to fill.
While the US beef production surged in 2021 and 2022 due to herd reduction, demand for Australian beef fell to lows not seen in decades, but the trend is now starting to turn. At its historic peak in the 1990s to 2010s, the US frequently took 350,000t or more of Australian beef each year.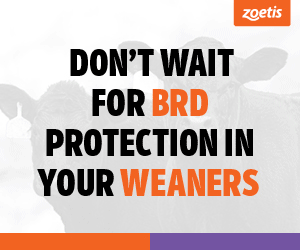 Last month's tonnage, the highest volume seen since January 2016 at 27,612t, was up another 3180t or 13pc on the previous month, and more than twice the figure exported in October last year (13,752t).
It's often been said in the past that when the US needs high quality chilled and frozen Australian beef, it will bid product away from any other customer competitor on earth, and that appears to be happening now.
For the calendar year to the end of October, Australia's trade to the US has now reached 190,000t, a massive 107,000t or 76pc rise on the same ten months last year.
At the current rate of trade, Australia's full year exports to the US this year could easily reach 235,000t.
Other markets
China again went past Japan and Korea as Australia's second largest market by volume in October, accounting for 19,675t – more than three quarters of which was in frozen form. Chilled access restrictions on some Australian export processors means a disproportionately large volume of Australia's beef trade into China – even high-value Wagyu – is exported in frozen form.
Last month's trade was up about 600t or 3pc on September's volume, and 5300t or 37pc higher than October last year.
Year to date trade with China has reached 171,586t, not that far behind the US, which has only gained momentum as the year has progressed. The same ten months last year saw only 131,649t exported, representing a 40,000t or 30pc rise, year-on-year.
Korea ranked third in Australia's trade volume last month, reaching 17,502t, up another 6pc from September and 31pc higher than October last year.
Full calendar year exports to date have reached 155,349t, up 24,000t or 18pc on last year, despite the Korean Government-encouraged sell-down of domestic Hanwoo cattle to help curb meat prices.
Exports to Japan were also strong last month, reaching 16,563t, up 2pc on the previous month, and 5pc higher than October last year. Year-to-date shipments are now just short of 170,000t, down 10,000t or 5pc on last year, as other markets compete more strongly on Australian product.
As described in this earlier article about key take-homes from the recent Anuga global food trade show in Germany, there is a general view that global frozen and chilled beef stockpiles that had built up to concerning levels earlier in countries like Japan, Korea, China and here in Australia, have now started to decline, freeing-up trade prospects a little, as seen in this month's export data.
Emerging customers
Among second-tier and emerging customer countries, Indonesia continues to operate strongly, taking 5665t of mostly frozen beef last month, down from the previous month's elevated figure above 6000t (driven partly by temporary suspension in live export trade over LSD concerns), and almost 2400t or 42pc higher than October last year.
Full-year data shows volume now at 57,741t, 78pc or 25,000t higher than last year.
Forgetting offals: An offal mistake
Often overlooked when reporting on Australia's red meat trade (muscle meat, plus trimmings) with Indonesia, however, is the importance of the offal trade. Indonesia is in fact a massive offal customer, accounting for more than 35,000t of Australian beef offals, year to date. Indonesia is easily Australia's largest offal trading partner, with Korea and Japan running a distant second/third, at 25,000t and 19,000t respectively.
The combined seven-state Middle East region took 2948t of Australian beef last month, slightly lower than September, but 20pc higher than October last year. Full-year to date trade sits at 23,566t, slightly lower than last year, as cheaper Brazilian meat continues to find favour.
The breakdown this week in Free Trade Agreement progress with the European Union leaves little prospect of trade expansion any time soon. Total trade last month under existing tariff and quota measures saw just 841t shipped to EU markets, up a paltry 60t on the month before. Year to date, the EU accounts for 7287t, up from 6351t for the same period last year.
Despite being informed earlier of the reporting error, the Federal Department of Agriculture continues to list the United Kingdom under the 'EU countries' category, distorting the true EU trade figures.
On its own, the UK last month took 323t of Australian beef, still showing little signs of growth since the signing and activation of the UK Free Trade Agreement back in July.
Year to date, the UK has taken 1914t of Australian beef – more than double the same ten months last year, but a fraction of trade seen in eras past.
Canada continues to be a surprise packet for Australian beef exports, taking 3759t of beef in October, on top of 3500t the previous month. Contrast that with just 691t of beef in October last year.
Year to date, Canada has taken almost 17,500t of Australian beef, as the impact – both direct and indirect via the US – of severe drought in North America takes hold on herd numbers and domestic production.
While we are somewhat unfamiliar with the market's export history, we could not find a record of higher rates of beef shipment to Canada in the past ten years.