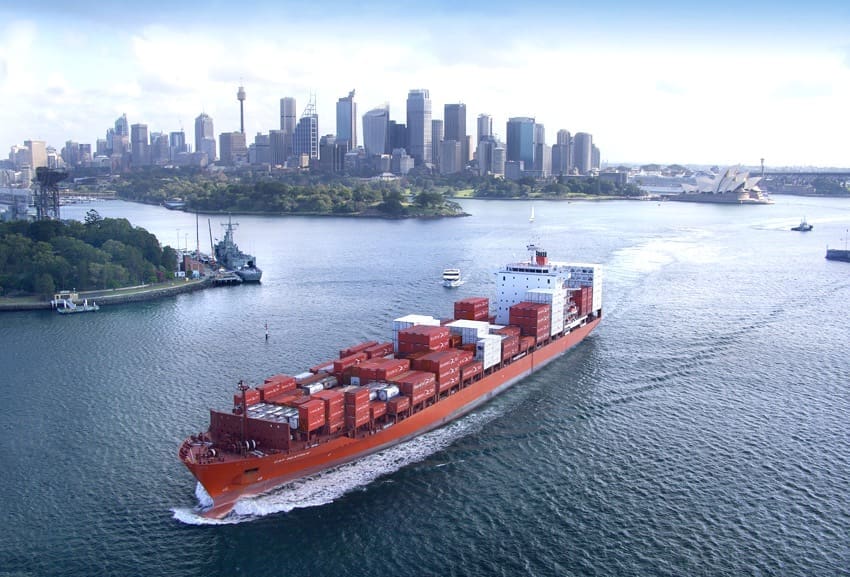 AUSTRALIAN beef exports to all markets reached almost 99,000 tonnes in October, a 15 percent rise year-on-year, in line with recent high rates of beef slaughter and continued strong export demand – especially from developed and emerging markets in Asia.
Volume was up 8pc on September exports, with China and Japan being the highlights.
The result followed a mini 'slump' in exports the previous month, due to a combination of strong spring domestic beef demand, the impact of high US and Brazilian beef exports, and declining carcase weights in Australia as the drought wears on. An additional two meatworks working days in October over the previous month may also have helped lift last month's shipment volume.
Most key export markets showed a rise in volume shipped during October, Department of Agriculture export statistics show.
Largest market Japan took 26,891 tonnes for the month, an 18pc rise on September and 17pc higher than the corresponding month last year.
Calendar year to date, Japan has now taken almost 262,000t of Australian beef, up 9pc on the same period last year. That comes despite growing competition in Japan from larger US exports this year, suggesting Japan's appetite for beef generally is growing, after a decade of little or no per capital growth.
Exports into the United States last month reached 19,700t, virtually the same as September, but 5pc higher than this time last year. Year-to-date figures show volume to the US at just short of 200,000t, down 1pc on the same ten-month period in 2017.
A declining A$ as the year has progressed has helped sustain export competiveness into the US in recent months, but imported manufacturing beef prices in the US have lost ground recently as domestic US beef values move lower and end-users remain reluctant to commit to forward volumes.
Third largest export market South Korea took 14,175t in October, down 10pc on the previous month – due mainly to safeguard tariff management issues. Under the Korea-Australia Free Trade Agreement, annual safeguard provisions apply to Australian beef. The safeguard was triggered during October, due to strong demand for Australian beef (favoured over US beef for health and safety reasons). The revised tariff of 40pc will be applied on imports from Australia for the rest of the 2018 calendar year. Australia's major competitor in the Korean imported beef market, the US, pays a 21.3pc tariff this year due to a greater safeguard volume under the Korea-US Free Trade Agreement.
Notwithstanding the tariff-driven decline in trade in October, for the year to date, Australian exports to Korea have reached 139,400t, up 16pc on trade seen the previous year.
China's big surge
Despite strong competition out of South America on price, Australian exports to China in October reached 15,900t, a sharp 24pc rise in volume compared with the previous month, and 40pc higher than October trade last year. The figure was easily the largest monthly volume to China this year, and one of the largest monthly figures ever recorded. For the ten months to the end of October, trade with China has reached 132,000t, a spectacular 53pc rise on the same period last year.
Government clamp-downs on the grey channel trade, together with gradually expanding demand for beef are behind this year's surge in trade. Commentators have also raised the emergence and spread of African Swine Fever cases across the country, potentially leading some customers to cover protein shortfalls – current or anticipated – with beef, as well as imported pork and poultry as an emerging factor. More reports later this week on China's growing beef trade.
At current rates of shipment, Australia is on track to break the full-year volume export record to China of 154,833t, set back in 2013, when Australia more or less had the imported trade to itself.
Other markets mixed
Performance in other Asian markets was mixed during October, with Indonesia taking 4184t of Australian beef, virtually the same as the previous month, but 10pc better than this time last year. Year-to-date exports have almost reached 50,000t, up 20pc on the same ten months a year ago.
Exports to the Middle East region, where price-competitive South American exports have gained a strong foothold, reached 2900t in September, up 10pc on the previous month, and much the same as last year. Calendar year exports to date are at 24,180t, 4pc lower than a year ago.
The high-value European Union market saw just 1054t delivered in October, much the same as September but down about 20pc on this time last year. The ten-month total since January, entering under both the Hilton grassfed quota and high-quality grainfed quota, has reached 13,200t, down 13pc on the same period last year.
Canada continues to make an impression on Australian beef exports, taking a little over 19,000t for the year to date, up 18pc on last year.