ONE of the nation's largest and longest-established organic beef supply chains has added to its product range with the establishment of a premium, seasonally-driven offer, marketed under the Reserve label.
OBE Organic launched its new OBE Reserve brand at a Hilton Hotels corporate event in Brisbane earlier this week. The annual Food & Beverage Masters event is a multi-faceted competition that allows Hilton food service staff from Australia, New Zealand and Fiji to showcase their talents and share ideas with management and industry colleagues.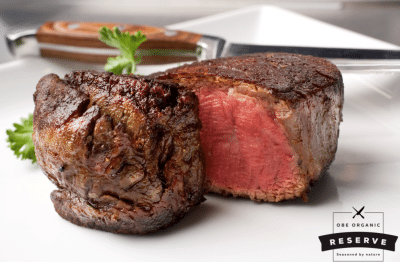 OBE Organic's new Reserve range is made up of the best of the company's certified organic grassfed beef, displaying the benefits of unseasonally heavy rains in OBE's primary production region in the Channel Country of far western Queensland over the past six months.
The supply chain has recently produced the video below, titled 'Nature's Perfect Farm', to portray the unique production environment in the Channel Country.
In certain years, the region is blessed with higher than usual rainfall, which produces an explosion of feed in one of the most spectacular natural events in Australia.
"The past few months have truly been a gift from nature, season-wise," OBE's general manager, Dalene Wray said.
"Our properties have received a lot of rain, by local standards, meaning our cattle are currently at their very best," she said. "The result is super-juicy and tender beef with an exceptional taste, a product that embodies a rich and nuanced blend of the bounty of the land."
She said the availability of OBE's Reserve product in future would be dictated by the frequency of rain events, large enough to support optimum pasture growth.
While the concept of 'limited seasonal release' for beef brands is not all all common across the industry, Ms Wray likened it to a wine brand celebrating a great vintage, when grape growing and harvesting conditions combine to deliver a special release.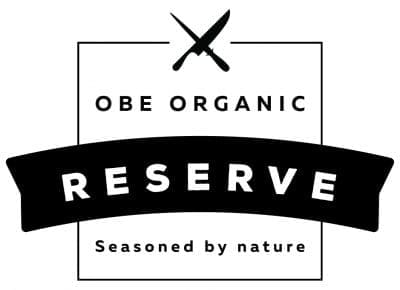 "The beverage industry has done a great job of celebrating variations from year to year. Many brands of whiskey celebrate limited edition production runs and market the fact that every single bottle will be slightly different from the last, or from the previous year's production.  Consumers pay a steep premium to secure one of these bottles of whiskey.
"We like to think that the launch of OBE Reserve will allow us to kick off a new conversation with meat buyers in the same way."
Ms Wray said most beef marketers and food service end-users  understood the significance of including labels like 'grassfed' and 'natural' in their brochures and menus.
"They know that more and more consumers are asking for grassfed beef. It makes sense that they would want to include these descriptors (relating to recent abundant rainfall and pasture growth) in their marketing campaigns."
Ms Wray said Hilton Brisbane and its executive chef, Hueman Lam, were known for sourcing local, wholesome, sustainable foods, so the Hilton F&B Masters event was an ideal venue to launch our new Reserve range with a partner that valued the provenance of OBE's beef the way its members did.
The new OBE Organic Reserve range was featured during the Hilton event's gala dinner and other activities this week where Hilton chefs had the chance to prepare dishes using the product.
OBE has already sold out of its first batch of OBE Reserve cube rolls, harvested from cattle back in late November.
"We collected just a few hundred kilogams for some select customers in Brisbane, and to support the global launch of OBE Reserve this week," Ms Wray said. "As our marketing for OBE Reserve gains more momentum, our intention is to showcase the producers behind each production run of OBE Reserve," she said.
OBE Organic plans to expand its current seasonal offering of its 'Reserve' product to key customers around the world, especially upscale restaurants overseas.
About OBE Organic
OBE Organic is Australia's oldest organic beef marketing company, established by a group of family farmers in Australia's Channel Country. It is still family-farmer-owned, and now sources beef from throughout Queensland, NSW, and South Australia. OBE helps committed organic beef producers flourish by providing consistently high organic premiums, a strong focus on improving producers' profitability and innovation, and support for producers wishing to convert to Certified Organic production. OBE Organic's grassfed beef is sold to markets in Australia, Asia, North America and the Middle East.