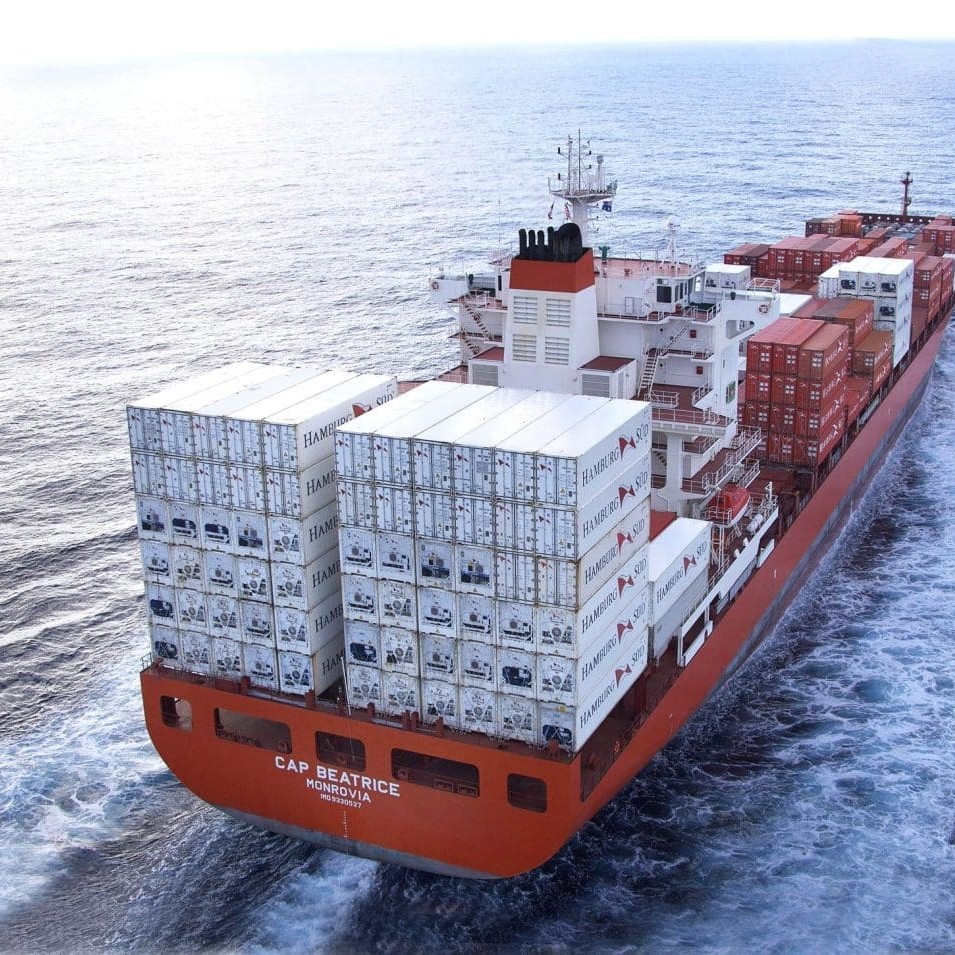 WITH a little over two weeks to go in the 2013 slaughter year, Australian beef exports will easily eclipse the all-time record shipment volume, trade data being released today by DAFF will show.
Beef and veal exports for the calendar year to November 30 have reached 1,003,134 tonnes (1.003 million tonnes). With most large export processing plants conducting their last kill on December 19, and last boning room shift on December 20, there is still plenty left of time for a new all-time record to be set.
So large has the 2013 kill been that last year's total Australian beef export volume of 963,800t – itself an all-time record for shipments – was exceeded by mid-November, driven by the drought-induced surge in cattle supply this year and assisted by strong international demand from many markets.
DAFF records show the previous export record was set in another drought year back in 2008 (957,482t).
While beef production has surged in 2013, and much of the increased supplies have been directed towards international markets, Australia's trading position has been assisted by the recent decline of the A$, which sits currently in the US91s, down about 6pc in value since August.
Overall Australian beef exports for November reached 99,801 tonnes, falling just short of yet another 100,000t shipment month which was unprecedented prior to 2013. It was easily the largest November export figure on record.
In contrast, November last year saw just 90,042t of beef exported, despite the late, second-half surge in export activity in 2012.
Year-to-date exports clearly reflect the huge impact that drought across northern and eastern Australia has had on cattle turnoff patterns and processing activity in 2013. Total exports January-November are now 125,500 tonnes higher than where they were by this time last year, equating to an additional 628,000 slaughter cattle, based on an average 200kg yield of saleable beef per carcase.
So where have these exceptionally large export shipments driven by cattle turnoff gone? Virtually everywhere it seems.
China phenomenon rolls on
November export data being released today will show that, as it has done all year, China continues to dominate as a key feature in Australia's current export trade.
November exports to China reached 15,820t, only marginally below the all-time record set the previous month (16,700t).
It's hard to over-emphasise just how significant China has been this year in helping effectively dispose of the abundant supply of Australian beef.
As expected, the trade out of Australia to China last month was again made up entirely of frozen product, following the surprise temporary suspension imposed on chilled beef in late September, based on translation issues in language used in import permits – still to be resolved. Click here to view Beef Central's earlier article on this topic.
The November exports figure contrasts with exports this time last year of less than 8000t, when China was just beginning its spectacular trajectory as a new customer for Australian beef.
The calendar year-to date figures are equally extraordinary. From January-November, China has now taken 140,700t of Australian beef, compared with just 25,200t for the same period last year. That's a rise of 455pc.
The year-to-date volume is eclipsed in size only by Japan (265,900t) and the US (195,000t) as Australia's largest beef customers, having already surpassed South Korea at 128,000t. At its current rate of growth, it is conceivable that China could surpass the US as Australia's second largest beef market some time next year.
Illustrating just how much things have changed, at the start of this year, MLA's 2013 Annual Industry Projections had likely trade to China this year at around 35,000t.
US also taking more product
In other markets, the US took 17,700 tonnes of Australian beef during November, well back on 21,500t a month earlier, but a dramatic 33pc higher than the dismal 13,300t shipped in November last year, when the US was still heavily liquidating cows due to drought.
The decline in cow kill now being experienced across the US is leaving a widening gap for Australian 90CL grinding beef. It's reflected also in pricing. As reported recently on Beef Central Australian frozen 90CL cow trimmings are now closing in on all-time record prices in A$ terms, finishing last week at A463c/kg, 12pc higher than this time last year (413c/kg).
Calendar year-to-date, the US has taken 195,000t of Australian beef, an 4pc drop from the same period a year ago (202,300t), due mostly to new and alternate customers like China and the Middle East out-bidding US imported beef buyers on price.
Currency movements and cross-rates have moved a little in the US's favour since last month, but the bans on US beef in markets like Russia and parts of the Middle because of beta agonist use, and China over lingering BSE concerns, continue to provide strong alternate bidding support for Australian beef.
Japan, Korea trade back on year-ago
Exports to Japan during November are up strongly on last month, reaching 25,000t, up 16pc from October, but not quite as strong as November last year (27,800t). Mounting export competitive pressure from the US is a big factor, as a result of this year's age-related protocol adjustment for US beef in Japan.
Partly, also, because of bans on US beef in alternate export markets like China and Russia over beta agonist use, the US has made big gains in exports to Japan this year, largely at Australia's expense. In July, US beef exports to Japan were up 46pc from July of 2012, and the largest monthly total seen since the emergence of BSE in the US in 2003. Year-to-date US beef exports to Japan are up 52pc from the same period last year.
Australia's export to Japan, year-to-date, have reached 266,000t, down about 7pc from the same period last year, as US shortribs and other in-demand single cuts continue to flood into the market.
Korea, now only Australia's fourth biggest market after China, last month took 15,000t of Australian beef, up 9.5pc from the previous month, and virtually identical to this time last year.
Australia's growing disadvantage against the US in tariff rates applied to beef entering Korea as a result of the US's success (and Australia's failure) in completing an FTA with the country, are beginning to weigh heavily on the trade.
Currently Australia is at a 5.3pc tariff disadvantage over the US in competition in Korea, and that differential will grow by an extra 2.66pc from January 1 next year, and every year hence, until Australia can secure its own FTA deal. See an earlier Beef Central FTA story here.
That is reflected in year to Australian year-to-date exports to Korea, which reached 128,000t through to November 30.
Other markets stronger
For reasons touched-on above, the Middle East region continues to perform strongly as a customer for Australian beef, taking almost 4000t, a little lower than October, but about 24pc more than this time last year (3057t).
Year-to-date beef exports to the Middle East have reached 57,400t, exactly double the same period in 2012.
Total export trade to the EU for November reached 1468t, lower than the previous month but about the same as this time last year. Year-to-date exports to the EU up to November 30 reached 18,300t, compared with 13,600t for this period in 2012 – a 35pc rise in Australia's highest value beef market. Opportunities under the expanded grainfed EU quota have driven this growth.
Elsewhere, there was good growth in emerging markets like Russia and the former Soviet states in November, reaching 3000t, more than double this time last year. Year to date the CIS region has taken 29,000t, still short of the 33,000t taken for this period in 2012.
Indonesia recorded easily its largest monthly shipments this year, taking 6141t of Australian beef. Compare this with 5300t a month earlier, and 3600t this time last year. Part of the explanation for this is the recently relaxed 'quality beef' segment access intended for restaurants, that can only be air-freighted into the market.
Year to date, Indo has now taken 34,700t of Australian beef, a 33pc increase on the same period last year.
In context, though, that's still a far cry from the 52,000t exported as recently as 2009, before current Indonesian self-sufficiency measures destroyed the market through restricted import permit access.
The Philippines continues to be a solid performer for Australian beef, taking 2500 last month, and more than 24,000t, year-to-date.