GREATLY reduced beef kills recorded over the past two months are reflected in a dramatic decline in beef export volumes for the month of November just completed.
Department of Agriculture figures released this morning show total November export volume at just 93,817 tonnes – the lowest monthly figure since January, and a dramatic 16.5 percent or 18,600 tonnes below November last year.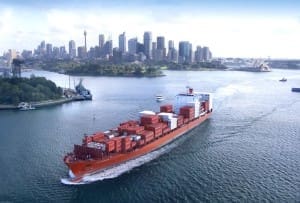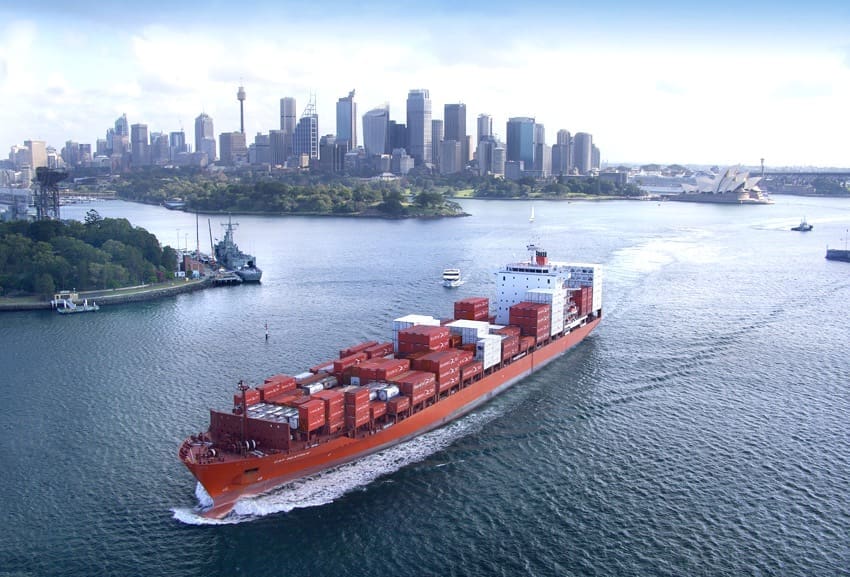 The result comes as no surprise, given what's happened with slaughter volumes in recent months.
Across the five eastern states, weekly kills have averaged less than 149,000 head during November, compared with tallies close to 174,000 head for the same period last year. That's squeezed export performance to many markets substantially, as the figures below show.
Calendar year to date, total Australian export volume this year now sits at 1.172 million tonnes, still just ahead of the same 11-month period last year.
But the figure is likely to fall short in full-year comparisons, by this time next month. Last December, monthly exports reached an incredible record high of 115,400t, due to the extreme drought pressures at the time.
Given the early summer seasonal plant closures that have already occurred this year, plus short kill weeks and reduced daily tallies at those plants that still remain open, this December's export volumes will be lucky to reach two-thirds of that number.
If that scenario plays out, it would deliver full-year exports for 2015 of just under 1.25 million tonnes – still the second highest on record after last year's mammoth 1.287mt.
Here's a breakdown of November trade performance, broken up by key customer markets:
US impacted heavily
The once-dominant US market has suffered a big check in November, with exports totalling just 13,163 tonnes. Incredibly, it ranks the US as only Australia's fourth largest export customer for the month, after Japan, Korea and China.
Contrast the result with this time last year when November exports to the US pushed past 39,000t, and it demonstrates just how severely impacted trade to the US has been, by both supply issues, as well as trade access. Even figures for the previous month of October were above 22,000t, but the slide in trade volume has now likely bottomed-out, with exports during December gaining entry in the new 2016 quota year.
As Beef Central has discussed in earlier articles, there's two reasons for the big recent reduction in trade into the US – a very large correction in lean grinding meat prices in the US, and the effects of the current US quota restrictions that will persist through to year's end.
As at November 27, there was just 1840t of US quota left in Australian exporters' accounts for the current quota year. USDA released product-in-store figures last week showing that frozen beef in storage was 34pc above the same time last year. The only time beef stocks were higher was in 2002 when quotas were last triggered in the US. Much of the beef now in cold storage is imported boneless Australian trim, now going into bond waiting for the start of the 2016 quota year on January 1.
Calendar year to date, Australian exports to the US have reached just over 376,000t, still about 4pc above this time last year, due to the very large volumes of trade seen earlier in 2015.
Japan steady, Korea lifts trade
In contrast with the volatile nature of trade into the US, export to Japan for November, at 25,053 tonnes, were only barely 1pc back on the previous month, as well as this time last year. For the 11 months to the end of November, trade to Japan has reached just over 263,000t, again, just marginally down on previous year comparisons.
Favourable tariff levels gained under the FTA are helping support Australian exports over major competitor, the US. Since activation in January this year, Australian exports – previously tariffed at 38.5pc – have fallen to 31.5pc on chilled beef, and 28.5pc on frozen.
Next largest export market, Korea, logged an increase in shipments from Australia during November, taking 15,765 tonnes, a 7pc rise on the previous month and more than 15pc higher than this time last year.
For the 11 months to the end of November, trade to Korea has reached just short of 150,000t, 10pc higher that the same period a year ago.
China records strong growth
A resurgent China has continued to take Australian beef at high volumes, responsible for 14,700t in November – about 1000t more than the previous month and more than 6000t or 70pc higher than this time last year. Reflecting the current limitations on the number of approved Australian plants eligible for chilled export to China, chilled volumes continued at only 991t in November, while bone-in and carcase beef totalling 2500t accounted for almost 18pc of all trade.
Year to date trade to China has reached just over 135,000t, a solid 18pc rise on the same period a year earlier.
Indonesia, EU trade slows
After a dramatic rise in trade the month before, Indonesia settled during November, accepting 4600t of Australian beef, a 38pc decline. This time last year, November trade was more or less the same as this year.
Calendar year to date, exports are at 37,800t, still only three quarters of the trade seen for the corresponding period  a year earlier.
The latest burst in trade activity on October was linked to the Indonesian government's release of 50,000t of imported beef allocation to the Bulog state-owned logistics enterprise, to offset skyrocketing retail prices for beef in Indonesia's wet markets. Much of the new trade, Beef Central understands, was in lean secondary grassfed cuts like chucks, topside sand blades, designed to offset the local shortages in finished cattle.
Shipments to the European Union in November saw volumes reach 1750t, down 10pc on the same time last year. Year-to-date exports are now at 21,670t, down 5pc on year-earlier figures.
Exports to the Middle East region in November reached 4037t, unchanged on the previous month but 10pc better than last year. Year-to-date the Middle East has reached 49,200t, down from 55,000t the previous year.