A smaller Western Australian branded beef program which specialises in grassfed product aged on the bone in the chiller has moved further down the supply chain, opening its own boutique retail outlet a fortnight ago.
The Wood family's Hampshire Grassfed Beef program has rapidly gained traction with Perth consumers since starting direct-to-consumer and farmer's market sales last year, before the decision was reached to push further into retail butchery.
Belinda Wood and husband Matt operate an Angus-based breeding and finishing enterprise at Manjimup, in the state's far south, with additional backgrounding and growing country leased near Esperance.
A second family-owned breeding operation near Goodooga in western New South Wales supplies weaner steers and heifers for finishing in the west.
The Woods' started their Hampshire Grassfed Beef brand project a year ago, and were immediately successful in attracting customers, based on the brand's key attributes including its natural production status, no HGP, personal connection with each stage along the production chain and aging process.
"We got some great feedback from customers through direct sales last year – so much so that it encouraged us to establish our own retail outlet," Belinda said.
"It was really about trying to gain more control over what we were doing, and getting closer to the end consumer," she said.
The Woods' brand new 'Hampshire On Eighth' retail shop is located in the up-and-coming Perth suburb of Maylands, an eclectic area with a mixed consumer demographic. The area is well-populated with 'foodies' who take considerable interest in the origins, sustainability and integrity of the food products they buy and consume.
There are higher-density apartments nearby, meaning many customers come in to buy small quantities of meat, but on a frequent basis, rather than a weekly supply.
The local area has been without a butchery for a long time, and the new shop has aroused considerable interest since it opened for business on Valentine's Day, February 14.
"Customers tend to be quite impressed when they learn that we're involved right along the supply chain, in a paddock-to-plate approach all the way back to the breeding paddock," Belinda said.
As can be seen in the photos published here, the Woods' have done a great job on the fit-out of the boutique-scale retail outlet, aiming to capture a 'café-style' feel, rather than just a conventional 'stainless and tiles' butchery environment.
Extensive use of marble and timber surfaces, discrete lighting, leadlight multi-coloured glass and high quality chilled display cabinets complete a contemporary, 'up-market' feel in the artisan store, which blurs the lines between conventional butchery and food service.
"Before we actually put any meat in the chilled cabinet, locals would wonder-in and ask us, 'What's going to be here, is it going to be a café?'. It was exactly what we wanted to achieve, something a little different from a conventional butchery environment," Belinda said.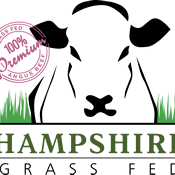 Service kills for the program previously took place at the V&V Walsh abattoir at Bunbury, but have now relocated to the Dardanup Butchering Co facility, also in Bunbury, and Goodchild Abattoirs at Astralind. The steers and heifers used in the brand program are mostly 18-20 months of age at slaughter, at carcase weights of 260-280kg, quite heavy by domestic standards, with good fat cover and distribution.
A key point of difference in the brand program is the aging method, with quarters hung in the chiller for almost three weeks, before boning and retail preparation.
The attribute is made patently clear to customers in the new retail shop, where racks and other items being dry-aged can be seen through a window into the chiller space.
Dry aging is still quite rare in the WA retail environment. The well-known 'Boatshed' shop in Cottesloe features a dry-aging cabinet, but there are few other examples in evidence at this point.
The distinction with the Hampshire on Eighth shop is that it is attempting to age its entire beef offer on the bone, rather than only selected items.
Some items are dry-aged in a low-humidity chiller, while others are aged on-the-bone in a conventional chiller.
"We think dry-aging is not necessarily the best option for all the cuts on the animal," Belinda said.
While she has no figures yet to prove it, she suspects yield loss in the conventionally hung quarter beef is nowhere near as great as it is in a full dry-aging process.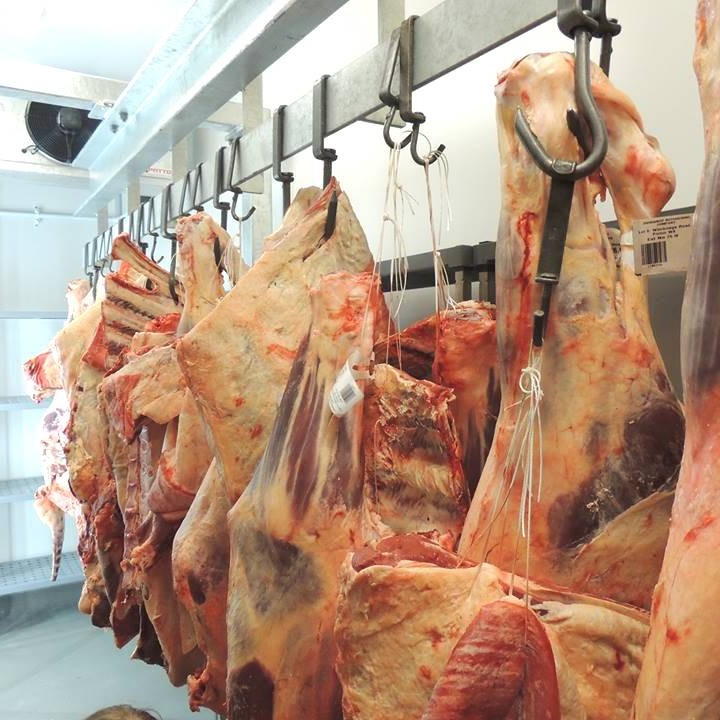 "It can be as much as 20 to 40pc in some dry-aging applications, but we are not losing anything like that in the conventionally hung bone-in beef, " she said.
Aging quarters and primals on the bone for almost three weeks presents its own challenges in inventory control and chiller space, however. "It's a huge challenge, and we have to be able to work well ahead of current shop turnover to maintain supply."
Because of the aging requirement, there can be a dozen or more carcases in the chillers at any one time. The dimension of the newly installed coldroom had to take this aging requirement into account during design and installation, which also included the aging window allowing customers to see the process first-hand. This project was carried out by a contractor who recently installed a similar dry aging show-case at Perth's Rockpool Bar & Grill.
Employing a full time butchery manager, apprentice and shop assistant (a second tradesman to be added shortly), means that greater control over cutting lines and presentation can be maintained than what was possible previously, when the Woods were relying on contact boning and slicing for their direct-marketing activity.