EUROPEAN meat processing giant Hilton Food Group will shortly start work on its third Australian centralised portioning, further-processing, value-adding and packaging facility to service the needs of Woolworths supermarkets.
As flagged in this earlier Beef Central article, UK-based Hilton will build a greenfield facility at the Logos Heathwood Logistics Estate south of Brisbane.
The new $115 million facility will supply Woolworths' stores in Queensland and northern New South Wales with retail-ready beef, lamb, pork and value-added meat products. The range will extend to portioned muscle cuts, minced items and sausages, and value-added lines.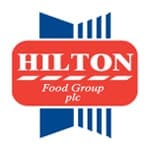 The facility will process raw material from Woolworths' northern supply chain, now processing cattle at the Teys Beenleigh site, as well as some product from the Teys abattoir at Tamworth in Central NSW, which also conducts a service kill for Woolworths. Tamworth will also continue to consign raw material to Hilton's Melbourne facility.
Work has started on the new 45,000sq m Heathwood facility, with Hilton negotiating an initial 15-year lease on the building. It's expected the plant will be commissioned in late 2019, with first supply into stores likely from early 2020.
UK-based Hilton is a leading operator of meat-packing facilities across Europe, aligned with some of the region's largest retail supermarket groups.
The new facility will eventually replace Woolworths' current Brismeat processing facility next to the Churchill abattoir, which recently announced plans to close, prompting Woolworths to shift its northern kill operations (on an interim basis, at least) to Teys Beenleigh.
The southern Queensland project is the third in Australia under a partnership between Hilton and Woolworths.
The companies established their first joint venture processing facility in Bunbury, Western Australia in 2012, at a cost of around $31 million, followed by a second, much larger $150 million facility at Laverton, near Melbourne in 2015. Together, the two existing factories supply meat products to around one third of Woolworths' retail stores.
The earlier installations attracted some criticism that Woolworths had ignored opportunities to partner with Australian companies with similar capabilities in value-adding, portioning and packaging work, in favour of UK-based global giant Hilton.
The original Bunbury facility in WA embraced latest equipment and refrigeration technology, delivering world-class cold-chain practices. It included modified atmosphere, darfresh and vacuum skin packaging capacity for more than 110 SKUs, the installation of MHP packaging equipment, racking and automated conveyor systems.
The new Brisbane facility is expected to create up to 500 jobs, some of which will transfer from nearby Brismeat.
Woolworths operates a partnership (loosely referred to as a joint venture) with Hilton Food Group, called Woolworths Food Group.