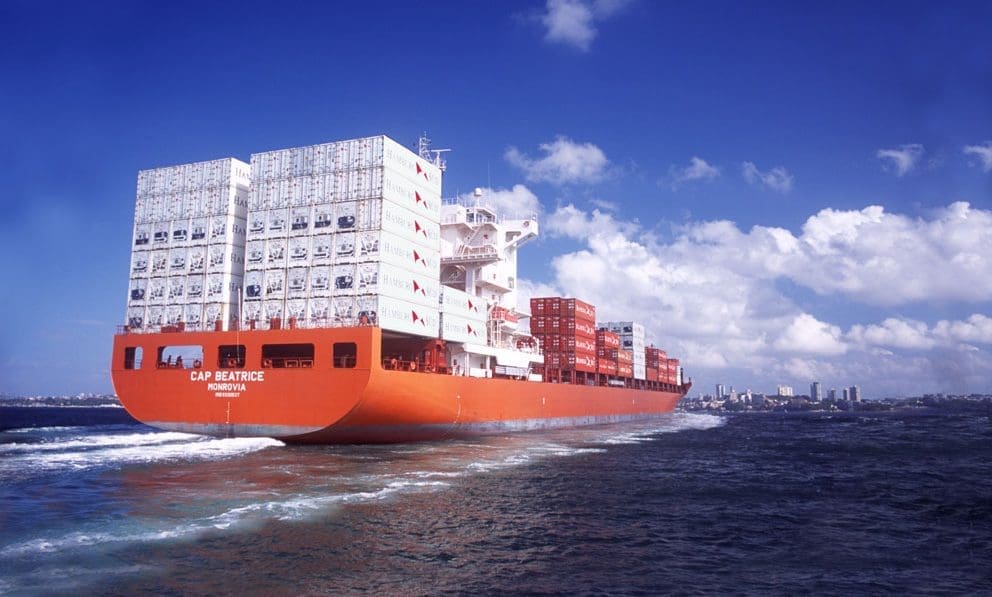 AUSTRALIAN beef exports in August have hit a three-and-a-half year high, driven mostly by rapidly deteriorating seasonal conditions forcing more cattle to market.
Not since December 2019 – 44 months ago, towards the end of the continental scale drought – have monthly beef exports been this large.
Total beef exports to all destinations last month reached 102,351 tonnes, the largest number seen since December 2019 (115,688t), and the first time in recent memory the number has hit six figures.
Last month's export volume was up a further 5000t or 5pc on July, which itself was the largest export trade volume seen since early 2020.
August trade was up 10,200t or 11pc on August last year, when Australian beef herd rebuilding after drought was still hampering production volume.
The recent July-August export growth trend is reflected in higher rates of weekly beef slaughter, as producers under drought pressure continue to push large volumes of cattle to slaughter (see today's weekly kill report). The past four weeks of national beef kills have averaged more than 121,000 head, easily the busiest period for the year so far.
Calendar year to the end of August, Australian beef exports have now reached 678,036t, up 112,000t or almost 20pc higher than the same eight months last year.
US market grows
For the third month in succession, exports to the United States again headlined export results, with shipments to east and west coast US ports topping 25,760t. That's up another 8pc on an already growing tally the month before, and more than 10,700t or 71pc higher than August last year.
June was the first month in at least three years where the US featured as Australia's largest volume export customer, having placed third or fourth behind Japan, China and even Korea for long periods since 2020.
Last year's opportunity to export to the US was severely hampered by the US industry's own drought at the time, forcing heavy liquidation of the US cow herd.
Australia's primary exports to the US are in the form of frozen manufacturing (cow) beef, used for hamburgers – a commodity that the US had in abundance during its own drought.
For the calendar year to the end of August, our exports to the US have totalled 138,709t, up more than 53,000t or 62pc from the same eight months last year.
The US is likely to bid Australian business away from other import competitors in the months to come, as US beef production continues to slow, meat traders suggest.
South Korea edged past both Japan and China in beef trade volume in August, to fill second place, accounting for 17,304t of Australian beef – a 2pc rose on the previous month, but about 1000t or 5pc below August last year.
Calendar year to date, Korean volume has reached 121,384t, 17,000t or 16pc higher than last year, as available Australian production volume has grown.
China filled third place in volume rankings in August, accounting for 17,114t, up 2pc on July shipments, and down about 3pc on this time last year.
For the calendar year to date, China has now taken 132,859t, about 30,000t or 23pc higher than last year. Part of the reason for this year's jump was the impact from Brazil's earlier temporary suspension in trade into China after the detection of an atypical case of BSE in Brazil in March this year. Australian beef was used to partially fill the void, in the absence of much larger Brazilian shipments until May.
Japan was Australia's fourth largest offshore beef customer behind China, Korea and the US last month, taking 16,868t down 5pc on the previous month, and back 23pc compared with August last year. For the first eight months of trade in 2023, volume to Japan has reached 137,092t, about 12,000t or 8pc behind last year.
Emerging markets
Among smaller and emerging markets, trade into Indonesia continued to grow last month, reaching 7836t – one of the largest monthly beef volumes in recent times – almost 1000t higher than July, which was already showing considerable growth.
Live export trade challenges, as outlined in recent stories on Beef Central, are a contributing factor to recent growth in boxed beef into Indo, but the market's lack of cold chain capability and clear market preference for freshly slaughtered stock clearly makes this growth challenging.
Eight-month trade to Indonesia has reached 46,020t – more than 19,600t or 74pc higher than this eight-month period last year. Australia has not exported more boxed beef to Indonesia, year-to-date, since 2015.
The Middle East region including seven customer countries accounted for 2773t of Australian beef last month, up 29pc on July, while eight-month trade has reached 17,542t, down about 500t or 3pc on the previous year.
UK trade continues very flat
August represented the third month of trade in Australian beef into the United Kingdom following the activation of the new Free Trade Agreement, which now sees exports arrive tariff-free.
While stocks were evidently run-down during May to take advantage of the looming tariff relief, trade during June, July and August has been very quiet, to say the least. Just 304t of Australian beef was shipped in July, and 300t in August – virtually all chilled, boneless.
Clearly, there has been no dramatic surge in beef shipments out of Australia following the signing of the FTA, as the noisy UK beef industry lobby had feared.
To put the recent UK volume into context, it was about one quarter of Australia's beef trade volume into Thailand last month, and only marginally higher than Papua New Guinea – a drop in the bucket, both from an importing and exporting market perspective.
Slow but steady growth is the likely direction for UK trade, with the prospect of a little more high-end chilled product like Wagyu likely to make an appearance under the new tariff-free regime, later this year.
With limited processing labour resources now clearly stretched to practical limits, it's hard to see any substantial rises in export volume from now through to the end of the year, despite rapidly worsening seasonal conditions in many parts of eastern Australia.