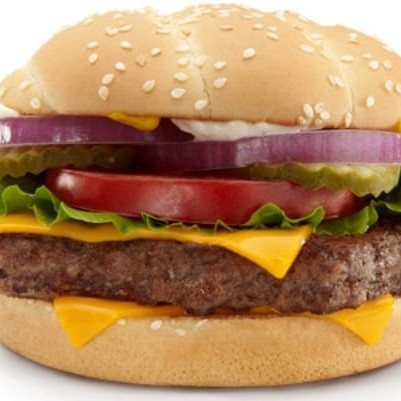 Global burger giant McDonald's has recorded mixed results for its financial third quarter announced yesterday, with moderate improvement in North America and Europe offset by bigger declines in its Asia/Pacific operations, including Australia.
Across combined regions, the third quarter ended September 30 was positive, with sales up 0.9pc, as well as recording higher operating income and earnings per share compared with the same period a year earlier.
The company remains cautious about the immediate outlook, however, announcing plans to scale-back capital expenditure in 2014, primarily by slowing expansion in new restaurants. Almost all of the cuts will be in developing markets overseas.
Despite the reduction, McDonald's still plans to open 750 new restaurants in the Asia/Pacific region next year, principally in China, plus a further 225 units in the US and 300 in Europe.
Chief executive officer Don Thompson said results for the third quarter reflected McDonald's ability to grow amid the broad-based challenges of the current environment by focusing on those areas of the business within its control.
"The current consumer environment continues to pressure results," he said.
Among third quarter results:
The company's US division recorded a comparable sales increase of 0.7pc while operating income rose 5pc. Looking ahead, the report to the market said the US division was "focused on fortifying its value leadership position and leveraging recently introduced chicken, beef and beverage options to enhance sales and profitability."
McDonald's Europe division comparable sales rose a scant 0.2pc for the quarter, while operating income increased 11pc. Strong performance in the UK and Russia and solid results in France was offset by poorer results in Germany. Throughout Europe, ongoing efforts to "recalibrate key market value platforms" and "enhance the McDonald's experience through menu innovation and marketing" are designed to strengthen the business.
In McDonald's Asia/Pacific, Middle East and Africa (APMEA) region, comparable sales declined 1.4pc for the quarter. Third quarter operating income declined 12pc reflecting weakness in China, Japan and Australia due, in part, to the ongoing challenging economic environment.
Looking ahead, the company expected the dynamics of the current environment to persist, CEO Don Thompson said. Global comparable sales for the month of October are expected to be relatively flat.
In addition to supply within Australia, almost 50,000 tonnes of Australian manufacturing beef is exported each year for use in McDonald's restaurants in Southeast Asia, Japan and the US.