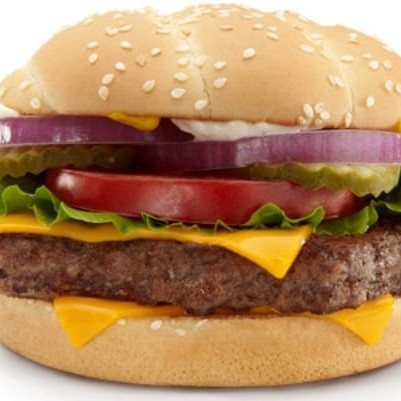 There appear to be other factors at play behind current price differentials in 90CL grinding beef in the US at present, in addition to the US retail market segment's desire to use fresh domestic, rather than frozen imported raw material.
As discussed on Beef Central in Tuesday's article "Retail segment driving big US/Australian 90CL price disparity," imported 90CL frozen grinding beef has historically sold at a premium against domestic US fresh 90CL, but started moving strongly against that trend since February this year.
The spread between domestic and imported 90CL beef is currently as much as US25c/lb when comparing FOB Central US versus US East Coast, and US35c/lb when considering that it takes as much as 11c/lb to move product from Central areas of the continent to the East coast.
In Australian terms, the price shortfall is worth about 60-75c/kg, or $750/tonne on Australian 90CL beef.
Writing in his weekly commentary on Friday, US Cattle Buyers Weekly's Steve Kay highlights another important factor behind the current price difference – the serious drought in Mexico.
Mr Kay said Mexico's catastrophic drought continued to devastate its cattle population, especially in the north of the country. The drought was now well into its second year and was the worst since record-keeping began 70 years ago. More than one million Mexican cattle had died as a result. It was also forcing more young cattle north, into the US production system.
The drought had negative implications for US cattle feeders, because while there had been a 24pc rise in young Mexican cattle heading into the US compared with January-May last year, that also meant a 'huge decline' in numbers available next year. US imports of Mexican feeder cattle for the year to June 2 totalled 790,132 head, up 152,363 head from last year.
Mexico's cattle herd now totalled 20.1 million head, the lowest since 1963, Mr Kay reported.
The decline in Mexico's cow numbers meant its total cattle population might take five years or more to recover to previous levels, meaning fewer feeder cattle from Mexico into the US, analysts told CBW.
Historical records suggested cattle trade between the two countries next year might fall by one million head.
A forced cow cull in Mexico also meant more lean beef trimmings from Mexico was entering the US, Mr Kay said.
Beef imports into the US from Mexico for the current year to June 5 are up 42 percent, or 9000 tonnes on the same period last year, to reach 31,000 tonnes according to USDA's Foreign Agricultural Service. Most of that is lean boneless beef, competing directly with Australian product.
"Total US beef imports in the same period were up 45,600t or 17.7pc on last year," Mr Kay said.
"Australia accounted for 38,000t of that, with Mexico's 9000t second. Imports from Uruguay were up 2700t, imports from New Zealand and Canada were largely flat with last year and imports from all other countries were down 7200t," he said.
Mr Kay said the 45,600t increase in imports partly explained why imported frozen 90CL continued to sell at a sharp discount to domestic fresh 90CL.
"Many retailers have protocols that do not allow the use of imported beef, partly because of the requirements of the US's mandatory Country Of Origin Labelling (COOL)."
Retailers that do use it could gain up to a 22c/kg advantage over non-users at the meat block level, analysts told CBW.
Editor's note: Reader's should note that there were some incorrect pounds-to-tonnes conversion figures originally applied to this story. This version has been corrected. Apologies for the error.