GOLD, silver and bronze medals were distributed like lollies at the Melbourne Show's annual branded beef awards announced this week.
Using the wine industry's point-score based eligibility criteria where more than one entry can receive the same award, no less than 22 of the 29 total branded beef entries received a medal after judging was completed this year.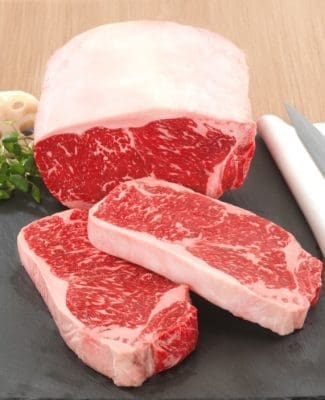 Unlike all other significant branded beef competitions conducted across Australia, the RASV chose to lump all beef entries, from longfed Wagyu to conventional grainfed and grassfed yearling, into the same class. All were cooked to the same temperature/cook time specification.
The seven gold medal award winners were dominated by grainfed entries.
They included three Wagyu and Wagyu-infused entries – the Australian Agricultural Co's Master Kobe Fullblood and Darling Downs crossbred Wagyu brands, plus Stockyard Beef's Stockyard Black marbling score 8-9 Wagyu brand.
Other grainfed gold medalists from conventional breeds included JBS Australia's Beef City Black program, and Stockyard Gold 200-day longfed Angus.
Grassfed entries scoring gold included Argyle Prestige Meats, NSW; and Bindaree Beef's Cape Byron Grassfed Beef. Bindaree's head of marketing, Shannon Roach said the strong performance at the Melbourne awards took the the company's branded beef medal tally so far in 2016 to six. "That's a great result on the back of a highly successful 2015 when we received twelve medals, including five champion gold medals," she said.
No championship winner was announced as part of the awards announced this week, although JBS's Beef City Black was described as 'Best in Class' with a score of 95/100). The RASV says it will announce a Champion Meat Trophy in September.
Silver medals went to a further six entries:
Midfield Meat International's Union Station Premium Free Range Grassfed Beef (VIC)
Thomas Foods International's Signature Certified Australian Angus Beef (SA)
Thomas Foods International's Signature Angus Pure grassfed Beef (SA)
Bindaree Beef's Mayfield Grassfed Beef (NSW)
Australian Organic Meats' Certified Organic product (NSW)
Najobe Beef's Najobe Park brand (SA)
New South Wales processor Manildra Meat Co enjoyed competition success, scoring bronze medals for the company's Jindalee Prime Beef and Manildra Natural Grassfed Angus Beef brands.
Other bronze medallists were:
Linga Longa Farm, Wingham, New South Wales
Bindaree Beef's The Prestige grainfed beef, New South Wales
Gippsland Pure's Grass Fed Gippsland Pure Beef, Victoria
Pacific Meat Sales' Tara Valley Beef, Victoria
Ashburton Meats' Gippsland Pure Beef, Victoria
Bindaree Beef's Highland Park grassfed beef, New South Wales
All RASV competition entries were judged by an independent judging panel, using standard MSA assessment criteria for tenderness juiciness, flavour and overall liking, plus a raw visual component, for a maximum of 100 points.