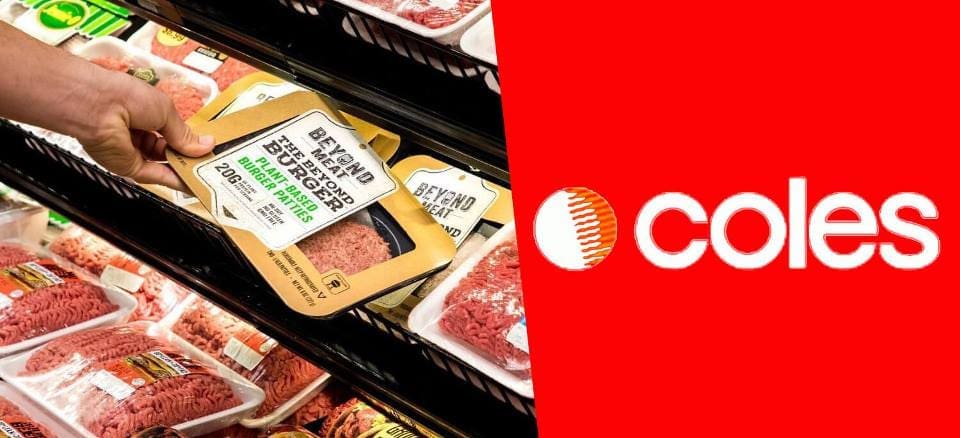 VEGETARIAN beef pattie substitute Beyond Burger has started to appear on mainstream Australian supermarket shelves this month.
Coles has started stocking the product in its 200 NSW stores, and the IGA supermarket chain last week launched the patties across stores in NSW, Victoria and Western Australia.
Coles trialled the Beyond burger in 15 stores in Victoria in June, saying it would roll the product out nationally if it proved popular.
"As our customers' preferences and tastes change, we continue to look at new and exciting products to meet their needs across all of our ranges," Coles said.
"We have seen demand significantly grow for vegetarian products in the past 12 months, with our chilled health range seeing double digit growth," it said.
With celebrity endorsements from the likes of Leonardo de Caprio and Bill Gates, the 100pc plant based Beyond Burger patties are said to have a similar taste and texture to traditional burgers, packing as much protein and iron but with less saturated fat and zero cholesterol. Trace amounts of beetroot lend the meaty red colour while coconut oil ensures juiciness and cooking crust.
Meat alternatives on Australian supermarket shelves are not new – Asian groceries around the nation have stocked all manner of gluten and soy-based alternatives for years, while brands like Sanitarium and Quorn patties have been in supermarket chilled cabinets for some time. But Beyond Meat and market competitor Impossible Foods have been recognised as potentially the most realistic plant-based simulations of animal meat protein yet brought to market.
Largest retailer Woolworths earlier this year started stocking vegan mince in stores, arousing some criticism that it appeared in the meat protein section.
While the Beyond Burger is meat-free, the brand aims to appeal to omnivore consumers. It was launched in the Whole Foods Markets chain in the US in 2016, where it is stocked in both the packaged meat aisle and the plant-based protein section.
In January, parent company Beyond Meat released data indicating that 70 percent of those who purchased the product were omnivores. The Beyond Burger's reach has rapidly expanded since its initial launch, now available in more than 25,000 retail, restaurant, and foodservice locations worldwide.
According to the US-made product's Australian distributor, Adrian Gastevski from Future Farm Co, bringing the Beyond Burger to Australia was part of a plan to make plant-based products mainstream.
"Beyond Burger is an example of this, where the great majority of its consumers are meat eaters," he said.
"Beyond Burgers typify the direction of plant-based innovation, where society can benefit from products that finally taste more like those which we are used to, but deliver all the health and environmental benefits of consuming a plant-based diet. Ultimately it's better for us and better for the environment."
A retail pack containing two patties retails in Australia for $12.99.