BURGER giant, McDonald's – Australia's single largest global beef customer – continues to struggle with lower year-on year sales recorded during October.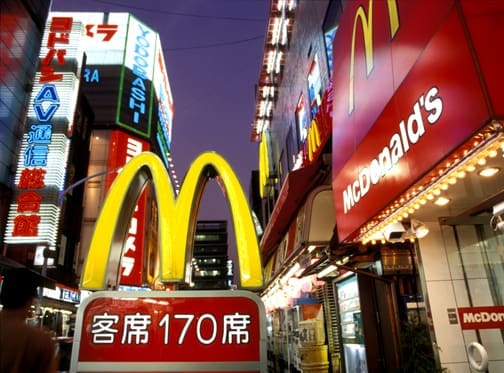 Global comparable sales reported overnight decreased 0.5 percent for the month, continuing a recent sequence of disappointing sales performances.
The impact was seen across the three regions in which McDonald's divides its business, but was worst in the Asia/Pacific, Middle East and Africa region, which includes Australia.
The APMEA region's comparable sales in October decreased 4.2 percent compared with the same period last year, reflecting the ongoing impact of a PR disaster associated with a widely publicised food safety incident in a processing facility in China owned by major McDonald's supplier, OSI. That impact was seen primarily in performance in McDonald's operations in Japan and China, partly offset by strong performance in Australia.
"The markets affected by the supplier issue are actively executing multi-faceted initiatives to restore customer trust in the McDonald's brand," chief executive officer Don Thompson told the financial market yesterday.
"The broader APMEA segment is pursuing long-term opportunities to drive customer traffic and loyalty with unique menu, affordability and convenience options," he said.
While not as badly affected, the company's US operations were down 1pc on monthly sales seen this time last year, amid strong competitive activity, McDonald's said.
To restore business momentum, the US division was revamping its marketing approach, simplifying the menu and creating a new organisational structure, Mr Thompson said.
"These initiatives are designed to better address consumer preferences and the competitive dynamics of the local markets in which we compete by bringing decision making closer to our customers."
The Europe region's comparable sales decreased 0.7pc compared with October last year, as solid performance in the UK was more than offset by very weak results in Russia, due to restaurant closures linked to Russia's embargo on food imports from certain countries. While consumer confidence and other issues related to the operating environment in Russia and Ukraine and ongoing weakness in Germany negatively impacted the segment's quarterly results, the UK delivered positive comparable sales and operating income performance.
"Although October results reflect our current business challenges, we are moving with a sense of urgency to improve our financial performance while taking the actions necessary to pursue the brand's long-term potential," Mr Thompson told the market.
Year-to-date sales results show a similar trend, with the US division down 2.1pc, the Europe region back 0.4pc, and Asia/Pacific/Middle East/Africa down 2.9pc on the same period a year earlier.
Commenting during earlier third quarter results briefing, Mr Thompson said McDonald's results resulted in a significant decline versus a year ago, with its business and financial performance pressured by a variety of factors – from a higher effective tax rate, to unusual events in the operating environments in APMEA and Europe, to under-performance in the US, the company's largest geographic segment.
"By all measures our performance fell short of our expectations," he said.
"We understand the problems we face and are taking decisive action to fundamentally change the way we approach our business."
Part of the response is to develop a flatter, more nimble organisation that ensures key business decisions are made closer to the customer, by people with local market expertise.
"We began 2014 mindful of the challenges we faced in driving sales and profitability," Mr Thompson said.
"The internal factors and external headwinds have proven more formidable than expected and will continue into the fourth quarter. These significant challenges call for equally significant changes in the way we do business," he said.
"We understand the depth of the challenges and we are responding with the sense of urgency required to improve our performance."
McDonalds operates more than 34,000 restaurants in 119 countries worldwide. Australia is a major supplier of both manufacturing beef and pre-prepared patties across the Asia/Pacific region, the Middle East and other regions.