GLOBAL burger giant McDonald's has pulled its experiment with plant-based burger patties in its US operations.
McDonald's first tested the meat-free burger McPlant burger in eight US restaurants in November to understand how the menu item would impact its kitchens. In February, it rolled the product out into to about 600 locations in Texas and California to learn more about consumer demand for the menu item.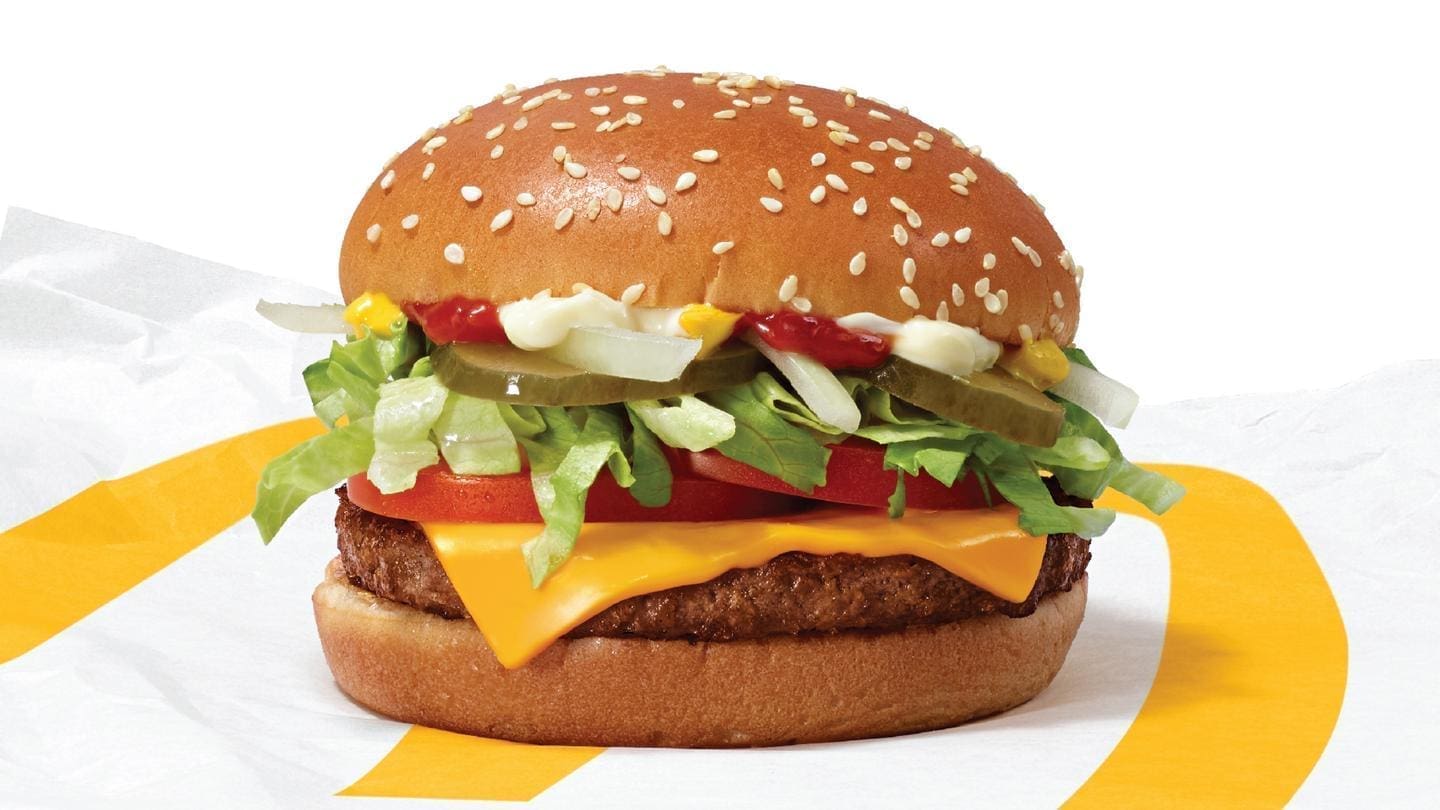 While McDonald's said the US trial had ended 'as planned,' US analysts' research reported lacklustre demand for the meat-free burger, which is made using Beyond Meat patties.
An analyst with JP Morgan on Friday said the product was pulled earlier in many stores. Low sales were cited as the primary reason.
Neither McDonald's nor Beyond Meat has announced any plans for additional US testing or a nationwide launch.
McDonald's continues to offer or trial a McPlant burger in several European countries. Earlier this month, the company announced a small Australian trial in restaurants in Victoria, having quietly pulled its original McVeggie burger in July last year.
Beyond Meat share sink further
Shares in New York Stock Exchange-listed Beyond Meat fell six percent on Friday trading, after analyst JP Morgan confirmed that McDonald's had ended its US test of the McPlant burger.
Beyond Meat's share price has fallen 53pc this year, dragging its market value down to US$2.06 billion. Wall Street analysts have become increasingly sceptical over the company's long-term growth opportunities as US grocery sales lag. Partnerships with other large US food service giants like Pizza Hut owner Yum Brands have not yet progressed to many permanent nationwide menu offerings, US trade press said on Friday.
The US is easily McDonald's largest global market, accounting for more than 13,400 restaurants – about half the company total worldwide.
McDonald's decision to pull the product in the US added to the mixed messages from the US fast-food business regarding its interest in plant-based menu items, US trade press said.
For some time, quick-service restaurant chains had fallen in love with the prospect of plant-based representations of burgers and chicken. Burger King in 2019 generated strong sales that summer with its Impossible Whopper introduction and more recently doubled-down on its plant-based commitment with new versions of the product.
KFC introduced its plant-based Beyond Fried Chicken earlier this year, attracting massive social media interest. Same-store sales, however, slowed on a three-year "stacked" basis, in the period compared with the fourth quarter, based on a Restaurant Business analysis.
Numerous other US chains have jumped on the plant-based bandwagon in some form or another. Several have since pulled their various products.