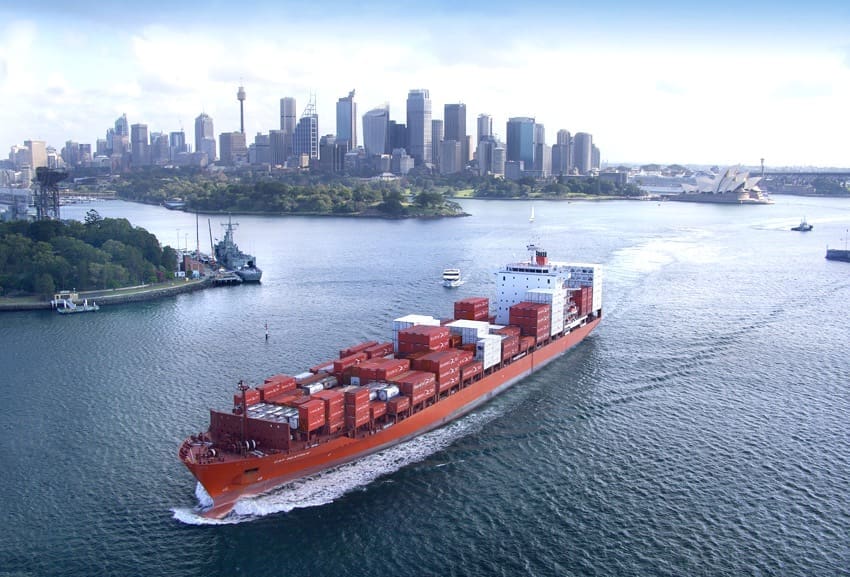 AUSTRALIA'S beef exports surged in May, reflecting the extended liquidation of cattle from desperately dry areas of eastern Australia heading into winter.
Exports to all markets totalled 105,489 tonnes last month, a seven percent increase on April, when trade was impacted somewhat by public holidays curtailing processing activity.
May volumes were the highest seen since August last year, when tonnage topped 106,000t, but were still about 4000t short of the extraordinary record level of activity seen this time last year, in May 2018, when exports reached 109,700t. That was easily the largest monthly tonnage out of Australia since December 2015, which book-ended 18 months of drought-fuelled herd liquidation.
Clear evidence of the current drought impact on cattle supply was seen in the proportion of frozen beef (an indicator of greater proportional cow kill, much of it used for manufacturing beef) in the export mix. Frozen volumes exceeded 74 percent of all beef trade out of Australia in May.
Calendar year-to-date exports have now reached more than 469,000t, about 34,000t or 8pc above the same five-month period last year – inflated by herd liquidation. It's widely anticipated that production volumes will gradually decline through the balance of the year if it stays as dry as it currently is, as the available pool of slaughter cattle is exhausted. In the event of widespread rain, however, that anticipated drop-off in production would shift from 'gradual' to 'catastrophic,' processors say.
Three-cornered content for Australian beef
Once again, a three-way tussle has emerged for Australian export beef, with China, Japan and the US all taking somewhat similar volumes last month.
Japan remains Australia's single largest customer, taking 26,8412t in May – a sharp 21pc rise over April exports, but still short of the extreme +31,000t volume this time last year.
Calendar year to date, Japan has now taken 114,686t of Australian beef, down about 11,000t on the same period in 2018.
With April representing the start of the new financial (and tariff) year in Japan, Australia's exports over the past two months has benefited from further tariff relief. As of April 1, under the Trans-Pacific Partnership agreement, Australia's chilled and frozen exports tariff rate into Japan has fallen to 26.6pc, down from 29.3pc on chilled and 26.9pc on frozen last year. Next year's rate falls further to 25.8pc. Meanwhile the US, without an equivalent agreement with Japan, continues to pay 38.5pc for chilled and frozen exports to its largest export customer.
Australia's increase in beef production volume this year has allowed the US to expand its tonnage of Australian beef, despite large and growing competition for Australian lean manufacturing beef from China.
The United States last month took 23,323t, up 8pc on the previous month, in line with overall Australian production rises, and about 3pc higher than May last year.
The five-month tally for shipments to the US has reached 102,878t, a sharp 10,000t or 4pc rise on the same period last year.
China's rampant growth
China again asserted itself as a major long-term customer for Australian beef, taking a new record volume of 22,968t of Australian beef in May – falling just 355t (or about 18 20-foot reefers loaded with 700 cartons x 27kg) short of surpassing the US for the first time in history as a customer for Australian beef.
For the year to date, China has picked up 95,428t of Australian beef. Compare this with 59,408t for the same period last year – a huge 60pc increase in just 12 months.
As Beef Central discussed in this earlier article, there are a range of reasons for the substantial growth in trade to China in the past six months – not the least of which is the rapidly escalating African Swine Fever crisis which is decimating China's pig population and driving demand for substitute animal proteins, including beef. Click here to view an earlier story on this topic.
Exports to fourth-largest market, South Korea last month reached 13,561t, down about 1100t or 7pc on April, and by a similar amount compared with May last year. Year-to-date volume has reached 66,484t, almost 8pc higher than the same five month months in 2018.
Other markets mixed
In other export markets, tonnage to Indonesia last month fell 18pc to 4956t, and year-to-date have reached just short of 24,000t, slightly down on the equivalent period last year.
The Middle East region was up 11pc in beef volume in May, reaching 2959t, 11pc higher than May last year. For the first five months of trade in 2019, volume into the region, dominated by trade into Saudi Arabia, has reached 12,284t, up 7pc on last year.
The high-value European Union market continues to labour under trade access pressures from the US (see separate story on Beef Central later today or tomorrow), taking 1670t in May, down 20pc on this time last year. The year-to-date total to the EU markets has reached 6132t, down 12pc on last year.