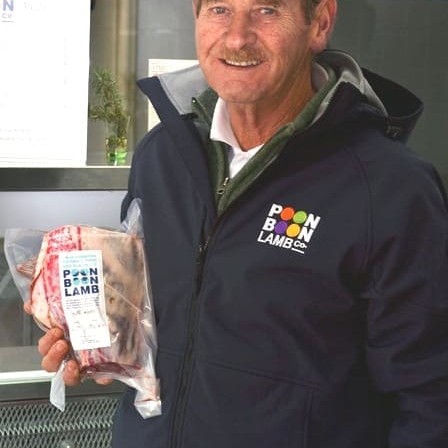 Australia Post is the latest participant in the increasingly active online retail shopping segment, currently launching its new portal, Farmhouse Direct.
Australia Post says its portal, www.farmhousedirect.com.au, aims to take the traditional 'Saturday morning farmers market' online, with extensive supplier profiles and lots of direct engagement between the farmers and graziers themselves and the online customer.
It says it has already attracted interest from numerous potential product buyers and suppliers.
The Farmhouse Direct website includes a butchery product category. Unoccupied by meat protein suppliers up until a few days ago, the site's butchery category still includes no beef offer, but a selection of lamb products have now appeared.
Current lamb listings come from:
Wurrook Superfine Prime, a Merino lamb operation based 150km west of Melbourne between Ballarat, Geelong and Colac
Poon Boon Lamb Co, a free-range program located North West of Swan Hill and
Lambdirect, a family farming business operated by Jason and Kath Head based in Northern Victoria, which has supplied lamb direct to households under its own program since 2009.
The online retail initiative has been developed by Australia Post with the support of the Victorian Farmers' Markets Association, and was designed to "support Australian farmers," the website says.
"Just like your neighbourhood farmers' market, Farmhouse Direct features some of the best locally produced food and products, regional delicacies and cottage-industry items – all with an emphasis on quality food that fits your values," it says.
"The only difference is that, thanks to the wonders of the world-wide-web, our market is open for business every minute, so you no longer have to wait until next market day to purchase your favourite products. You get the best of a farmers' market with the convenience of quality produce fulfilled individually by each producer and delivered direct to your door."
The line-up of (virtual) stallholders was "looking fabulous", and new stalls continued to be added each week, Australia Post said. It suggested that the Farmhouse Direct program will benefit producers by shortening their supply chains, and placing them within reach of a wider market.
"Just like a farmers' market, when you shop at Farmhouse Direct you're buying straight from the producer, the person directly involved in making, growing or producing the goods. It's all quality, local produce, connecting you to your favourite artisan foods, while continuing to support your local and regional communities that bring you these items."
Growing online retail presence
There is a growing number of online retailers providing a fresh food and grocery shopping and delivery service across Australia.
Since 2005, another online retailer, Aussie Farmers Direct, has operated as an independently-owned Australian home delivery franchise, acting as a middle-man taking orders from consumers, rather than directing them straight to the producers as Australia Post does under its model.
Aussie Farmers Direct was last year listed among Business Review Weekly's fastest growing franchises. From its origins delivering milk in Melbourne's eastern suburbs, the business today delivers a wide range of fresh, perishable and other food items to more than 130,000 Australian households across six states. More than 200 franchisees are involved.
While most of the beef offered in Aussie Farmers Direct's online product catalogue is not sourced to a specific supplier, Cape Grim branded product is listed as a branded supplier in Victoria.
Aussie Farmers Direct's range of fresh goods continues to expand from everyday essentials such as milk, bread, meat, eggs, cheese, bacon, butter, coffee, juice and seafood, into lines with greater convenience such as heat-and-serve fresh gourmet meals, fresh pasta and pasta sauces.
It covers all capital cities plus regional centres like Geelong, Ballarat, Bendigo, Wollongong, and the Gold Coast. Deliveries are made overnight and placed before 7am into esky cooler bags left out on the doorstep by customers.
Recently Aussie Farmers Direct invested $5.4 million in the launch of Aussie Farmers Dairy, securing future milk supply for its customers. Aussie Farmers Dairy bought and re-developed the former Bonlac dairy factory at Camperdown, in Victoria's South West. The factory had stood disused for ten years before its recent re-launch.
Aussie Farmers Direct branded milk is now currently sold in Victoria, NSW, South Australia and Queensland through its local network of franchisees.