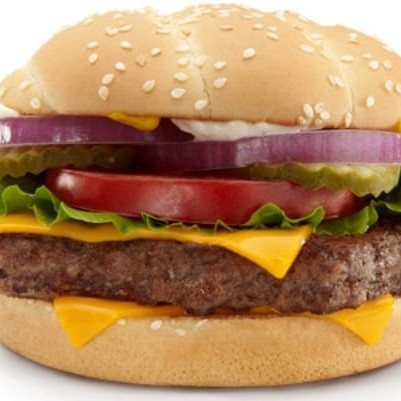 The grinding beef trade into the US during the first week of March has picked up where it left off in February, with big volume numbers being written by Australian exporters.
Trade into the US for the first week of March reached almost 5900 tonnes, on top of a surprisingly strong February result totalling 23,339t – a 71pc increase on the same month last year.
As explained in Beef Central's recent article, "Explosion in grinding beef trade to the US," the sudden growth in trade is linked to the shortage of killable cows following heavy US herd liquidation last year due to drought, and the overall decline in US cow numbers, now at a 40-year low.
The situation has been exacerbated by the shift both at retail and particularly foodservice towards less expensive beef items, such as hamburgers, dressed-up fancy or sold in fast food outlets. This has increased overall demand for grinding beef and as a result, even the smallest supply disruptions tend to have a notable impact on price.
The US cow beef market continued to rise into uncharted territory this week, with prices of both imported and domestic lean processing beef increasing. The US imported 90CL indicator increased US0.5¢ on the previous week, averaging US211¢/lb (equivalent to A 412.2¢/kg). US domestic 90CL beef prices also edged up US0.5¢ last week to 220.3¢/lb.
Imported beef prices continued to climb last week in the US, particularly on the lean side of the grinding beef complex, analysts reported on Friday.
As explained earlier on Beef Central, imported lean trim above 85CL plays a valuable role on producing burger patties with the idea fat content, being blended with typically fattier US domestic grainfed trim.
Major end-users shun LFTB
Also underpinning demand for imported lean trim is the recent discontinuation by major US customers like McDonald's, Burger King and Taco Bell of Lean Finely Textured Beef (LFTB).
As discussed on Beef Central late last year, LFTB, developed by Beef Products Inc, uses a novel process to extract additional meat protein from the deboning process. It has come under ill-informed US media attack recently, including being labelled as 'pink slime' and 'salvage product previously only used in dog food and cooking oil.' The reports also questioned the manufacturer's use of ammonium hydroxide to improve its safety, even though it is widely used in the manufacture of cheese and many other food items.
In a nine-month period last year, BPI lost 25pc of its business as major end-users like McDonalds stopped including LFTB in their pattie formulations, following the media exposure.
This was despite the fact that that BPI's product has been used for years and has never been linked to an illness. The manufacturing process was long ago approved by USDA, according to Steve Kay at US Cattle Buyers Weekly.
BPI has in the past produced more than 200,000 tonnes of LFTB each year, representing a potentially large hole to be filled by Australian and other lean trim suppliers.
Trade analysts reported that last week's Australian grinding meat trade volume to the US was moderate, based on limited offerings from Australia following flood-related disruptions in cattle movement and slaughter. More on this in Beef Central's weekly kill summary tomorrow.
Prices last week for imported 95CL bull meat in the US continued to climb amid a general shortage of lean component and the fact that US domestic 50CL beef trim prices have held flat in recent weeks, allowing end-users more room to bid on domestic fattier trimmings.
On a point-of-lean basis, 80CL trimmings were last week at US231c compared to 245c for bull meat. The growing discrepancy reflects the broader conditions in the US cow-calf sector, analyst Len Steiner from CME said.
US cow supplies are scarce and US processors are having to pay increasingly higher prices to match what is happening in the calf market. As a result, domestic US lean beef prices have exploded higher, pushing up imported beef prices as well.
Imported beef values remain very strong despite more Australian beef coming to the US in February.
Based on DAFF data from the first week of March, one US projection has likely total March shipments from Australia to the US at 26,090t, 68pc higher than March last year.
However, it is likely that the actual number for March will be smaller given the flood-related disruptions experienced in Australian kills last week.
With supplies up some 70pc year-over-year and prices also 8pc higher than a year ago, it would be hard to argue that demand for lean imported beef remains strong at this time, Mr Steiner said.
While lean beef supplies remain scarce in the US, fattier trim values have been generally flat since the beginning of the year and this has contributed to the widening gap in point of lean values.
The price of US 50CL fresh beef trimmings was quoted last Thursday at US$1.00/lb, about the same as what it was at the beginning of the year and flat compared to year-ago levels. The price of fat beef trimmings has held steady despite lower steer and heifer slaughter levels in the first two months of the year.
Based on preliminary daily slaughter numbers, US steer and heifer slaughter through March 8 was 269,000 head or 5.5pc lower than a year ago. All other things being equal, the decline in slaughter tends to reduce both the supply of muscle cuts and beef trimmings coming to market.
The big difference, however, is carcase weights, with current US steer carcases at 388kg, compared to 377kg a year ago and for the five-year average. The increase in carcase weights disproportionately increases the amount of trimmings coming to market, relative to muscle cuts. Cattle, like people, tend to add more fat rather than muscle when they gain weight.
Another factor with extra weight in US feedlot cattle is that cattle may be backing-up.
However, US packers are having to pay record high prices for feedlot cattle at a time when they are losing money on every head they sell. The math does not seem to work and does not support the view that cattle are backing up.
Mr Steiner thinks US cattle weights will start to come down, but they will likely remain much higher than normal levels for this time of year.