LEAN manufacturing beef export prices continue to decline, on the back of moderate demand out of the US, and the lack of competitive tension from Chinese buyers as a result of the recent coronavirus event and the passing of Chinese New Year demand.
This week's imported US 90CL price quoted by MLA is 715.1c/kg FAS, down from 750c/kg a month ago and more than 250c/kg cheaper than its recent high-point in November last year.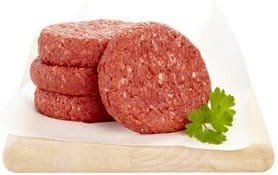 Export trade sources told Beef Central this morning that business currently being written into China was mostly 'renegotiated' contracts carried over from December's market collapse, rather than new contracts.
"There's people with older orders in the books who are talking renegotiation with Chinese customers, or that product is being sold elsewhere," one export trade contact said this morning.
"I don't see a lot of evidence of new business with China this month."
"As much as the message from the Chinese government is that the country is now back to work after the extended holiday period brought on by the need to try to contain coronavirus, this whole logistics and demand story in China still has a long way to go yet. That's the big problem," the trade source said.
While there were still significant quantities of meat flowing into China out of Brazil, and even Australia/NZ, many exporters were now banking on the logistics problems clearing up by the time the meat reaches the market.
"In our view, there is still an enormous amount of uncertainty about the China market for the next few months, as much as the government is trying to paint a picture about circumstances getting back to normal," the source said.
The lack of competition from China had put further pressure on the US imported 90CL manufacturing beef price over the past week, quoted this morning at US205-206c/lb, CIF.
Australian suppliers are reportedly trying to resist deals at those prices, but in reality, in the absence of bids out of China, product was being sold to the US and other markets at those rates, Beef Central was told.
Those decisions were being made more difficult because of what Australian slaughter cattle were worth, since the rain event of the past few weeks. Some slaughter cows had risen a dollar a kilo carcase weight or more in price since the rain event started.
Chinese analyst Gerrard Liu, from Meat International Group, on Thursday provided a summary of the current state of play in the domestic Chinese meat market and the impact coronavirus continues to have on imported meat trade.
Factories remain shut
Mr Liu said factories in China that were ordered to close by the government as part of measures to limit the spread of coronavirus outbreak, had still not been given clearances to re-open.
Many Chinese companies were facing problems in their cash flow as massive stocks prepared for the Chinese Spring Festival break remained unsold, and had to be dealt with. Some businesses were in a "power saving" mode and would lower their estimated future purchasing, he said.
Some overseas plants would also be pushed to lower production, due to lack of Chinese demand.
"It is said that two Uruguayan beef factories have halted operations since February 1, and won't resume operations until early March," Mr Liu said.
Since the end of 2019, the overstock situation in China's beef market had been worsening, and beef's prices had tumbled, he said.
Problems like tight capital and financial losses had also hampered business.
Restaurants closed
Many Chinese restaurants had built-up large stocks in preparation for the Chinese New Year Spring Festival holiday – the peak demand period for the year. However the outbreak of coronavirus had 'vaporised' all the expected consumption, inflicting heavy losses on restaurants, Mr Liu said.
"We heard that some restaurants were choosing to sell the ingredients to the market at a lower price, in the hope of minimising the losses as much as possible," he said. "Perhaps worse, because capital is so tight, we can expect most restaurants' willingness and capability to purchase more stock will drop drastically."
He said the outbreak of coronavirus had forced some major restaurant chains to shut down. Haidilao, one of China's biggest hot pot restaurant chains, had stoppedbusiness from January 25. The chief executive of Beijing-based restaurant chain Xibei said more than 20,000 of his company`s employees couldn't go to work because of the fear of infection and the company expected to only 'hold up' for next three months. Panggeliang, another chain owning more than 200 restaurants across China, also announced to halt operations until the virus is controlled.
Supermarket minimum supply
In the absence of food service demand, the only way left for meat product consumption was through retail purchase, for home consumption, Mr Liu said.
"However, imported beef sales via retail only accounts for less than 10percent of total imported beef sales volume, when sales from e-commerce, supermarkets or groceries have been factored in," he said.
Logistics remained a major challenge in China, Mr Liu said.
Due to the policy of restriction imposed on logistics and people out of fear of infection, Hubei province, the key transport hub of the nation's southern logistics system, had closed down. Drivers and workers related to transport nationwide also tended to avoid going out because of the risks associated with coronavirus.
"Everyone is eagerly awaiting a resumption of logistic services; but on the other hand, government policies like road blockades or prolonging the holiday period have made it difficult for logistics companies to get back to work," he said.
Refrigerated warehouses run out of space
Refrigerated warehouses, which were filled to capacity before the Chinese New Year holiday, had found it difficult to empty-out stocks because of the market stagnancy caused by the virus, and were running out of space.
"Massive volumes of goods in ports are neither able to be put on sale or into storages, which intensifies pressure on the market," Mr Liu said.
A huge amount of goods arriving at Chinese ports were unable to discharge in time and had to be stored in the cargo ships, he said.
Merchants who were now busy dealing with their massive stocks are unlikely place make new orders of future products, whose overseas price is expected to drop.
"Although sales are bad now, importers are trying to maintain the current price level as they believe the current market is in an unusual situation, and should be back to normal once the virus has been controlled. So the spot price may not enter free-fall and instead should stay in suspension, even though traders have a lot of stock in hand to be sold," he said.
US market softer
The weekly Steiner US imported beef market report released on Thursday says imported beef prices were lower again last week, largely following the correction in the price of domestic lean beef and ongoing uncertainty about China demand in the first half of the 2020 year.
US domestic 90CL boneless beef prices dropped as much as US8c/lb last week although by Friday prices had recovered some of the lost ground.
The counter-seasonal pullback in lean beef values may have caused some end-users to adjust some of their bids on imported product, Steiner said.
"Market participants do not see a significant jump in offerings although there appears to be some supply available in the market. This likely reflects the increase in shipments towards the end of last year and in January. Some importers think supply availability from both Australia and New Zealand will be limited, especially once Chinese buyers return to the market," it said.
There are already reports that many Chinese ports are slowly resuming operations although it is still unclear when they return to full capacity.
"Judging from the activity in equity markets, it appears global investors currently see the disease situation there as a temporary shock that is not expected to have a long lasting effect on either the Chinese or global economy," Steiner said.
"Obviously this can change but the current situation has made overseas traders somewhat reluctant in going too far out front with their offerings."
Non-fed slaughter in the US in the first few weeks of this year had been far higher than expected, largely due to more beef cow coming to market, Steiner said.
"The increase is somewhat surprising given the level of slaughter last fall as well as the lower cow inventory at the start of the year. Non-fed cattle slaughter in the first five weeks of the year (this is cow and bull slaughter) was a total of 650,000 head, 8.5pc higher than a year ago.
Both US fed and feeder cattle futures are lower than where they were in mid-January, prior to the announcement of a Coronavirus outbreak in China. In the near term the liquidation of beef cows has added to the supply of lean grinding beef.
"Going forward, a shift in fed cattle outlook and recovery in export demand could quickly reverse the cow slaughter trend," Steiner said.