AMIDST all the fanfare about trade opportunities under the newly-struck TPP agreement, technical trade barriers continue to eat away at Australian beef's export potential.
In the latest development, Queensland's last remaining Malaysia-eligible beef exporter has been suspended from supplying the emerging Southeast Asian country of 32 million people, on regulatory grounds surrounding Halal slaughter.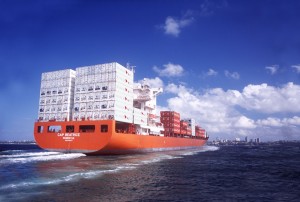 Malaysia is one of the 11 signatories to the recent TPP agreement with Australia, (see last week's report in Beef Central) but recent plant suspensions over vague issues surrounding Halal certification make a mockery of multi-lateral government-to-government trade deals.
Four* of Australia's largest eligible suppliers of beef and beef offals to Malaysia have been suspended from trade over the past five months. Victoria's G&K O'Connor and Queensland's Stanbroke Beef were suspended in August last year, while Queensland's Nolan Meats and JBS Longford (Tasmania) were suspended a week ago.
The latest sequence of de-listings means Queensland, accounting for close to half of Australia's entire beef and offal production, no longer has any access to the Malaysian beef and offal export market. Over the past seven or eight years, there's been a gradual decline in the number of eligible beef plants in Queensland and across Australia.
In the past, Malaysia has played an important role as a customer, especially for offal items that can be harder to sell in some other markets.
The latest cycle of suspensions mean that just five Australian export beef plants – four in Victoria, mostly Kosher, and one in WA – remain eligible to export to Malaysia. The figure some years ago was 'well above a dozen,' Beef Central was told.
Explanation for recent plant suspensions from Malaysian authorities have been simple responses like 'failure to perform Halal protocols.'
Some Queensland processors who have been affected suggest the underlying issue appears to be the use of different stunning techniques.
In a very small number of cattle being processed in Australia, cracked skulls are found after mechanical (percussive) stunning is performed. In such cases, Halal authorities deem that the blow has in fact killed the animal, rather than the traditional slaughter that follows stunning. In such cases, bodies are segregated from the Halal line and processed as conventional beef for non-Halal markets.
Research into electrical stunning
The Australian Meat Processor Corporation is overseeing research work into the use of electrical stunning, as an alternative to mechanical stunning in beef. While there appears to be a preference for use of electrical stunning for beef among Halal regulators, the practice has its own unique issues and impacts on product performance.
Electrical stunning (distinct from electical stimulation) in beef cattle can produce ecchymosis (sometimes called blood speckle or blood splash) in meat, which in itself renders a carcase ineligible for Halal markets because it is deemed to have been not effectively bled-out. Electrical stunning can also produce negative impacts on meat quality and pH decline, and workplace health and safety.
Some stakeholders in the Australian beef processing industry have interpreted the latest round of plant suspensions as a signal that Malaysia's Halal authorities are trying to push local beef processors seeking to service the market towards electrical stunning, as a means of overcoming the cracked skulls issue that surfaces in isolated cases when mechanical stunning is used.
It is beyond the scope of this article to explore the labyrinthine world of Halal certification and regulation in detail, but to suggest it is complex is an understatement. Even the different branches of the Muslim faith differ in their views over appropriate Halal slaughter. Halal-approved slaughtermen in Australia, for example, must come from the Sunni sect, not the Shi'a. This raises its own questions under Australia's anti-discrimination laws.
Processors are planning to bring the latest series of Malaysian suspensions to the attention of the Federal ministers for agriculture and trade.
"There was so much hype last week about the TPP result, yet these countries then just throw up a technical barrier to trade which effectively negates any meaningful trade taking place," one processor told Beef Central yesterday.
"We're interested to find out what the respective minister say to that. There is no doubt they have helped us (export processors) with tariff reduction in developed markets, but they have also spawned technical barriers to trade in less-mature markets and allowed Halal rules to affect trade."
Halal conference in Sydney
An important Halal conference is taking place in Sydney on February 10-11, covering a wide range of topics. Halal certification and guidelines dominates the first day of the conference, but the program also includes more obscure topics like Halal 'money and investment' to Halal fashion, medicine and tourism.
Such topics have potential to be somewhat controversial, especially if they represent risk for further technical trade barriers to different forms of business between the two countries, Beef Central was told.
* Editor's note: This number has been changed from three to four since this article was first published, after further scrutiny of the official Halal eligible list. JBS Longford was also suspended from 23 January this year.