A RANGE of factors contribute to Australia's competitiveness in the global marketplace – including the cost of livestock, market access and competitor pricing – however, with Australia exporting 70 percent of its beef production and 76pc of sheepmeat production, currency movements can play a huge role as well.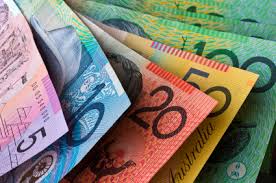 Since declining gradually through 2018, the A$ has continued to drop in 2019, trading at around US68.3c this morning. That's down 7pc on this time last year.
While Australian export values have broken records over the past year, the soft A$ has somewhat mitigated this cost for global consumers, subsequently supporting import demand. For example, strong demand from Asia, particularly China, has intensified international demand for beef, subsequently driving the 90CL US imported beef indicator to A935¢/kg as of November. However, in US$, the rise in Australian export prices has not been as severe, helping maintain Australia's competitiveness against US beef.
That said, competitor exporters have also benefited from currency shifts in 2019. The Brazilian real is currently worth US$0.24, down 6pc from December last year, while the Argentinian Peso has continued its long-term decline, currently US$0.17 and down 38pc on December 2018.
Argentina, in particular, has suffered from severe economic instability over the past few years, with economic activity paralysed by snowballing inflation. While this has been a turbulent time for the country, a severely depreciated currency has contributed towards Argentina becoming China's top beef supplier.
Banks have bearish outlook
Looking ahead, the Australian big four banks are bearish on the A$, with forecasts predicting the A$ to remain below US70¢ throughout 2020 (June forecasts range between US66-68c, December forecasts from US68-70¢).
Further downward movement would support export value for Australia. However, the yet to be resolved trade dispute between China and the US may contribute to further volatility of the global economy if it continues into next year.
Source: MLA