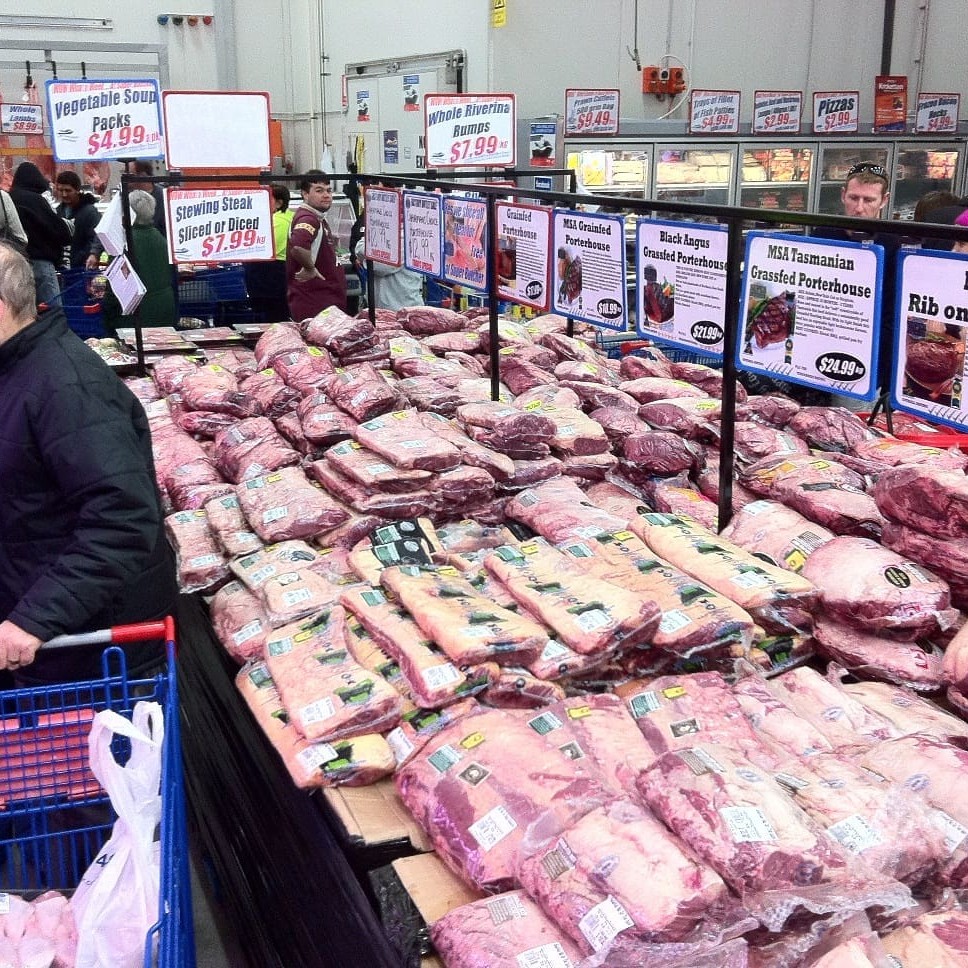 A major creditor has mounted a last-ditch effort to save high-profile Queensland warehouse retailer, Super Butcher, from financial collapse.
The business, fronted by Andrew McDonald, former owner of the South Burnett meatworks, has been teetering on the brink in recent weeks, understood to be owing almost $6 million to a long list of creditors and the tax department. Most of these are prominent red meat wholesalers.
The largest of the creditors, Auswide, says it is owed more than $1 million, and there are several others owed $800,000 or more.
Should the Super Butcher business ultimately go into liquidation, it could well be fatal for several of the smaller, less financially robust creditors caught up in the crisis, stakeholders say.
Auswide principal, Gary Stone, has put a package together to try to stop the business going into bankruptcy.
Mr Stone said the matter was very complicated, and financially risky, but he remained hopeful that it would be successful, not only preserving the jobs and entitlements of some 150 Super Butcher staff, but some of the money owed to creditors.
As part of the process, AM No. 1 Pty Ltd, trading as Super Butcher, was put into voluntary administration on Monday, while a purchase agreement was effected. PA Lucas and Co is the appointed administrator.
The deal being constructed by Auswide must still be ratified by other stakeholders and the court, and has to stay under administration for ten days before that can happen.
There was an application to wind up the company on Monday in Sydney. If the business had gone into liquidation on Monday, fixtures and fitting would have reverted back to the landlords involved in each premises, which would have produced a situation too difficult to untangle, Mr Stone said yesterday.
"I'm not doing this with the aim of owning Super Butcher: I'm a wholesaler by trade, not a retailer," he said.
"This is being done to try to keep Super Butcher alive, and further down the track, sell the business as a going concern – hopefully getting some of my money, and that of other creditors back," he said.
"If I hadn't done what I have at this stage, we would not be having this conversation – it would be all over," he said.
More may be known on Friday about the chances of success, but a final outcome will not be known from the court until May 11.
The administration process may not be completed for another 50-60 days, after which a clearer picture will emerge over likely dividends to creditors.
By law, the administrator has 35 days after the first creditors' meeting is called to present final figures to creditors. There are then only two options: a deed of company arrangement, where the company moves forward under different ownership, or the company goes into liquidation.
If the Super Butcher business was to ultimately go into liquidation, it would be one of the largest retail/wholesale collapses in Australian history.
Beef Central has been monitoring the developments regarding the Super Butcher business for some months, including discussions with at least three creditors over potential investment/buyout of the business.
While the company denied it, the Australian Agricultural Co is known to have had extensive discussions with Super Butcher principal Andrew McDonald over a potential equity injection or buyout. AA Co ultimately walked away, prompting a verbal tirade via the Super Butcher website over the company's business ethics.
Super Butcher also engaged in detailed sale discussions with another creditor, the McDonald family of Cloncurry (no relation), principles of MDH Pty Ltd. This connection was clearly identified in an email blog to Super Butcher customers sent last Sunday week, where it was suggested that a partnership agreement had already been reached with MDH. That proved not to be the case.
The blog made several points about finding a compatible partner in MDH, suggesting the move was "An alliance with a family who have many generations in the Australian meat industry, with an impeccable reputation which aligns perfectly with our business integrity."
The blog claimed the alliance would improve Super Butcher's buying power to a degree that could 'exceed that of supermarkets, allowing the business to increase its range and lower prices.'
Andrew McDonald became a familiar face on metropolitan TV screens over the past few years, pioneering the use of TV marketing of beef by spruiking weekly specials available in Super Butcher outlets.
See this morning's separate opinion piece, "Is there a role for warehouse retailing in Australia?"