A NSW lamb processor and supply chain manager has pipped two well-known beef feedlots on opposite sides of the continent to claim the 2018 Woolworths Meat and livestock Supplier of the Year award during a glittering dinner in Sydney last week.
The supplier awards were presented at Woolworths' glittering annual supplier awards at Darling Harbour in Sydney on Thursday night, attended by around 1000 suppliers and customers. This year's awards recognised suppliers in more than 20 categories across grocery, fresh foods, deli and dairy sections.
Picking-up the Pat Dempsey memorial meat and livestock award, in recognition of the late Pat Dempsey, a much-loved industry stakeholder who forged a memorable career with Woolworths, JBS and AA Co before passing away five years ago, was this year's livestock supplier of the year, Heath Newton's Junee Prime Lamb abattoir in NSW.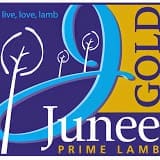 The win was all the more noteworthy because Junee Prime Lamb only took up its Woolworths supply contract in 2016.
Woolworths head of livestock buying and processing, Brett Thompson said the award was based around compliance with company specifications, as well as showing evidence of being progressive, and responding to challenges.
Junee is one of three Woolworths lamb processing contract holders in southern Australia, drawing lambs from across the Riverina area. The company was recognised for its 'can do' attitude, and motivation to build a better and stronger supply partnership.
The Junee production facility holds the highest export accreditation, opening up export opportunities for Woolworths meat including China and other offshore markets.
"Principal Heath Newton and his team currently process 2000 lambs a day for Woolworths with their focus firmly on delivering the best possible quality product to Woolworths Customers," Mr Thompson said.
"They continue to reinvest in the business, embracing new technology, and ensuring a sustainable business and relationship with Woolworths."
Beef feedlots runners-up
The two runners-up in the livestock supply division were beef feedlots from opposite sides of the continent.

The first was Scott and Katie Lloyd's Wieambilla feedlot near Chinchilla on Queensland's western Darling Downs.
The Lloyd family holds a contract supplying 312 head of MSA steers and heifers to the Woolworths supply chain per week, processed out of Teys Beenleigh and the nearby BrisMeats facility near Ipswich.
The Lloyd family has held a Woolworths supply contract for 30 years, with Scott's parents John and Anne earning a previous state Woolworths supplier award 13 years ago, prior to the awards going national. Scott and Katie Lloyd have taken over the business in the last few years, continuing the family tradition.
The feedlot's compliance to Woolworths carcase weight specifications over the past six months was 98.6pc, and compliance to fat score was 99.3pc.
The Lloyd family's livestock buyers operate as far south as Tamworth, Gunnedah, Moree and occasionally as far south as Wagga when the price differential window is open compared with more northern cattle.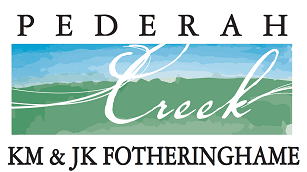 This year's second livestock award finalist was Todd Fotheringhame and family's Pederah feedlot at Karlgarin in Western Australia. The Fotheringhame family has diversified its 3300ha broadacre cropping enterprise with the establishment of a new 3000 head feedlot some years ago, now turning over a B-double load of about 90 head each week, representing 3500 head per year into a Woolworths contract.
Pedarah's compliance to Woolworths' weight specs (processed through V&V Walsh) was 98.3pc, and compliance to P8 fat was 94.9pc.
Last year's livestock supplier of the year was the North Australian Pastoral Co's Wainui feedlot near Bowenville.