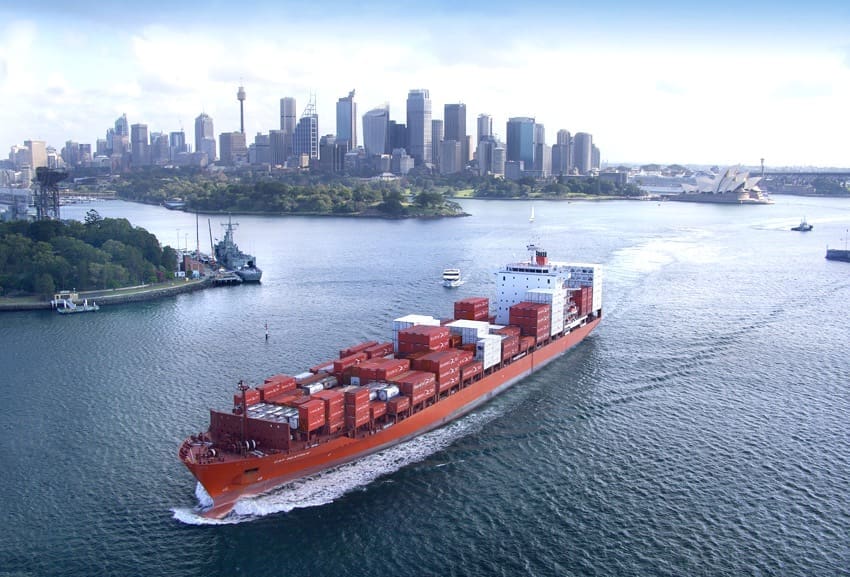 AUSTRALIA'S June beef exports have continued to show the strain of tight cattle supply, with some key markets well down on trade in earlier months, and this time last year. Other destinations were sharply higher, however.
Total beef and veal volume to all offshore markets last month reached 96,495 tonnes, about 2.1pc below May figures, and 3.6pc down on June last year.
For the six months just ended, export trade reached 553,680t, down about 16,000t on the same period last year. But it's the second half of the year when the dramatic change occurred in 2019. Driven hard by drought cattle turnoff, July-December last year accounted for almost 660,000t of beef exports – more than 106,000t or 20pc higher than the previous six months. Chances of that happening this year are zero.
US trade sharply higher
Among Australia's major export customers, trade into the United States stood out last month. For the first time in at least four years, the US was Australia's single largest customer by volume for the month of June, taking 26,161t of chilled and frozen beef.
That clearly reflects the dramatic events in the US during the preceding months, with almost 40pc of its beef processing capacity lost due to COVID-related abattoir closures, and a consequent dramatic rise in meat prices.
This drove a short-term, but sharp rise in demand for Australian beef, however trade sources suggest that trend is likely to be reversed again in July figures, now that US processing capacity is fully restored.
Particularly noteworthy was the sharp rise in chilled exports to the US, which in June accounted for 7125t or more than 27pc of total US trade, sharply higher than this time last year.
For the full fiscal year ended June 30, US trade accounted for more than 243,000t of Australian beef, about 1pc higher than the previous 12-month cycle. Calendar year to date (past six months) accounted for 114,500t, down 7pc year-on-year.
China trade sharply down
Australia's exports to China slowed dramatically in June to 16,963t, down 25pc from this time last year, and a big 29pc decline from about 24,000t shipped in both April and May.
Quota management issues may have played a part, with Australia approaching its Safeguard tariff limit much earlier in the year than normal (see today's separate report). Suspensions of four large Australian export beef plants in late May perhaps also played a part, as has the general 're-setting' of meat prices in China from levels seen earlier.
For the first half of 2020, Australia's exports to China totalled 121,181t, up just 3pc from a year ago, despite record tonnages delivered during the March-April period. Reflecting the dramatic longer-term trend, however, full fiscal year volume to the end of June was just over 303,000t, up by one-third on the 206,000t shipped the year before.
Trade to Japan last month reached 21,715t, up almost 8000t or 58pc on particularly low May trade impacted by COVID, but well short of the 26,000t trade seen in June last year.
Full fiscal year to June 30 shipments reached 284,000t, down 6pc on the previous year.
In Korea, June shipments hit 15,119t, almost 10pc higher than May, and slightly higher than this time a year ago. Full fiscal year trade reached almost 159,000t, down 10pc on year-earlier comparisons, as Korea's food service demand recovers after COVID.
In other export markets, Indonesia last month accounted for 4685t, up about 16pc on this time last year, while full fiscal year trade reached 57,629t, almost 5pc higher than the previous year.
The total Middle East region took just 1715t of Australian beef in June, down 31pc as demand was impacted by COVID measures, and competitive prices from South American suppliers. For the full year ended Tuesday, trade reached 28,600t, down 4pc from the previous 12 months.
The European Union also suffered from very flat COVID-related demand, with June exports at an unbelievably low 489t. That was about half the already low May figures, and 60pc below the same period last year. Full-year exports tell a similar story, with total EU tonnage for both grassfed and grainfed quotas reaching just 11,400t, down from 14,500t the year before.
Domestic trade highlight
With trading terms difficult in most export markets currently, the domestic Australian market is one of the bright lights, trade sources said this morning.
A currency hovering close to US70c has not helped export prospects, and the gradual restoration of food service demand through Australian hotels and restaurants has underpinned domestic demand in the past few weeks.
Loin cuts, which are normally at their height during the warmer-months' barbecue season, are particularly strong by mid-winter standards, wholesalers told Beef Central this morning.