AUSTRALIA'S July beef exports continued to slump, in line with the gradual decline being seen in rates of slaughter as the year progresses.
Shipments to all export markets last month reached 88,786 tonnes, down eight percent on the previous month, and back almost 23pc on July last year, when drought driven turnoff was in full-cry.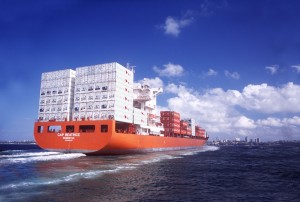 Last month was the lowest July export volume seen since July 2016, when just 80,767t was consigned, as Australia worked its way through a sustained herd rebuilding phase, holding back females for breeding.
Smaller beef kills as the 2020 year progresses have been the major driver in last month's result, but also playing a considerable role has been heightened export competition from the US – now fully-recovered from earlier processing plant closures due to COVID – as well as South America.
Currency is also a factor, with the A$ recently trading close to US72c in recent days – up about US6c since the end of April. A higher currency value makes it more difficult for Australian exports to compete in international markets.
China heavily impacted
While most major customer markets were impacted, China showed the largest falls in volume last month.
Trade with China in July reached just 12,554 tonnes, down 26pc on June volume, and less than half the volume seen in some months earlier in the year. China has now slipped from being Australia's single largest beef market by volume, to number four in July – behind the US, Japan and Korea.
A number of factors appear to be in play.
China lifted its tariff on Australian beef exports as part of its safeguard tariff protection mechanism in early July, pushing tariffs from 4.8pc to 12pc for the remainder of this year. That has effectively made Australian beef less competitive
China has imposed regulations on COVID-testing on imported meat products, despite no scientific evidence that foodstuffs that have arrived by ship can harbour the disease. Some Australian exporters have sought markets elsewhere, as a result.
South America continues to mount a strong competitive challenge in the China market, especially at the price-sensitive commodity end of the market. South American trim, for example, is said to be at least 10pc cheaper than Australian equivalent at present. World-leading cattle prices in Australia recently haven't helped.
This time last year, the China market was on fire, as the full impact of African Swine Fever on the country's pig population was being seen. Volume in July last year reached 28,214 tonnes, almost 16,000t more than last month.
Calendar year to date, China has taken 133,700t of Australian beef. That's virtually the same as last year, but the trends are reversed: last year, trade started slowly and built up as the year unfolded, whereas this year, a strong started has been followed by a significant decline over the past two months.
United States
The US market remained Australia's largest export customer again in July, but volume has started to drift as US meat processors return to full productive capacity after the earlier debilitating closures due to COVID sickness among workers, which at one point knocked out 40pc of US processing capacity. Australian beef became a hot item to fill the shortfall.
Trade last month reached 23,788t, down 9pc from the particularly large June shipments of more than 26,000t, and about the same as last year.
Calendar year trade to the end of July to the US has reached more than 138,000t, still up about 27pc on the same period last year, and partly compensating for recent trade declines into China.
Of some concern is recent reports of growing quantities of South and Central American grinding beef in the US market.
"More imported grinding beef is coming from markets other than Australia and New Zealand," Steiner Consulting recently reported in its weekly US imported beef report. "The additional 2000t or so of product that has arrived in the last three weeks has mostly offset the 2400t decline in imports from Australia. Mexico continues to push more product into the US, with a large share being cuts, but also more grinding product. Year to June imports from Mexico are currently around 152,000t, compared to 123,000t from Australia and 98,000t from New Zealand," Steiner reported.
Competitive challenge in Japan
Japan was not far behind the US in July imports of Australian beef, taking almost 21,000t, only slightly lower than June, but down about 23pc on July trade last year.
A mounting export challenge out of the US, as the country kills its way through the large back-log of cattle not processed earlier due to COVID plant closures, has stolen Japan market share from Australia. US imports to Japan have risen 8.5pc for the first half of the year, to almost 127,000t.
A rising A$ value, and the fact that since January the US has sold into Japan under the a considerably lower tariff have also helped shift trade flows. The US-Japan Trade Agreement's implementation in January has seen import tariffs on US decrease from 38.5pc to 26.6pc, the same as Australia's.
For the calendar year to date, Japan has taken almost 159,000t of Australian beef, up from less than 100,000t for the same period last year.
South Korea remained a significant beef market for Australia in July, despite mounting competitive pressure from the US. Korea took almost 12,800t last month, down about 15pc on the month before, and 13pc lower than July last year. Year-to-date, Korea has taken 90,400t, up from 77,100t last year.
In other markets, results were mixed, but generally reflected the impact of lower beef production in Australia.
Indonesia continued to perform strongly following last year's trade deal, taking 4392t of Australian beef in July, down from 4600t the month before, but down about 18pc on this time last year. Year-to-date trade has reached 32,400t, up about 8pc year-on-year.
The Middle East region continues to struggle under competitive pressure from cheap South American beef, taking 2800t of Australian beef in July. While up about 40pc on June, it was donw about 12pc on trade seen this time last year. Similarly, trade for the past seven months has not yeat reached 15,000t, but is still 33pc stronger than the same period last year.
The EU has all but disappeared as a significant market for Australian grass and grainfed meat, taking just 829 tonnes in July, down from a still small 1200t this time last year. For the year to date, trade is less than 5600t.