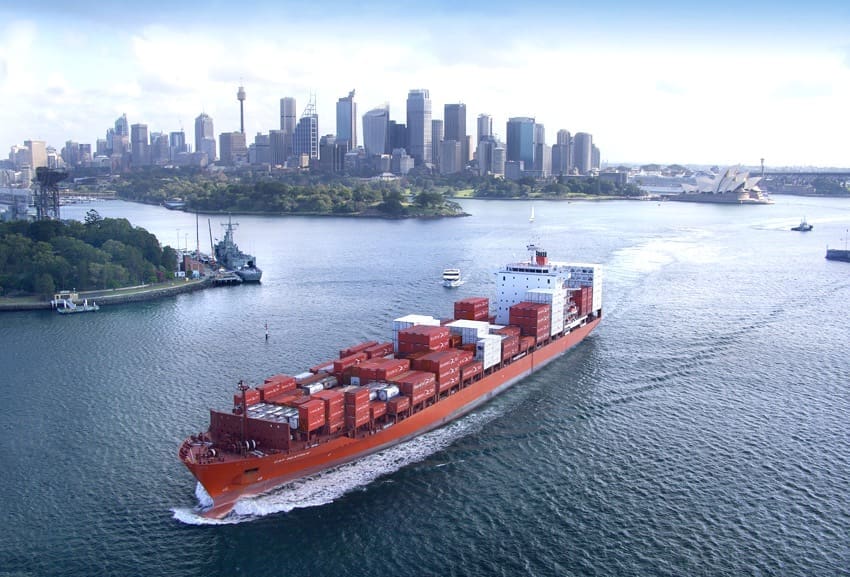 THE combination of low underlying cattle numbers caused by drought, and further rain disruptions to processing and saleyards operations has seen Australian beef exports for July crash to unprecedented levels for mid-year trade.
Volume only just exceeded 80,700 tonnes, the lowest July figure seen since the 1970s Beef Slump era.
Trade was back a colossal 40,000 tonnes in comparison with July last year when every meatworks in the country was in full-cry. July last year saw beef export trade at near-record levels, above 121,000 tonnes.
It serves to illustrate the vast gulf of difference that has emerged between current supply/demand conditions, and those experienced a year ago. Slaughter cattle prices have reached all-time record levels over the past six weeks (see this morning's weekly kill report), but it is having zero effect on delivering a larger flow of slaughter stock to export processors.
Calendar year-to-date figures released today by the Department of Agriculture show a similar story. Exports to all destinations for January-July, inclusive, reached 613,000t. Contrast this with shipments above 768,000t for the same period last year – a massive 155,000t deficit in just 12 months.
A stubborn A$ value, today sitting above US75.5c, and defying predictions it will head into the US60s, hasn't helped.
In a breakdown of major export markets, July represented a mixed bag, but many are well back on this time last year.
Japan again went past the US as Australia's largest export customer by volume – a trend that started back in April. Japan took 23,300 tonnes of Australian beef for the month of July – slightly down on June trade, and about 1500t short of exports consigned in July last year.
Calendar year to date, exports to Japan have topped 149,000t, down about 10pc from last year.
The US has been impacted greatly by Australia's reduced production, as well as rapid increases in its own beef production over the past 12 months.
Exports to the US east and west coast ports reached 18,500t in July, down from 23,200t a month earlier, and more than 44,200t this time a year ago.
Year to date, volume has now reached 165,000t, compared with a colossal 271,000t for the January-July period last year. That's a deficit of well over 100,000t within 12 months.
South Korea has been among Australia's most stable volume customers in recent years, but even it is showing signs of pressure due to reduced supply. July trade reached 13,500t, down from 15,500t the previous month, and a similar figure this time last year.
Year to date, South Korea has taken 99,000t, still slightly better than the 94,000t shipped for the corresponding period in 2015.
After emerging as Australia's most exciting new beef export prospect in 50 years during 2014, China continues to disappoint this year, in the face of mounting export competitive pressure from Brazil – a trend that has been in clear evidence since April.
China took 7600t of Australian beef in July, down from almost 14,000t this time a year ago.
Year-to-date shipments have totalled less than 56,000t, contrasting sharply with trade totalling more than 82,000t for the corresponding period a year ago.
With China continuing to open-up competition in its imported red meat market, Chinese auditors are expected to arrive in Brazil in October to inspect new abattoir and meat processing facilities with a view to including them on the list of Brazilian packers certified for export to China. Reports suggest 48 Brazilian facilities are waiting for Chinese audit across poultry, pork and beef processing. At present Brazil has 39 meat processing operations (11 pork, 16 beef) accredited for the Chinese market.
Recent media reports suggest China has become the single largest official export beef market for Brazil in 2016. Brazil shipped more than 71,000t to China in the first five months of 2016, compared with Australia's 39,500t. While many analysts thought this would result in decreased Brazilian shipments through the grey trade (Hong Kong and Vietnam), this doesn't appear to have affected Brazil's sales via Hong Kong that also increased over the same period.
Indonesia stands out
Among other export markets, Indonesia again stood out as a strong performer.
While monthly exports for July at 4218t, were back 40pc on the previous near-record month of June, they were still up 30pc on this time last year.
Shipments for the seven months ended July at almost 38,000t were close to double last year (20,900t), as the Indonesian Government seeks to dampen local beef prices by increasing imported beef supplies. Further market liberalisation is in the wings in Indonesia, as a realisation that the previous policies that constrained beef imports only helped to drive local prices higher.
Offal trade to Indonesia has also grown rapidly this year, reaching 8600t to July 31, compared with just over 1000t for the same period a year ago.
Indonesia historically has been a significant beef offal market for Australia, but recent government restrictions have greatly hampered that trade. In November, Indonesia expanded the list of approved imported products to include more offal items, such as tongue root meat and lips, in addition to cheekmeat, headmeat, lips and tendons. Rumps are now admitted among a handful of secondary, primary and manufacturing beef cuts.
Indonesia is now Australia's fourth largest offal market, after Hong Kong (19,200t for the year to date, representing a proxy for China, which curiously took only 3530t direct); Japan (13,300t) and South Korea (11.900t).
Another market region to come under considerable competitive pressure from growing Brazilian beef exports is the Middle East, where Australia's beef exports last month reached just over 1800t, down 10pc from last month and 4800t this time last year. Calendar year to date, the figure is 19,000t, compared with 31,500t last year, in the face of heavy price competition from Brazilian beef in the largest regional market of Saudi.
Beef trade to the EU last month reached 1514t, down from almost 2300t in July last year. Calendar year to date we have shipped 13,600t, much the same as last year.