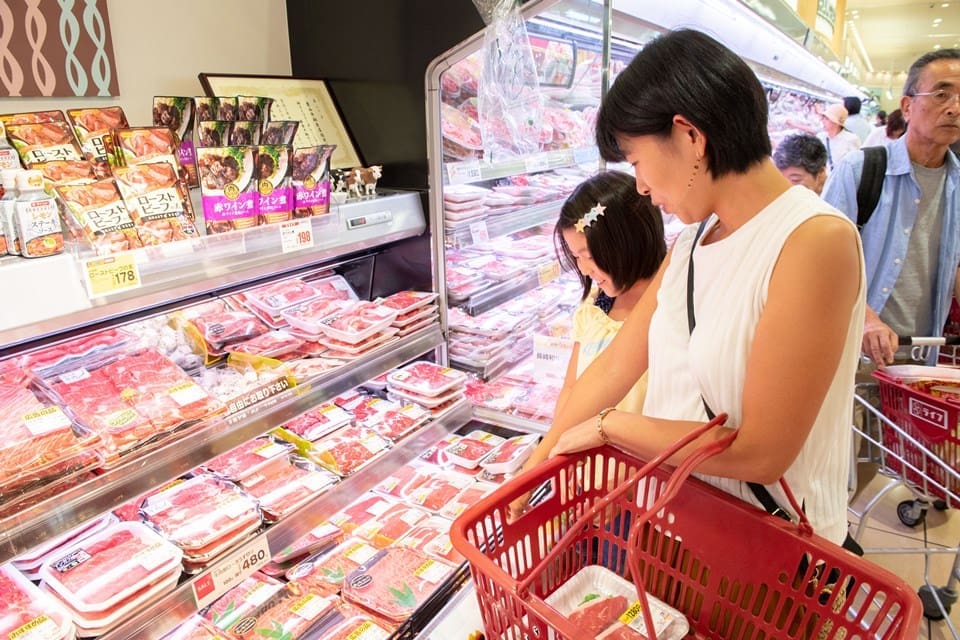 IT'S looking increasingly likely that Japan will soon strike a trade deal with the United States that could strip away Australia's hefty tariff advantage in beef exports to the Japanese market.
Reports in Japan Today and other media this week suggest Japan is proposing to reduce tariffs on imported American agricultural products, including beef, to current levels enjoyed by members of the 11-nation Trans-Pacific Partnership agreement which includes Australia.
The measure would level the playing field for the US cattle industry which has become less competitive in the Japanese market than their Australian and Canadian rivals following the enforcement last December of a revised TPP.
To ensure equal conditions between the US and TPP members, Japan would apply tariff rates at third-year levels as opposed to first year, if a Japan-US trade agreement came into force in 2020, sources told Japan Today.
In return, Japan plans to call for US concessions in bilateral trade agreement negotiations on the motor vehicle sector, removing US levies on Japanese cars and spare parts, Japan Today said.
Sources told Beef Central that any deal was unlikely to be struck until after Japan's upcoming Upper House elections.
Japan is Australia's single largest export beef market by volume and value, taking almost 316,000t of Australian beef last calendar year – a solid 8 percent or 24,000t gain on 2017.
Last year's increased volume to Japan came despite mounting export competitive pressure from the US, with US shortplate, chuckroll and other in-demand single cuts continuing to flow into the Japanese market in heavier volumes.
Tariff levels on chilled and frozen Australian beef exports to Japan continue to gradually decline under the TPP (previously JAPFA) agreement, with the current level of tariff on Australian exports, both chilled and frozen, at 26.6pc. That's down from 29.3pc on chilled and 26.9pc on frozen last year, and next year's rate falls further to 25.8pc.
Meanwhile the US, without an equivalent trade agreement in place with Japan, continues to pay 38.5pc for chilled and frozen exports to its largest export customer.
Discussions over deal
Discussions being held on Thursday between Japanese economic revitalisation minister Toshimitsu Motegi and US trade representative Robert Lighthizer are expected to focus on tariff cuts on the farming and auto sectors.
In meetings in late May in Tokyo, Japanese prime minister Shinzo Abe and US President Donald Trump agreed to speed up negotiations for a bilateral trade deal.
"In one step, that would eliminate the 11.9pc tariff advantage currently enjoyed by Australia, Canada, New Zealand and Mexico"
According to the proposal, Japan would reduce tariffs on US beef immediately to 25.8pc if a bilateral trade deal took effect in the year starting April 2020 – the same level as enjoyed by Australian exporters under the TPP.
In one step, that would eliminate the 11.9pc tariff advantage currently enjoyed by Australia, Canada, New Zealand and Mexico.
US president Donald Trump withdrew the US from the TPP discussions in 2017, citing his preference for bilateral trade deals.
Japan has been seeking the elimination of US tariffs on its vehicles, including a 2.5pc levy on cars and a 25pc duty on trucks, as agreed to by former President Barack Obama's administration in the TPP.
However the Trump administration has expressed reluctance to remove auto-related tariffs, though the president appears poised to appease American farmers with increased market access to Japan as part of his 2020 re-election bid.