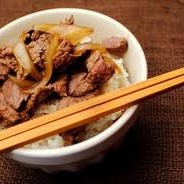 A Japanese Government minister has confirmed that current restrictions on US imported beef will ease from February 1, ending a decade-long restriction on trade.
Japanese media sources including Bloomberg, Reuters and Asahi.com this afternoon published reports quoting Health Minister Norihisa Tamura as confirming that current US beef trade restrictions will be removed from February 1.
His announcement came after a meeting yesterday involving Japan's Food Safety Commission and the Ministry of Health, Labour and Welfare, which confirmed that lifting the current age limit on beef from US cattle harvested for export to Japan from 20 to 30 months would not increase health risks associated with BSE.
The decision is subject to a final government watchdog regulatory approval later this month, however that process is regarded in industry circles as little more than a 'rubber stamp' for today's announcement.
Beef Central foreshadowed today's announcement in an article uploaded yesterday, "Market relaxation for US beef in Japan looks closer than expected." The article identified yesterday's Food Safety Commission meeting as the likely trigger for a formal government announcement this week.
"We will implement the relaxation as early as February 1," Health Minister Tamura told media in Tokyo today.
Japan was easily the biggest export market for US beef prior to the discovery of BSE in the US in 2003. It lifted a three-year total ban on US beef in 2006 that was imposed to safeguard Japanese consumers against BSE risk. Since then, trade in US beef has been limited to animals aged 20 months or younger, for food safety reasons – greatly limiting the US beef industry's capacity to supply.
The lifting of the restriction will increase beef supply and may reduce wholesale beef purchasing costs for Japanese retailers, said Susumu Harada, senior director at the US Meat Export Federation's Tokyo office.
US health officials and politicians have applied considerable pressure to Japan to change its policy over age limits on US beef. In a meeting with former Japanese Prime Minister Yoshihiko Noda in April, US President Barack Obama sought improvements on the issue as a condition for Japan's participation in negotiations on the Trans-Pacific Partnership free trade agreement.
Today's announcement saw an immediate reaction in beef-exposed stocks on the Japanese Stock Exchange. Shares in Yoshinoya Holdings, which owns and operates thousands of Gyudon (beef bowl) restaurants across the country, gained 0.4 percent soon after the announcement.
In the first half of 2012, Japan purchased 57,000t of US beef, 10 percent more than a year earlier. Total imports amounted to 240,815t, of which 64pc was from Australia.
Foreshadowing today's Government announcement, Japan's food safety watchdog, the Food Safety Commission, filed a report in October last year suggesting that the risk from importing beef from cattle aged 30 months or younger from the US, Canada, France and the Netherlands would be negligible to human health.
The Japanese government has since held a series of public consultations over the findings and also held bilateral talks on how the new safety requirements would be met in the supplying countries.
US beef shipments to Japan have increased steadily in recent years but remain only a fraction of what they were prior to the BSE-related ban in 2003. In 2011, US exports were about 160,000t, compared to 400,000t of muscle meat and offals in 2003. At that time, the US and Australia had similar share of imported beef trade into Japan, each at around 48pc.
Raising the upper age limit to 30 months is expected to allow more than 90 percent of US beef to qualify under the new criteria.
Given the lag-time involved in sea freight out of the US west coast, first supplies of US beef under the new criteria could start to appear in Japan's retail and food service segments by mid to late February, trade souces say.
The US Meat Export Federation might air freight some earlier supplies into the market in order to make a 'statement', one trader said.