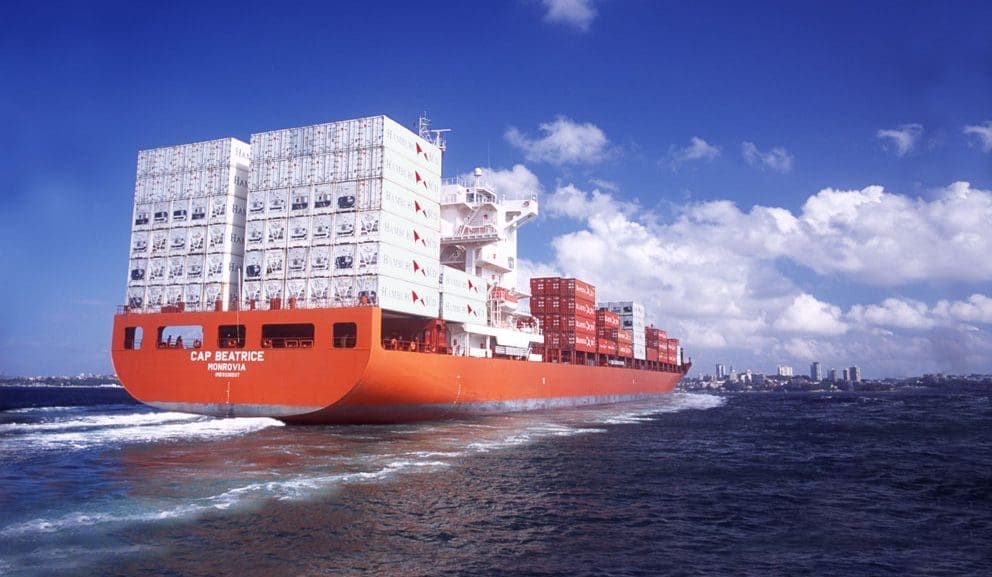 NEW-SEASON Australian beef exports are off to a slow start, with just 51,471 tonnes of chilled and frozen beef shipped for January, Department of Agriculture records show.
Historically, January is the slowest month each year for overseas beef trade, as many large export processing plants are closed for the Christmas/New Year holidays and annual maintenance over the early/mid January period.
As herd recovery continues to gain momentum, production volume last month was noticeably up on the same period last year (last week excepted, due to the Australian Day public holiday), and this trend is also seen in a modest improvement in January beef export volume.
While still modest, last month's tonnage at 51,471t was up around 18pc on January last year, when herd rebuilding was still in full swing, keeping slaughter cattle supply very tight. The year before, January volume was 49,604t, still 4pc behind last month's tally.
Because the new year means accumulated year-to-date data is not yet worth reporting, we'll instead concentrate this item on respective Januaries in 2021, 2022 and 2023.
Trade was very slow in all key markets last month.
Largest export market Japan took just 11,954t of Australian beef in January, down almost 4500t or 27pc from December trade. January last year saw trade even lower at 10,200t, but Japan was still battling COVID at that time and had not opened its border to international visitors. January 2021 saw exports to Japan reach 12,451t, 4pc higher than last month.
The early timing for Chinese New Year this year (January 22) meant any beef consigned by Australia to China in January arrived too late for consumption during the holiday festival period. Nevertheless January exports to China reached 10,556t, ranking China second among major customers for the month, just ahead of South Korea.
In January last year, China took 8780t of Australian beef, representing a 20pc lift this year.
South Korea remained a steady, reliable customer for Australian beef during January, accounting for 10,125t, down from 16,125t in December, but up about 8pc on January last year.
The United States continues to buy Australian beef at only very low levels, accounting for 8952t in January, due to very high levels of US slaughter due to drought liquidation.
In secondary markets, there was some improvement from January last year when Australian cattle supply was still extremely tight. Indonesia took 1899t of mostly frozen beef last month – a 23pc rise from January last year. The Middle East region remained subdued, due mostly to heavy price competition from South American exports, taking only 1796t of Australian beef for the month, but still up 18pc year-on-year.
In the absence of active trade agreements, currently being negotiated, the European Union took only 540t of Australian beef last month, while the UK accounted for just 47 tonnes.
Click here to view Beef Central's earlier summary of 2022 full-year beef exports.
Projections tip larger beef production and exports in 2023
Meat & Livestock Australia's 2023 Industry Projections issued last week suggested Australian beef production will reach 2.087 million tonnes in 2023, a marginal increase on the 2022 estimates. Despite carcase weights softening in the 2024 forecast, they are expected to remain above the long-term average and, in line with higher slaughter rates, will see production reach 2.2mt, MLA said. This is a 13pc increase on 2022 estimates.
If this cattle supply cannot be supported by the processing sector in 2023 due to labour challenges, however, then beef production will be adversely affected as a result of labour constraints.
Production is expected to increase with the increase in cattle coming on to the market after the herd rebuild. If supply cannot be supported by the processing sector in 2023, then production may be impacted.
Processor capacity, impacted by availability of skilled and unskilled labour, will be the key determinant of adult cattle slaughter in 2023, MLA said. If processor capacity can increase through improved labour availability, slaughter is forecast to reach 6.625m head this year, a rise of 7.7pc, or 475,000 head, on current 2022 estimates.
If processors are unable to increase their capacity to cope with the uptick in cattle supply due to lack of available skilled and unskilled employees, adult cattle slaughter may remain firm on 2022 levels and reach 6m head.
Shipped weight beef exports this year are anticipated to rise to 1.014 million tonnes, up from 854,000t last year, before growing further to 1.087mt in 2024.
Availability of slaughter-weight cattle is expected to improve significantly throughout 2023, with larger numbers of preceding calf drops turned off.
If labour mobility and availability improve significantly, a slaughter volume above 6.625m head (in line with higher supply) may be realised.
In 2024, slaughter is expected to improve further, rising 9pc year-on-year to reach 7.22m head – although this would remain well below the 10-year average of 7.78m head.
In 2025, slaughter could reach 8m head, MLA said, reflecting an easing in labour availability issues and a more typical number of processed cattle relative to the herd size. This volume would be 30pc higher than 2022 estimates.