AUSTRALIAN meat processors and beef producers, and large Chinese retail customers have all enthusiastically supported this morning's announcement about expanded red meat trade access with China.
The Australian Meat Industry Council said the signing of the joint statement by Prime Minister Malcolm Turnbull and Chinese Premier Li Keqiang (see this morning's separate story) marked a watershed moment for the Australian meat industry, and was a critical step to increase the competitiveness of the Australian red meat sector on a global scale.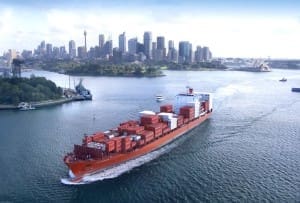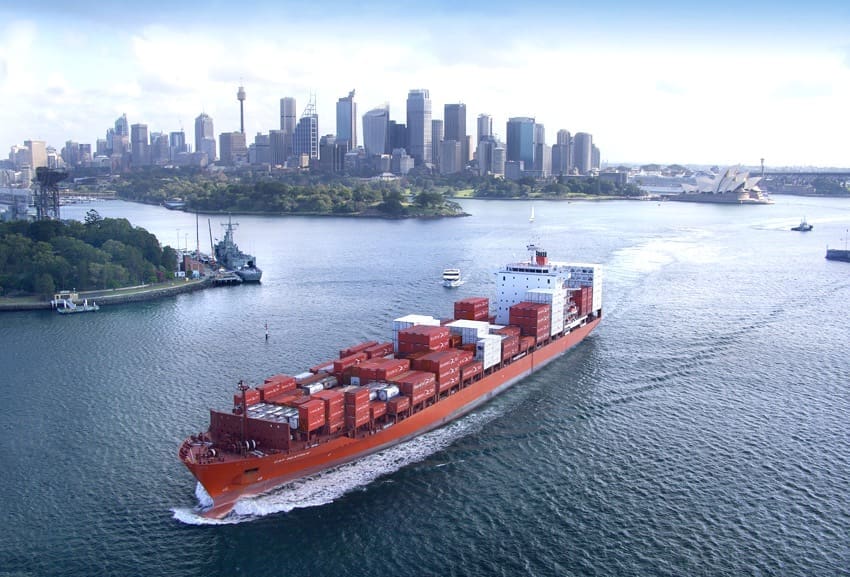 The move "supported the enhanced profitability of meat processors and producers, and the longevity of the industry," AMIC said.
The agreement would increase the number of abattoirs registered to export red meat and offal to China, enabling the sector to capitalise on the increasing Chinese demand for fresh high-quality Australian red meat and benefit from the ability to export these higher-margin products.
AMIC chair Lachie Hart said the announcement was a huge win for the Australian meat industry sector and he applauded the government for its willingness to openly collaborate with industry in bringing about critical change.
"The signing of the agreement is great news for our sector and is testament to the positive working relationship formed between AMIC and the Department of Agriculture's export division over the past two years," he said. "We're grateful to DAWR and the Federal Government for their ongoing support in delivering this critical outcome for the industry."
The Australian red meat processing industry has been operating through some of the worst terms of trade for the sector in living memory, Mr Hart said.
"Today's agreement is a critical first step in ensuring the competitiveness of our industry internationally, but we still have more work to do. We're open and keen to continuing to work together with government to remove regulatory burdens, reduce regulatory compliance costs and energy costs, and enhance access through further reducing non-tariff barriers to trade with key markets."
Mr Hart said Australia could potentially have up to 93 plants with Chinese access after the deal is activated. "When you put this into the context of having 160 processes in Australia, this is close to 60 percent, which is a huge jump," he said.
"It's an exciting time for our industry as we enter this next crucial stage in our continued growth into key international markets and a sign of good things to come."
Alibaba
Chinese online retail marketing giant Alibaba, which is responsible for large volumes of Australian beef sales in China, said it supported the signing of the new bilateral beef agreements that will result in trade improvements for Australian exporters.
"With world leading agriculture practices and a national reputation for producing clean, safe and healthy products, Australian beef has massive appeal in China," Alibaba said in a statement.
"Australian beef has to be marketed as a premium product, with strong ties to quality, taste and safety. Alibaba Group is already working with many Australian beef exporters to communicate their brand stories in China. Over coming months, we will be unveiling a range of promotions across its platforms to put Australian beef on the map in China."
JBS Australia
JBS Australia chief executive Brent Eastwood welcomed this morning's deal as a significant step forward for market access, but suggested that establishing a clear timeframe for implementation would be important.
JBS currently has just one meat processing plant with chilled access to China – Dinmore near Brisbane. Two company plants have no access to China whatsoever – Rockhampton for beef and Cobram for lamb – meaning the company stands to directly benefit through improved trade access, he said. More comments from Mr Eastwood on implications from the announcement on Monday.
Teys Australia
Teys Australia chief executive Brad Teys told Beef Central that the announcement was a very positive move for the beef industry.
"Any removal or freeing up of trade barriers benefits the entire red meat supply chain, by giving Australia access to the broadest possible markets," he said.
Teys, also, will directly benefit from the agreement. Previously, only the company's Rockhampton, Wagga and Beenleigh plants had chilled access for China, with Biloela, Tamworth and Naracoorte now all becoming eligible to supply, once the agreement is activated.
"It's all about having the broadest possible basket of markets at the industry's disposal," Mr Teys said.
"The emphasis is already well and truly on China as an expansion market for Australian beef. The arrival of Brazil has perhaps dampened that a little, but at the end of the day, the more markets we have access to the better – especially for higher quality chilled meat," he said.
Cattle Council of Australia
Cattle Council chief executive Duncan Bremner said today's signing would only build on expansion Australia had seen in the China market over the past four years.
He noted the 'very complimentary' references the Chinese Premier had made about Australian beef since arriving in Canberra yesterday.
"We have a very adaptable beef production system in this country, and it will continue to adapt to where the demand and market opportunities lie."
"We see this result as being a win-win for both processors and producers, in years to come. Processors have been doing it tough of recent times, with a number of plant closures announced recently. Greater demand and access for chilled and frozen from China will help correct that, which is important, because as processors close, producers see a reduction in competition for livestock. It's simple supply and demand."
"With such a volatile global environment for meat trade at the moment, with talk out of the US about market protection and additional tariffs, as a trade exposed industry exporting 75pc of our total production last year, market access is critically important," Mr Bremner said.
Red Meat Advisory Council
The Red Meat Advisory Council issued a statement saying initiatives like today's announcement were critical to unlocking the $7 billion growth opportunity identified in the Meat Industry Strategic Plan 2020.
"We welcome, in particular, additional access for the chilled meat trade and fast tracking the listing of 15 additional establishments eligible to export meat to China and the promotion of a protocol for the export of Australian slaughter sheep and goats," RMAC said.
"Ever-improving market access is something tangible governments can deliver for the longevity and prosperity of Australian agrifood businesses, and the Australian families and communities we serve."
RMAC said expanded access for plant listings was a key priority for its members this year, in its Feeding Our People 2017 project.
Australian Lot Feeders Association
With grainfed beef potentially a big beneficiary of improved China chilled access, the Australian Lot Feeders Association's Christian Mulders applauded today's agreement signing, saying it was a vote of confidence in the Australian beef industry and its ability to deliver safe, high quality and reliable product.
"Today's announcement to enhance our trade between China and Australia, and in particular for chilled product, is a terrific outcome for the Australian grainfed beef sector, as it will enable the industry to further deliver on meeting China's growing demand for high-quality beef," he said.
"Improved access for our beef products around the world is a key priority for Industry and Government alike. Today's announcement is a fantastic demonstration of how that single minded focus and collaboration can deliver very real benefits to Australian livestock producers and processors", Mr Mulders said.
More on the implications of enhanced China access on Monday.