Beef Central's monthly US columnist Steve Kay summed it up best when he described it as "Indulgence on a budget."
The premium burger market has been one of the real growth segments for beef since the onset of the Global Economic Crisis, during which consumers have shied away from higher-end food service options in the quest for value, while still seeking a quality food experience.
And the trend is being seen equally as clearly in Australia, as it is in the US.
Higher price-point burger chains like Grill'd have shown dramatic growth in Australia, while many other food service segments have struggled. The Grill'd chain has grown to 75 outlets across four states over the past six years, with grassfed beef burger menu prices as high as $13.50.
Another good example of the popularity of the premium burger segment is the Huxtaburger high-end outlets in Melbourne, which specialise in Wagyu patties.
Founder Daniel Wilson made a presentation at the recent Australian Wagyu Association conference in Geelong, providing a snapshot of the surprising growth seen in his business.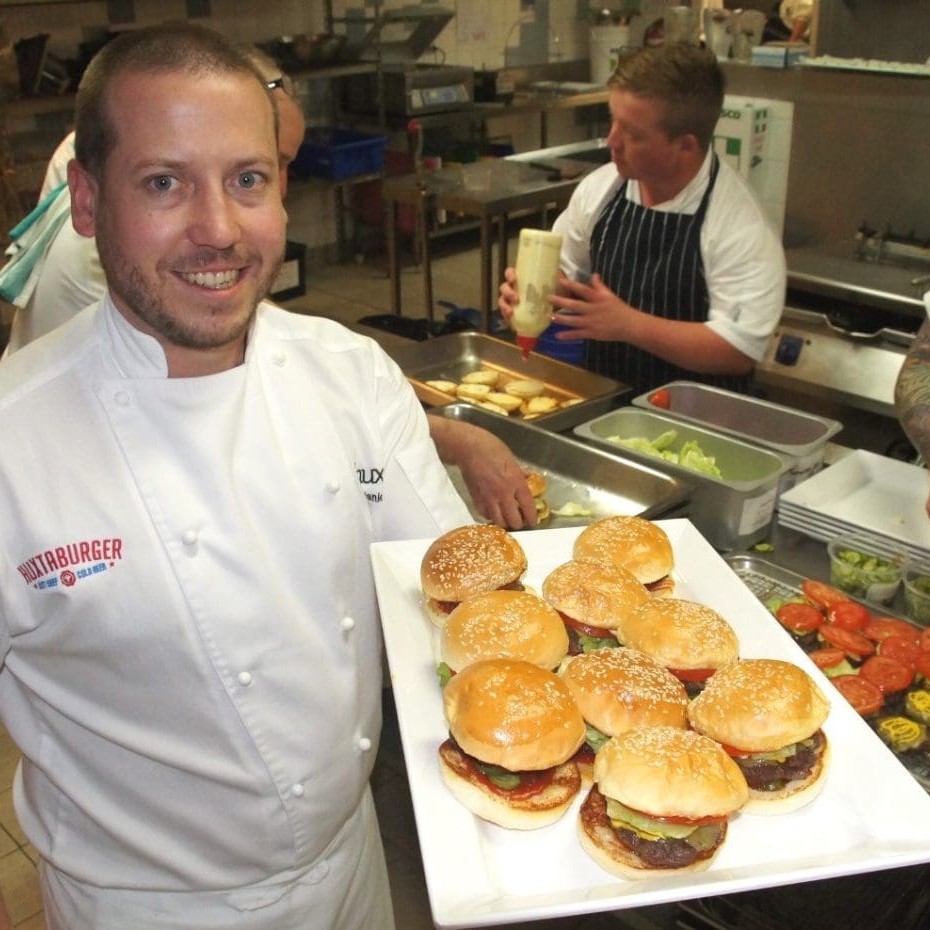 A career chef, Daniel moved from New Zealand to Australia in 1998, working with a number of big-name chefs before opening his own sit-down restaurant, Huxtable, three years ago in inner city Fitzroy.
"Lunches weren't that busy, and after looking around at people that lived and worked in the area who would typically spend up to a $10 price-point for lunch, we decided to open a high-end burger shop next door to the restaurant," Daniel told the conference.
"It just went gangbusters," he said. "So much so that while we still have the restaurant, the original burger outlet has now expanded into three sites in inner Melbourne. The burger outlet side of our business has just gone ballistic," he said.
One of Huxtaburger's key points of difference is the use of Wagyu beef patties, made daily using fresh trim and secondary cuts and formed into 100gram patties, using no additives apart from salt and pepper.
"Obviously because of the Wagyu's intramuscular fat, it keeps that juiciness and moisture in the burger pattie nicely. We don't heavily emphasise the fact it is Wagyu beef, but customers know," he said.
The entire Huxtaburger menu is based on beef only – no chicken or other protein options – and offers just five selections ranging in price from $8.50 to $12. It's not huge in proportions, but what a burger: house-made mayonnaise and pickles; steamed buns brushed with clarified butter and crisped on a flat-grill, and the star of the show, the 100g Wagyu pattie, put through a 7mm grind.
"In our interpretation of a burger, the beef is the star. The bread is just there to hold everything together. That is the strongest part of the reason for choosing Wagyu, because of that juicy, delicious flavour and the way it caramelises so well on the flat-grill," Daniel said.
Even prior to the company opening its third Huxtaburger outlet at Prahan, the business was already generating sales of about 7000 burgers a week through its Collingwood and CBD central Melbourne stores. That tally is only growing further, now that the Prahan store is open, the conference was told.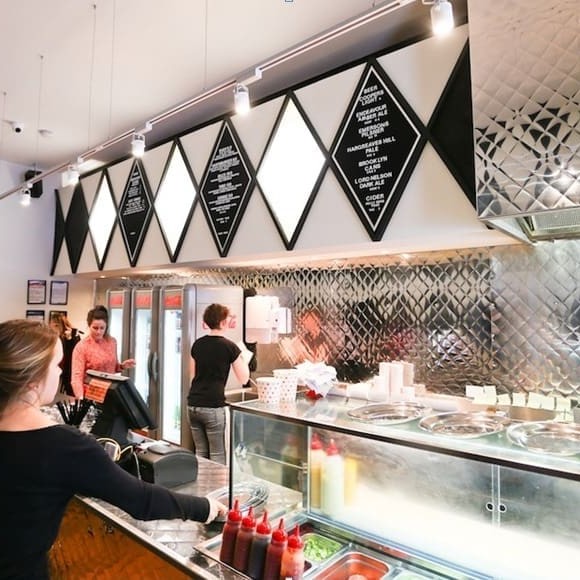 The Huxtaburger shop fit-out (pictured left) is designed to echo the '50's Diner' feel, with stainless steel and black and white colour scheme.
"It's proving incredibly popular, but we never anticipated that it would get this big, so quick," Daniel said. "We did a stall at Melbourne's Big Day Out music festival this year, and sold 1700 burgers in seven hours."
To top off a busy year of growth, Huxtaburger's Wagyu burger was named 2013 burger dish of the year by the national Food Service News magazine. Melbourne's Herald Sun newspaper also included the Huxtaburger in its "Top 25 Melbourne dishes to die for," feature last year.
Asked whether he saw the premium burger segment losing popularity once the global economy gets back on its feet and diners are again prepared to spend more money in dining out, Daniel said it came back to the consumer 'getting what they pay for.'
"We like to think that this segment is here to stay. It is significantly different from the large, cheap chain style burger: everything is prepared fresh, never frozen, and we don't use of microwaves. The fresh Wagyu beef patties are made daily, and we uses a range of hand-made and premium ingredients, like the Wagyu. Even down to the beetroot used on one of our burger options, we cook it and slice it ourselves, not out of a tin. Consumers respond well to that, and there's no reason why it won't continue after the economy improves."
"Obviously because we come from a restaurant background, rather than a fast-food background, it's important to make that connection with quality ingredients and food cred," he said.
Between he and his partners, Daniel's team has more than 70 years of experience in the upper end of the restaurant industry, "and we like to think that shows in our Huxtaburgers," he said.
The wholesaler supplying the Huxtaburger business, Jerome Hoban from Gamekeepers, said in addition to trim, some whole secondary muscles were used in the grind, put through a 7mm screen.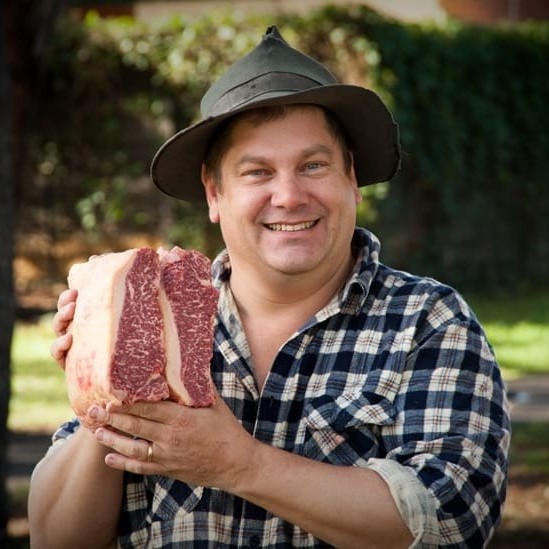 "In our case, it has given Gamekeepers the confidence to buy whole Wagyu carcases, because I now know I'm not going to get caught short in not being able to dispose of all those items other than the sweet cuts," Jerome said.
"We can sell Wagyu scotch fillet and tenderloins to restaurants all day long, but it's in consistently and effectively disposing of those lesser cuts like knuckles, topsides and silversides, and trim where a supply relationship like this really helps," he said.
Most of the supply for the program is grassfed Wagyu produced by breeder, Neil Prentice at Moondarra, near Warragul in Victoria's Gippsland, although at times conventional longfed Wagyu trim is supplemented to meet demand.
Victorian winemaker and cattle producer Neil Prentice started breeding Wagyu at Moondarra in 1999, specialising more recent times in grassfed Fullblood Tajima production, aiming for a marbling score of 5-7.