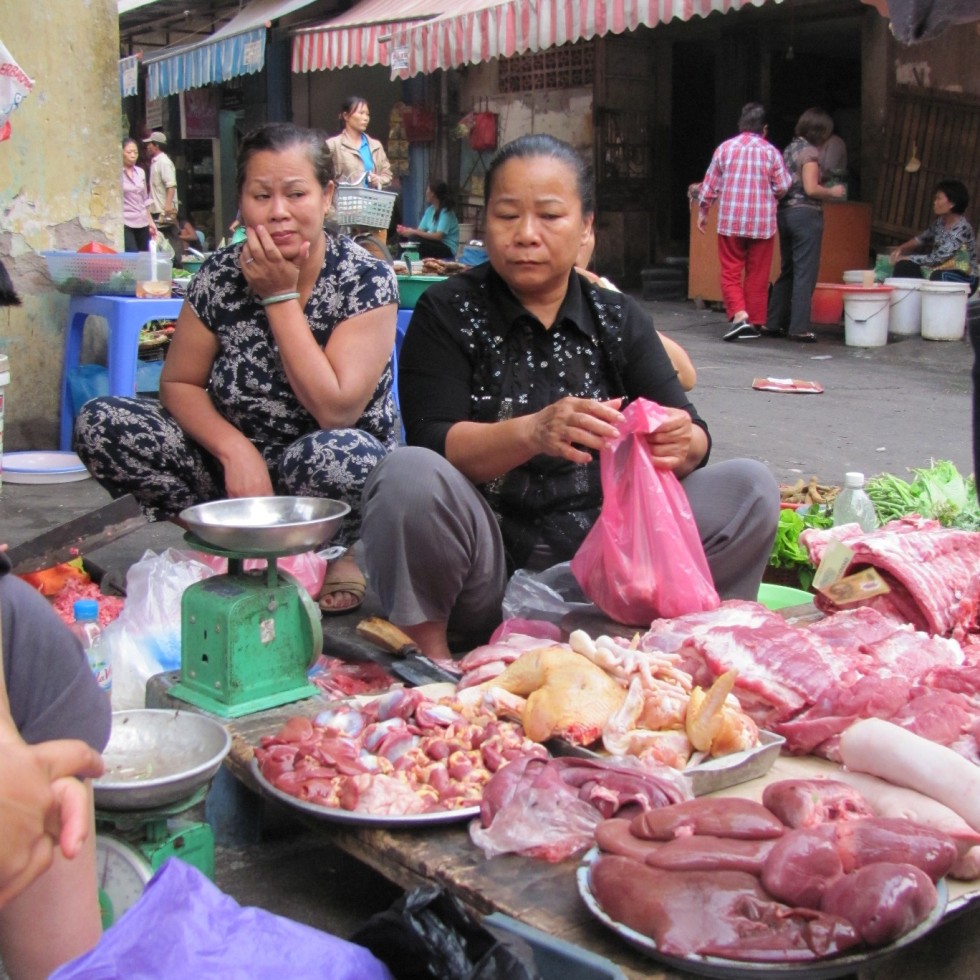 Exporters are reacting with caution to news that Indonesia has announced revised quota arrangements for beef and cattle imports.
On face value the details announced by federal trade minister Craig Emerson and agriculture minister Joe Ludwig this morning look promising for Australia's export beef trade to Indonesia, but less so for Australia's live cattle trade to the country.
In a media statement this morning Australia's trade and agriculture ministers said Indonesia last night confirmed that imports of "premium Australian beef" will be exempt from quotas.
There are no details yet on how 'premium Australian beef' will be defined, or how the revised import permits will be distributed.
The ministers said Indonesia has also indicated that quotas applying to live cattle for the third and fourth quarters will be brought forward by one month.
Effectively quota for the July, August, September quarter, currently believed to allow for the import of 46,000 head of cattle, will be brought forward to June, July and August, and, similarly, quota for the fourth quarter, also set at 46,000 head, will be able to shipped up to Indonesia one month earlier, from September.
No additional quota has been announced for live cattle exports, but the Indonesian Government has indicated it is currently undertaking a census to determine supply and demand needs later in the year, which could result in the release of increased permits for cattle, but if and when that happens remains the subject of speculation.
The ministers said the announcement will benefit Australian beef producers and exporters, but the jury is still out on the extent to which that will prove correct.
The greatest potential for benefit appears to exist in Indonesia's decision to remove quota restrictions on imports of boxed beef, however, much will hinge on how the import permits will be distributed and what Indonesia will allow to be defined as 'premium Australian beef'.
Australian Meat Industry Council chairman, and national chairman of AMIC's Export Beef Council, David Larkin said the details in the announcement were still sketchy, and he cautioned stakeholders over jumping to conclusions over the development too soon.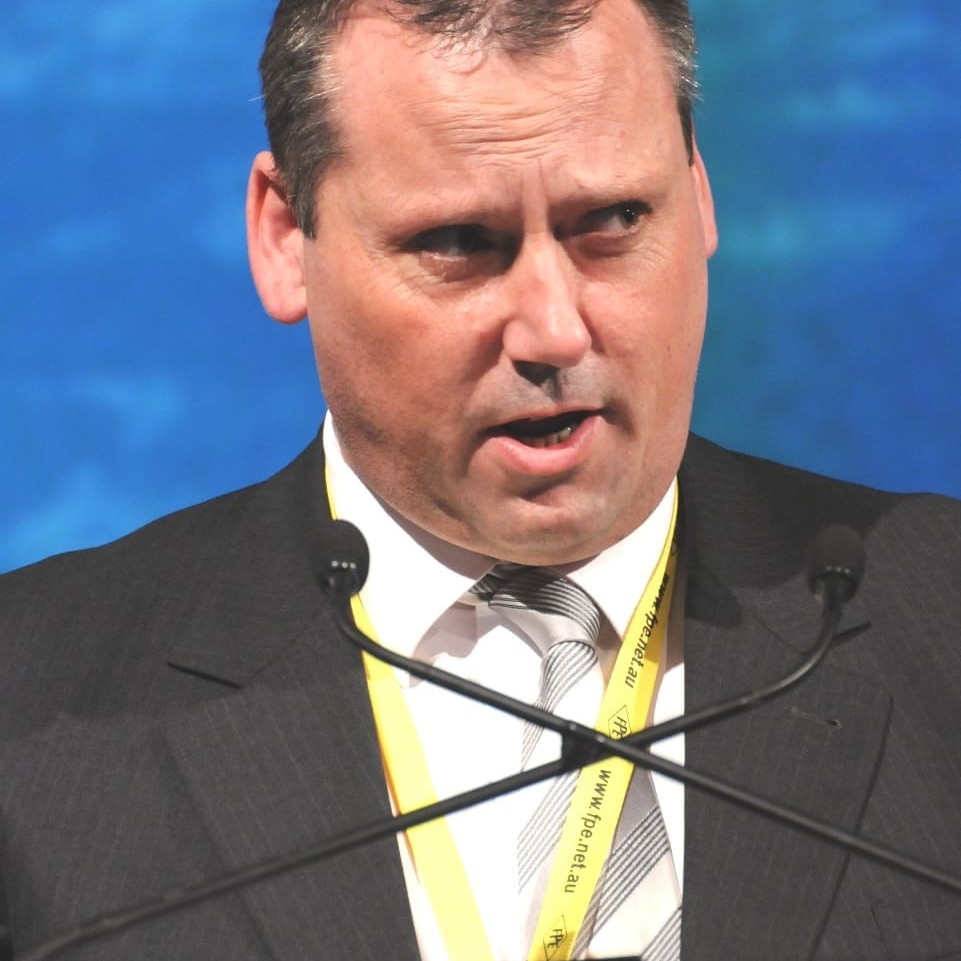 "It's simply too early to tell what the implications are," he told Beef Central minutes ago.
"Our question to government on the advice issued this morning is, 'What does it mean?' Until we know the answer to that, then it is difficult to gauge. But having said that, by this time tomorrow, it could potentially be an exciting development for some parts of the market."
"Industry obviously welcomes all areas of development in market access, and we hope this represents a strong development for Australian beef exporters of Halal-certified product."
"But we need clarification first, and AMIC is seeking that now," Mr Larkin said.
Queensland-based beef exporters have recently been hamstrung in their dealings with Indonesia by soaring Halal certification costs after the state's main Halal certifier was delisted by Indonesia's Muslim clerical body (MUI) over an apparent territorial dispute between Australian-based certifiers (read Beef Central's earlier report here).
This morning's news is also less optimistic for northern cattle producers clinging to hope that Indonesia may soon increase cattle import orders.
Australian Livestock Exporters Council chief executive officer Alison Penfold said the current news was "not too much to get excited about" as it currently stands.
"There have been no extra permits issues and any announcement doesn't become real for us until those permits are actually issued," Ms Penfold said.
"We will work with any revised import arrangements, but the sooner those permits are issued, the sooner exporters can make the arrangements necessary to get cattle on boats."
She said exporters had well established supply networks and would be well aware of what stock were on hand to fill orders if and when earlier third-quarter permits were issued, but it was impossible for exporters to move until the required paperwork was in hand.
"It has all been months of speculation, you can't make plans on speculation," Ms Penfold said.
"No one wants to build up expectations that can't be delivered on, that is the last thing that anyone needs at the moment, when people are down you don't want to unfairly build expectations.
"When these arrangements are in place I'm sure exporters will move as quickly as we can."
Another cattle import industry source, who asked not to be named, told Beef Central that the Indonesian minister for agriculture Suswono and minister for trade Wijarwan had advised Indonesian importers of the new arrangements yesterday.
"It is really no increase, and permits have yet to be issued, there is still sometime to wait," the source said.
"We hope the Indonesia Government will quickly review the situation and bring forward fourth quarter quota asap, and then maybe issue more permit for the fourth quarter. It is a wait and see."
Another cattle export industry source said the management of imports of "prime cuts" would be difficult to control, and could result in a flood of all cuts into Jakarta as backloading air freight rates were very competitive at present.
"Any reasonable quantity of airflown product into Jakarta will affect the Jakarta price and drive live cattle prices down," the industry source said.
With the Labaran (Ramadan) religious festival in Indonesia just two months away, the peak period of demand for beef in Indonesia, the country is facing a severe supply shortage, largely because of the savage cutbacks that have been made to import quotas by the Indonesian Government in support of its self-sufficiency aspirations in the past two years.
In that time quotas have been cut from 520,000 head per year to 267,000 head per year, and boxed beef tonnages from 90,000t per year to 30,000t per year.
With beef prices soaring to 100,000 rupiah per kilogram due to the supply squeeze, and contributing to run-away inflation, there have been numerous reports in Indonesian media that the country's president Susilo Bambang Yudyhono has ordered his ministers to take steps to improve supply and relieve pressure on inflation, which has triggered the import quota revision.
However much will hinge on how the import permits are distributed, as there is still believed to be strong resistance to increased quotas within the agriculture ministry and strong desire to keep the self-sufficiency policy on track.
Joint statement issued by federal trade minister Craig Emerson and agriculture minister Joe Ludwig this morning:
Indonesia has announced imports of premium Australian beef will be exempt from quotas following negotiations with the Australian Government..
The Indonesian Government has also confirmed quotas applying to live cattle for the second half of the year will be brought forward, with a further review of supply and demand to be undertaken later in the year.
Minister for Trade and Competitiveness Craig Emerson and Minister for Agriculture, Fisheries and Forestry Joe Ludwig today welcomed Indonesia's announcement, which will benefit Australian beef producers and exporters.
Dr Emerson most recently discussed local beef supply with Indonesian Trade Minister Gita Wirjawan in Surabaya in April. He is also scheduled for talks with Mr Wirjawan this week in Paris, where both are taking part in the annual Ministerial Council Meeting of the Organisation for Economic Co-operation and Development.
"Indonesia continues to view Australia as a quality supplier of beef for its domestic market," Dr Emerson said.
"The Indonesian Government's decision to increase the import of Australian premium beef is a clear reflection of our strong, ongoing trade relationship."
An additional quota exemption has also been flagged which would enable Indonesia's rice trading enterprise Bulog to import beef products, such as frozen carcasses, for supply to local markets.
The additional supply measures are aimed at stabilising the supply and cost of beef in Indonesia's domestic markets ahead of Ramadan next month and the Eid Fitri Festival in August.
Minister Ludwig said distributors would be able to import enough premium Australian beef to meet demand from Indonesia's high-end food services sector, which is traditionally higher at this time of year.
"This is great news for Australian beef producers, especially those who are doing it tough," Minister Ludwig said.
"I have raised the need to increase quotas directly with my Indonesian counterparts during my three visits to Indonesia over the last two years.
"These decisions reflect the ability of Australia's Government and industry to work cooperatively with Indonesia."
The Australian Government continues to advocate increased market access for Australian agricultural products into Indonesia.