MORE than 400 beef and lamb stakeholders engaged in JBS Australia's Great Southern farm-assured supply chain program gathered to salute their peers when the company held its first Supplier of the Year awards in Melbourne on Friday night.
A glittering awards dinner held at the Crowne Casino's Palladium Room served as the centrepiece of the event after a day-long conference program exploring the achievements of Great Southern's progress to date, and where the premium grassfed brand program is going (come back later this afternoon to view separate report.)
It was easily the largest commercial brand supply chain event ever staged in Australia, and book-ended a fortnight of engagement between JBS and its suppliers and customers across Eastern Australia.
The company hosted a function for 500 suppliers and other stakeholders during Beef 2015 in Rockhampton a fortnight ago, and has since held large brand showcase events in Brisbane and Melbourne, connecting with hundreds of retail and food service customers via the company's domestic wholesale group, DR Johnston.
In total, these events in the space of two weeks have connected with more than 1200 stakeholders across the red meat supply chain.
Friday night's Melbourne awards dinner drew committed beef and lamb suppliers from across the Great Southern program's mainland catchment area extending from Central NSW across Victoria, and into eastern regions of South Australia. Tasmanian suppliers held their own supply chain dinner towards the end of last year.
The JBS Farm Assurance program, the largest and most successful of its kind and the only grass-fed multi-species brand program in Australia, now comprises more than 2000 dedicated lamb and beef supplier members  producing high-quality grassfed beef and lamb to strict specifications under the Great Southern and King Island beef brands.
Tough task in defining award winners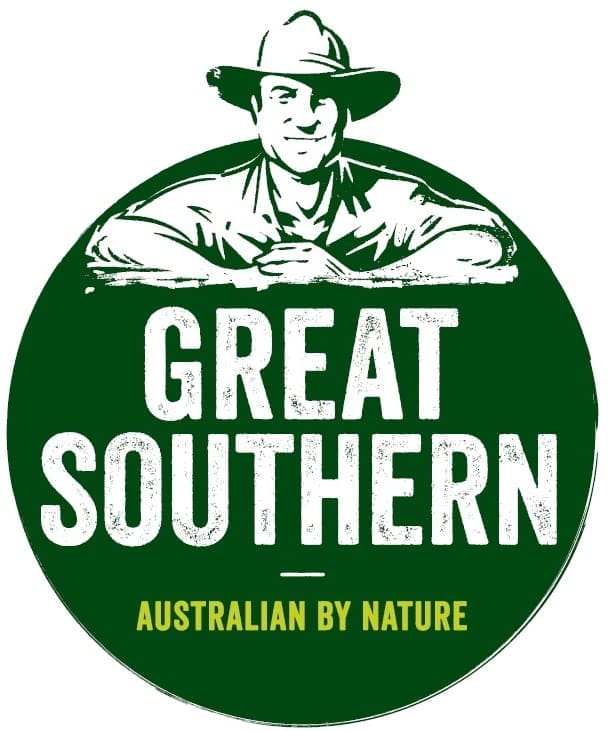 The selection of Friday's award winners used the new Livestock Datalink facility (see this morning's separate article) to benchmark Great Southern suppliers on a range of commercially-important attributes, including compliance against carcase specs and weight, spread of kill throughout the year and other performance parameters.
As can be seen in the Top 10 finalists published at the base of this article, the formula in some cases had to go down to four decimal points to define the winners and placegetters, such as was the level of performance at the upper end.
Ultimately there could only be one winner for each species. South Gippsland cattleman Brad Gale, from Ross Farms near Fish Creek was announced as the Beef Producer of the Year, while South Australian lamb producer Wayne Hawkins, from Circle H Farms near Frances, won the corresponding Lamb Supplier of the Year award.
Both were presented with gleaming new $15,000 Yamaha quad-bikes as their major prize.
JBS Southern chief operating officer Sam McConnell paid tribute to the award winners and the entire group of producers for their outstanding commitment to the highest animal welfare and food production standards.
He told the dinner audience that Great Southern was about bridging the gap and building strong and enduring relationships based on trust between producer, processor and end-users.
"We need a sustainable and long-term livestock sector in order to remain relevant and viable and so we are pleased to partner with producers like Brad and Wayne to meet the more discerning demands of the consumer," he said.
"The JBS Farm Assurance program has been developed by understanding the specific requirements of consumers, customers and producers around the world. We take our hat off to all of our program members who are producing the world's best, naturally-raised beef and lamb and look forward to continuing to raise the bar of the JBS Farm Assurance program."
Premiums, forward pricing offer big attraction for winner
Beef Supplier of the Year award winner Brad Gale from Ross Farm, near Waratah Bay in Victoria's South Gippsland, was overwhelmed when he was announced as the winner.
He and his family run a breeding/finishing operation based on about 550 cows, with split calving autumn and spring, topped-up with about 350 bought steers each year. All are carried through to JBS Great Southern target weights of 300-360kg.
One of the critical factors in delivering his win was the operation's ability to provide year-round supply to the program, with a maximum 12 points achieved for monthly consignments.
"We're very fortunate in that regard, being near the coast, which provides a mild climate, and having low country which stays green all through summer," Mr Gale told Beef Central.
"Split calvings also helps in that process, but our biggest challenge in continuity of supply is usually our winter period."
The Gales typically turn off about 700 head into the JBS Great Southern program each year, including home-bred and bought steers, plus surplus heifers. Typical monthly consignments are two or three decks, totalling 40 to 60 head.
At the right times of year, it is not uncommon for the Gales to achieve 100 percent compliance against MSA and Great Southern program specs.
The Gales follow a somewhat unusual genetic path, by local standards. They concentrate on breeding red cattle, based on Hereford type cows, crossed with Simmental or Red Angus terminal sires, with some F1s retained in the herd as breeder replacements.
While the substantial premiums attached to the Great Southern cattle program was an obvious attraction, Mr Gale also highlighted the forward pricing component it provides, in 'knowing where he is going' a month or so out from delivery date.
"Last year we were seeing forward contracts up to three months out, but even this year, it is still up to a month. It allows us to budget ahead a little – it's the first time we've known a month in advance what we're likely to be getting, which is very valuable," he said.
Mr Gale said he placed a lot of value in being part of the Great Southern supply chain.
"We feel like we are all part of a process, where we are all committed to producing the best possible outcome on the customer's plate. This spirit of cooperation and collaboration represents a win for the cattle producer, the processor and the customer."
"We know exactly what the customer wants, and are focussed on producing it, within the program's parameters, and we're being well-rewarded for it. And we get the security of knowing the price a month out, and sometimes better."
Top 10 finalists in Great Southern Beef Supplier of the Year awards:
Brad Gale, Ross Farm – 84.5900 points
Jock Richmond, Rosegrange – 84.5650
Anna Bozovitis, Bindah – 84.3600
Geoff and Aaron Margery, Rocky Point – 84.1050
Graham Osborne/Julie Khalid, Scaddens Run – 83.7235
John & Fay Barnes, Docker – 82.4500
WJ Murray, Tarrawingee – 82.4200
Tom Ellis, Coola Station – 81.9250
Ross Dimond, G.Dimond & Sons – 81.5600
Andrew Dyke, Cloverlea – 81.4050.
Come back later to view some social pictures from Friday's big night in Melbourne.