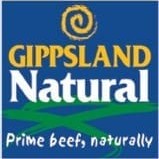 Gourmet burger chain, Burger Edge, has teamed up with Victoria's producer-driven Gippsland Natural Beef program to launch a specialty burger across 24 stores nationally this month.
Gippsland Natural director and Phillip Island beef producer Bob Davie said the launch was a culmination of years of hard work, which had now paid off with Burger Edge's new 'Stockman's Burger' carrying a strong paddock-to-plate identity.
"As passionate beef producers, we have been developing relationships around Gippsland Natural and Enviromeat Beef brands for some time," Mr Davie said.
Gippsland Natural Meats is a producer-owned company based in Victoria's Gippsland district.
The group established its Gippsland Natural Beef brand in 1999, as one of Victoria's first branded beef products to carry the Meat Standards Australia tenderness guarantee.
The program is based on whole-of-life grassfed free-range production, raised without the use of HGP.
Three years later the group took another significant step when it established its Enviromeat brand program, making specific brand claims about the environmental credentials of the members' production systems. The claims are independently verified through the Enviromeat Environmental Management System (EMS), compliant with international ISO 14001 environmental standards.
Mr Davie said as consumers became more discerning about where their beef comes from, Gippsland Natural had had more and more enquiries for its product, especially for the sweet cuts into restaurants.
The group's next challenge was to find a food service partner who was interested in differentiating their menu offer with Gippsland Natural's secondary cuts, to deliver better overall carcase utilisation.
As always, timing is everything, and the Burger Edge chain came along at the right time, looking for something a little different to add to their brand story for its growing number of loyal patrons.
Originating in Melbourne, Burger Edge is one of Australia's fastest growing gourmet burger franchises. It has outlets in food courts, shopping centres, urban villages and regional centres in Victoria, NSW, Queensland and WA.
"We deliver a superior dining experience for one of the world's favourite foods without misleading gimmicks or pretentions," the company says in its website mission statement.
Burger Edge stores deliberately expose the kitchens (where leases permit) to show its wholesome product being prepared fresh. All of its meat offer is Halal-certified, a significant advantage in large ethnic population centres like Melbourne and Sydney.
Franchisor and group chief executive, Issam Soubjaki, said the chain was always looking for points of difference, when it came across Gippsland Natural Enviromeat branded beef.
"The concept of a branded burger with a direct link with the people who cared for and raised the cattle had a great appeal to us," he said.
He said the company was looking for a reliable source for grassfed beef, but the strong link to the people who grew the product was a bonus.
"After a number of meetings and discussions with the Gippsland Natural program suppliers, we agreed to a recipe which we have now launched across our 24 stores this month," he said.
Burger Edge Franchisor and head of national operations, Enza Soubjaki, said that while there was great value in having a 'paddock-to-plate' story behind the product, the Stockman's Burger also had to perform, eating quality wise, and the flavour that comes from premium grass fed free range Gippsland Natural Beef was exceptional.
"We were looking for a uniquely flavoured and textured burger for our menu, and with the Gippsland Natural Beef, that's exactly what we have," he said.
Rob Easton, who holds the Cowes franchise for Burger Edge, said he was delighted with the first batch of burgers which had come from cattle grazed on the Davie Family's farm on Phillip Island.
"It's not every day you can actually see the beef in your burger. It's even better knowing the beef has come from contented animals which spend their days in a local paddock," he said.
MSA-backed Gippsland Natural can trace which of its producer-suppliers have supplied which animals, and where all the different cuts and trimmings end up.
"We can and do follow the integrity of our brand with DNA testing, and are confident in our relationship with Burger Edge that what you see is what you get," Bob Davie said