GOLD medals were shared by supply chains in Queensland, New South Wales, Victoria and Western Australia in the Sydney Royal Show's annual branded beef competition, results from which were released this morning.
Champions from the branded beef entries will be announced separately in a month's time, under a new schedule being trialled by the RAS this year.
Noteworthy this year was the point that the two highest point-scoring entries among the 33 entries across the three branded beef divisions were Angus and Angus x Hereford cross – neither was Wagyu influenced.
Open class
Strongest competition seen in this year's awards came in the open class, for marbling score 5 and higher entries, where six gold medals were distributed.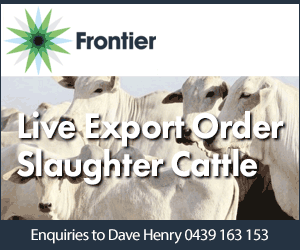 Brisbane based Wagyu supply chain Paradigm Foods scored two gold medals in the class, including the highest scoring entry representing the company's Icon XB Crossbred Wagyu brand, earning 94.67 points, and a second representing Paradigm's Muse Fullblood Wagyu brand, scoring 91 points.
Also scoring a gold medal in the open was Stockyard Beef's Kiwami Wagyu, with marbling scores of 9+ (93.67 points), and Melbourne's Harmony Fine Foods, with samples from the company's Victorian and Tasmanian-bred Omino Wagyu and Black Opal brands fed a minimum of 380 days, scoring 91.5 and 90.5 points respectively.
Stockyard's Wagyu cattle are grainfed for more than 400 days at the company's Kerwee Feedlot near Jondaryan, on the Darling Downs.
Entries needed 90 points or better this year to receive a gold medal.
Grainfed beef
Stockyard Beef also topped the grainfed beef division in this year's awards, achieving the equal single highest pointscore of any entries this year (95) for a sample taken from the company's Stockyard Gold 200-day longfed Angus program.
Stockyard's results this year bring its medal tally at the Sydney Fine Food Awards to 36 over the last 16 years, having been listed as a finalist in the RAS President's Medal in 2022, which saw the company compete against products from across the entire wine, dairy, and other fine food categories.
A second gold medal in the grainfed division this year went to Sydney-based Andrews Meat Industries for a sample from the company's Grainge Angus beef brand (91 points), produced under an Angus verified program, fed around 120 days, with a minimum marbling score of 2.
Grassfed beef
A single gold medal was awarded in Sydney Show's grassfed class this year, for an entry from farm-to table beef producer Claytsone Meats, for a sample harvested from Angus x Hereford genetics produced near Canberra under the company's "Ethically Produced" range, scoring 95 points.