QUEENSLAND'S Gold Coast will play host the 2016 World Butcher's Challenge, pitting some of the best tradesmen from across Australasia, the UK and Europe in a test of knife skills, value-adding and retail savvy.
The World Butcher's Challenge has grown out of the former Tri-Nations Butchers Challenge, involving teams from Australia, New Zealand and the United Kingdom.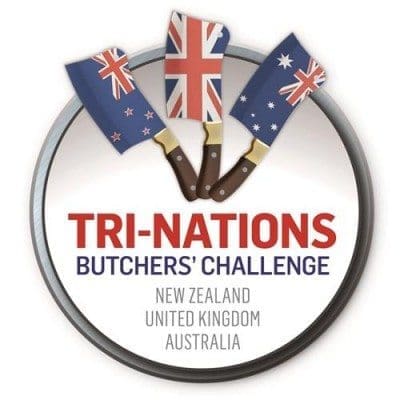 A French team will be added this year, giving the event an even greater international flavour.
The Challenge started off as a trans-Tasman event in 2011, and has continued to grow each year. The United Kingdom joined the annual event in 2013.
Teams of six gun butchers from Australia, Britain, and France will compete this year against three-time world champions, the NZ Pure South Sharp Blacks for the 2016 title.
The teams will each have three hours to turn a side of beef, pork and a lamb into a first-class value-added butchery display. Each team is judged by a panel of expert industry judges on their preparation, knife skills presentation, finishing and display.
The 2016 World Butchery Challenge will take place at the Gold Coast Convention Centre on 10 September, preceded by a five-day study tour for meat retailers – both international and domestic – around southeast Queensland taking place from 5 September.
This year's six-man team representing Australia will include Tom Bouchier, Peter Bouchier Butchers of Distinction, Vic; Adam Stratton, Tender Gourmet Butchery Hornsby, NSW; Colin Garrett, Colin's Butchery, Illawong, NSW; Necta Papanicolaou, Dulwich Hill Gourmet Meats, NSW; Paul Brady, Tender Gourmet Butchery Macquarie Park, NSW; and team captain, Michael James, Carina North Meats, Brisbane.
It's the four year in a row as captain of the national team, the Australian Steelers, for Brisbane's Michael James.
"I'm looking forward to working with the team as we step-up our skills, our products and our presentation in the lead up to this year's competition," Mr James said.
"We have a couple of new members on this team as well as some experienced competitors and I think that mix will work well for us," he said.
"With this year's challenge being held in Queensland, we have a home-ground advantage, and we hope members of the public will come out to support us as we compete. It would be wonderful to topple the Kiwi team, the Sharp Blacks, and claim victory."
"It can be challenging to source the right ingredients when we compete overseas and the time pressure is always a factor, but we spend a lot time training to ensure we've done all the preparation possible. This is our chance to showcase how skilled Australian butchers are and the diversity of skills required in this field," Mr James said.
The last Tri- Nations Butchery Challenge was held in Auckland in September, preceded by an event in the UK the year before that.