THE slow start to the slaughter year, combined with flat export demand in many destinations is reflected in April beef export statistics released by the Department of Agriculture this week.
Taking holiday abattoir closure affected January figures are taken out of the equation, the volume to all offshore markets last month, at just 86,527 tonnes, was the lowest seen since April 2013.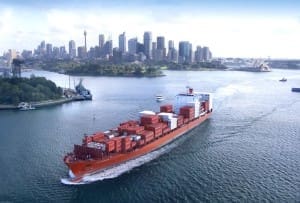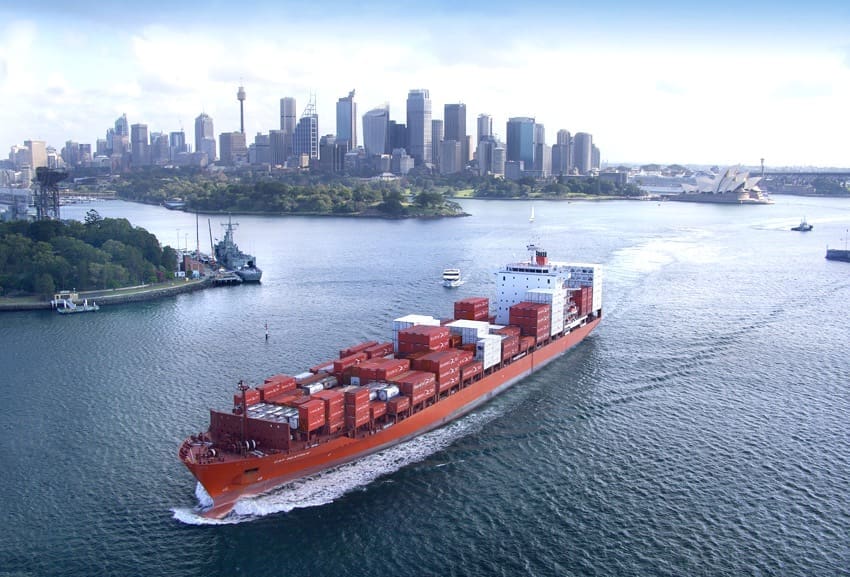 April export trade was back 10.5 percent, or 10,100 tonnes on the previous month, although April shipments historically are impacted by the Easter holiday cycle.
In comparison with April last year, however, beef export trade was back an enormous 24 percent. All main markets were affected, with the exception of South Korea.
While lower slaughter in the eastern states remains the key contributing factor to the drop in export shipments, poor customer demand and an Aussie dollar that averaged US76.6c across the month  – almost 7c higher than back in January – also played a part.
Japan returns as biggest export market by volume
A milestone worth noting last month was the elevation of Japan as Australia's number-one export market by volume again – after spending the past two years behind the US.
Despite dropping 4pc by volume in comparisons with April last year, Japan accounted for 23,568 tonnes of Australian beef last month. It was an even bigger decline in volume terms into the US last month that saw the customer ranking cycle change.
Japan's beef imports from Australia last month were virtually unchanged from March, while calendar year to date (Jan-April) shipments reached just over 77,000t, back 17pc on the same four months last year.
Trade to the United States during April showed a massive 39pc decline year-on-year, compounded by the sharply rising A$, larger domestic beef volumes being produced in the US, and very flat importer demand for Australian manufacturing meat, which has plagued trade for most of this year.
April's volume of 23,413t was beaten by Japan by a mere 155 tonnes, but a win is a win.
Contributing heavily to the slump in trade to the US was a 42pc drop in manufacturing beef, easily the largest category in overall exports. Chilled grassfed exports to the US declined 32pc.
Calendar year-to-date exports to the US tells a similar story. This year, Australian exporters' four-month tally for January-April has reached just over 93,000t, back more than 51,000t or 35pc on the same period a year ago.
Korea one of few highlights
South Korea was one of the only highlights last month, going against the broader trend. Trade in Australian beef was up 6pc year-on-year to 14,400t, despite growing competition from the US. That's partly due to very tight domestic Korean beef production. Tariff advantages favouring Australia over the US in trade to Korea have all but been wiped out by recent currency movement, however.
For the calendar year to date, Korea has taken 55,500t, a solid 16pc rise on last year, or about 7000t.
Most beef categories to China were lower this April, contributing to a 44pc drop in trade volume year-on-year to 7600t. Calendar year to date, China has now taken 31,100t of Aussie beef, down about 20pc from the same period last year. Heavy trade competition from sharply-priced Brazilian beef is a big factor in the drop in Australia's numbers to China – as it is in the Middle East market below.
There was a similarly large decline in trade to the Middle East last month, down 46pc on April last year to 2740t, in the face of heavy price competition from Brazilian beef in the largest regional market of Saudi. Year to date exports reached 12,400t, down from 17,600t this period a year ago.
Trade to Indonesia last month continued to disappoint, reaching just 2583t, compared with 3400t this time last year. For the four months to the end of April, volume this year has reached 15,100t, up from 12,100t last year.
Trade to the EU is now being counted against the new quota year, with last shipments under the 2015-16 quota sent during April, when volumes reached 2281t. Calendar year-to-date exports have reached 7900t, up about 700t on the same period last year.