THE classic hamburger cooked in a local takeaway or café has barely changed since humans first started putting a meat patty between two buns.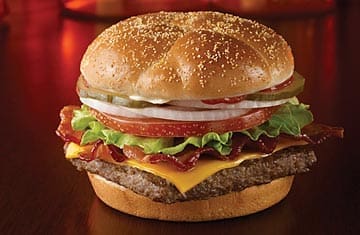 "But it's now foreseeable that a burger assembled by robots, using a lab-grown meat patty, a genome-edited tomato, on a reduced acrylamide bun could be delivered to a customer by drone," Food Standards Australia New Zealand chief executive officer Mark Booth says.
"Perhaps nano-particles in the packaging will detect the presence of a foodborne pathogen, send a message instructing the drone to abort delivery and use big data to stop other deliveries over the network. An app, based on real time dietary needs could recommend an alternative meal for the disappointed customer," Mr Booth said.
Food regulation, and whether it's fit for purpose given rapidly changing technology, will come under the microscope at an upcoming Food Standards Australia New Zealand stakeholder forum.
To explore this question, FSANZ will be hosting its first Biennial Stakeholder Forum on 5 March at the Waterview in Sydney. The one-day forum will be a mix of expert presentations and moderated discussion panels, and will be followed by a reception where attendees can talk with presenters and FSANZ board members.
Speakers include Dr Norman Swan, host of The Health Report on the ABC's Radio National and Tonic on ABC News 24; Professor Martin Cole, Director of Food and Nutrition Flagship at CSIRO; and Professor Linda Tapsell, a leading academic in the discipline of nutrition and dietetics.
The forum will offer valuable insights into the future of food science, technology and regulation and is targeted at people working in food production and manufacturing, retailing, food regulation and related science fields.
Click here for further information and registration.
Source: FSANZ